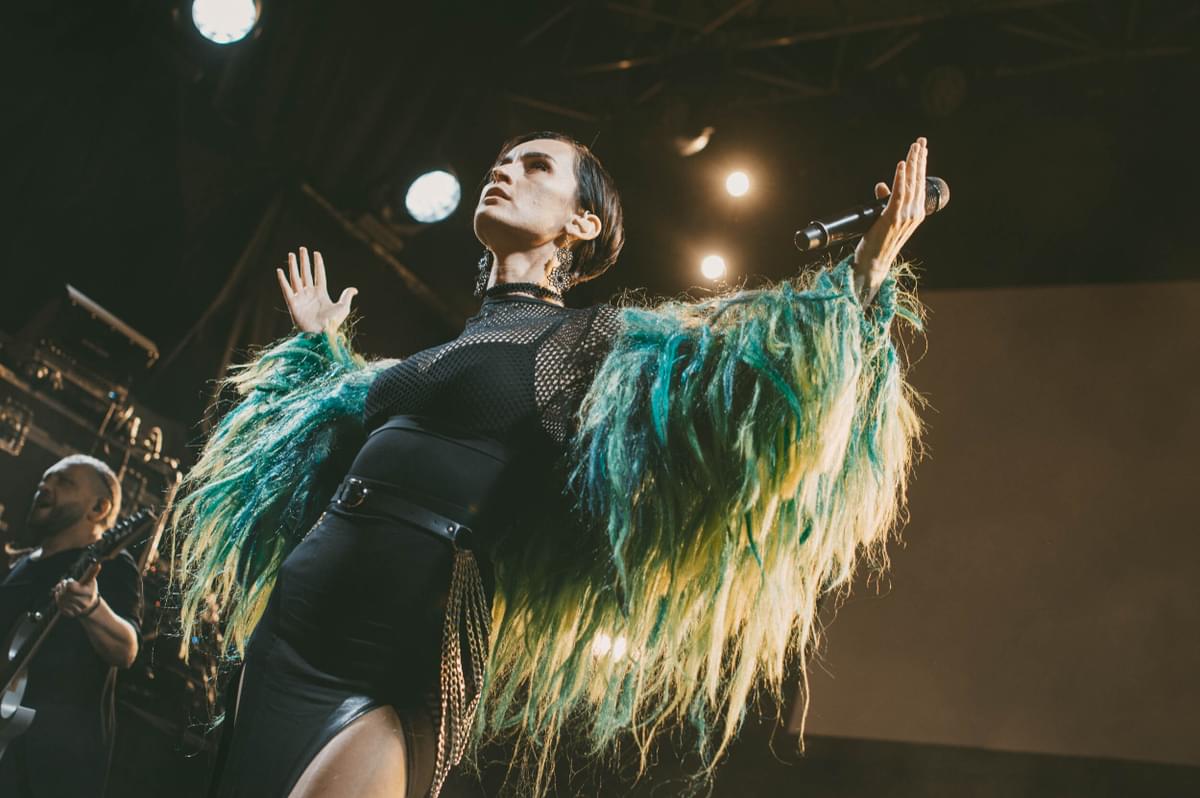 Finding solace on the final night of Iceland Airwaves
06 November 2022, 02:00
Lead image of Go_A by Julie Vandenbergh
Some of the biggest acts in Iceland come out to play as the 2022 edition of the Reykjavík showcase festival winds down.
After two days of running frantically around and trying to catch as many shows as possible, stumbling onto Pale Moon feels like finding an oasis.
Uncannily cute and incredibly easy to listen to, watching and listening to this psychedelic band feels like floating on a cloud. It is fronted by very talented people, including the former keys player from Of Monsters and Men, and there's absolutely nothing missing. The beat is steady, the lyrics are crooned beautifully, and the instrumentals all meld together.
Ólafur Kram offers a similar experience, if a little more thought-provoking. With plenty of sweet harmonising from the four female vocalists, as well as excellent use of trumpet as rhythm guitar, the band delivers a fun show. They offer sage advice, like don't trust the fish, and have humorous songs about mansplaining, as well as that eerie moment when one isn't certain if they're in love or just horny. The banter in between songs is great, but not as great as seeing a banner by the keys that reads: "No human is illegal", protesting the inhumane deportation of 15 asylum seekers in the dead of night two days earlier.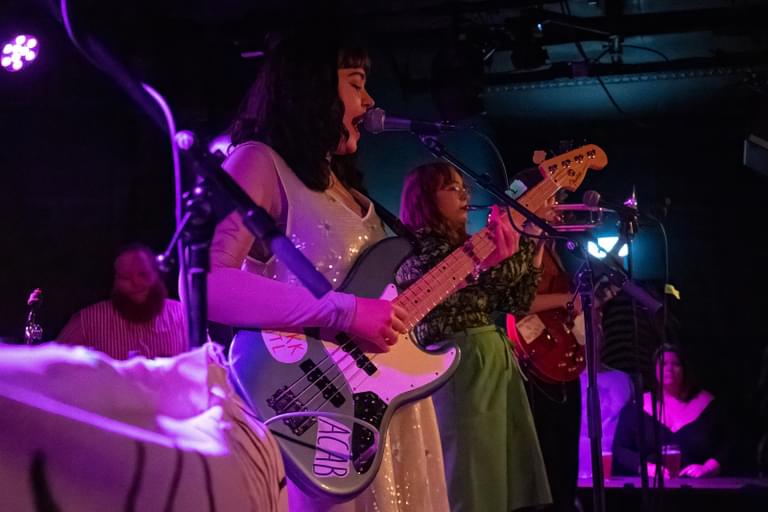 Ólafur Kram by Mummi Lu
Over at the Art Museum, Ukrainian powerhouse Go_A deliver an industrial folk set that feels at home at The Matrix: Reloaded's rave scene. The sound comprises of thumping electronic beats, ethnic vocalisation, flailing guitars, and flute solos for good measure, all of which the crowd eats up, dancing from the front all the way to the back of Airwave's largest venue. The Ukrainian flag sits front and centre at their stage, but in case someone didn't get the message the singer simply states: "Russia is a terrorist state" to thunderous applause. Shouts of "Slava Ukrain" can be heard throughout the gig from the festivalgoers.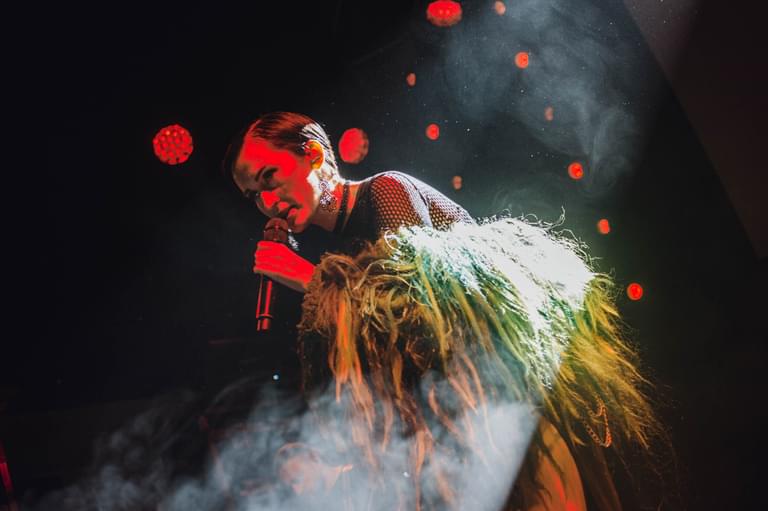 Go_A by Julie Vandenbergh
Dreamy electronica outfit Vök step up and play their emotive tunes. Clearly happy to be back, singer Margrét Rán Magnúsdóttir gushes over finally getting to see so many people again, as well as to their resounding yes to her question of whether they've listened to their new album. Vök is yet another success story from Músiktilraunir, Iceland's battle of the bands competition, which they won in 2013, and have been show headliners ever since.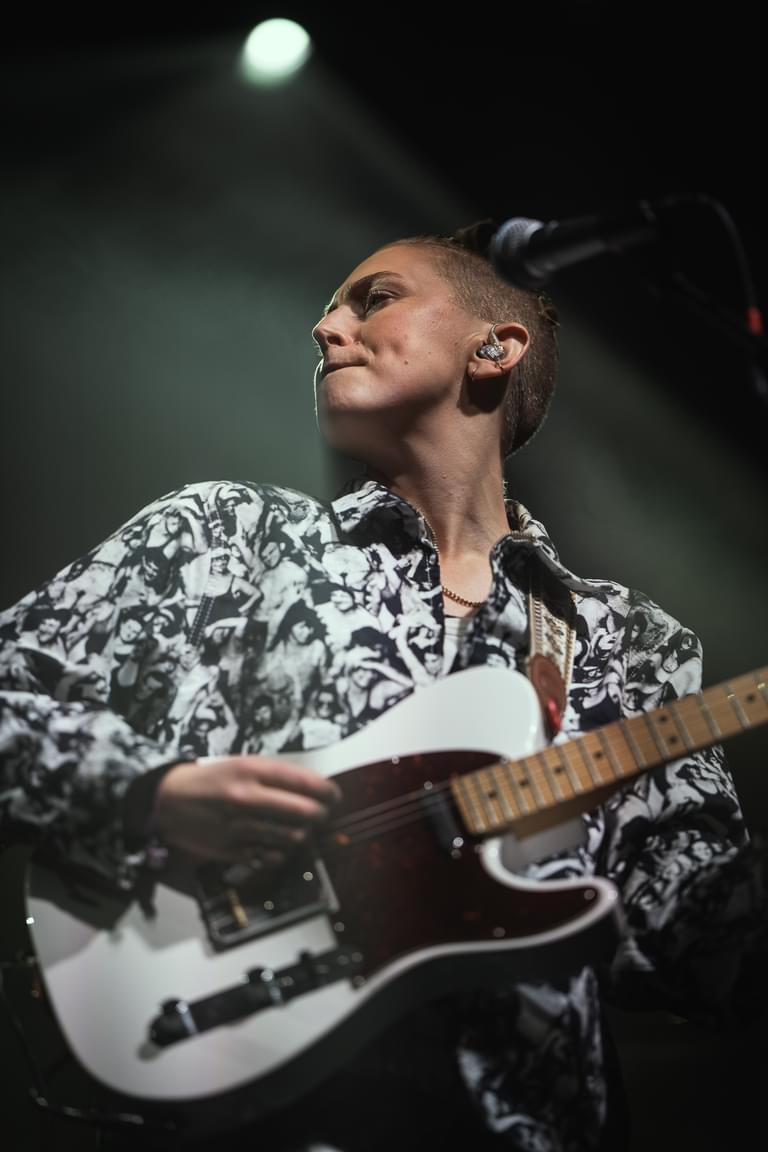 Vök by Asgeir Helgi
Over at Gaukurinn, Skoffín gathers a crowd with their loud, fast and fun music. While the band might be playing Airwaves for the first time, they're a veteran of the downtown scene and have a loyal following. Singer Jóhannes Bjarki Bjarkason introduces a song from their newest album, but struggles to remember what year it was released. "I'm not very good with time at the moment," he says to an amused audience.
Skoffín plays music that plays homage to the new wave musical movement of the 70s and 80s, with songs filled with existential angst and uncertainty. Just after these words have been put to ink, Jóhannes says: "It's been a tough week for those that watch the news. It's hard to speak out, but we stand with human rights. We ask for no more deportations." Then they cover The Clash's "I fought the law", replacing the final verse with chants of: "No borders! No nations! Stop deportations!" They end their set with "Sætar stelpur" ("Cute girls"), a song featuring the all-too timely line: "Have you ever thought about nuclear holocaust?"

At Húrra, Norwegian Kamara keeps the mood exuberant and wholesome. Her lively show gets people smiling, herself included, to the point where she almost can't utter some of her lyrics from smiling so widely. After her, a more irreverent tone is struck when Skrattar takes to the stage. Shades-wearing and perennially topless, the two singers ask "come home with me" before growling drunkenly into the night: "yes, yes, yes, yes, yes," then: "no, no, no, no, no." Espousing tantalising nihilism, Skrattar is the band that will lick the ashtray after a heavy night out just to feel something. And it's difficult not to be enticed by this depth of darkness.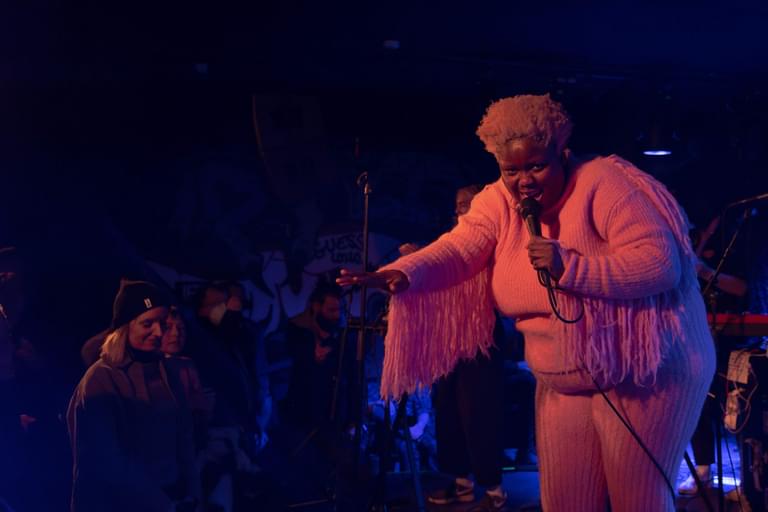 Kamara by Keir Lindgren
Wunderkind JóiPé fills Gamla bíó with the young crowd as he whips through his album Fram í rauðan dauðann. He performs with a talented band that hits all of the highs and drops of the album, bringing on guest star after guest star to sing with him. It's a real who's who of the Icelandic rap scene, and JóiPé bounces confidently across the stage. When the show ends, the crowd is unwilling to leave, forcing Jóhannes to get back on stage and apologise for not having more songs, and instead replaying the title song of the album.
As the final note rings out, that's a wrap on Iceland Airwaves 2022. After a long time of guessing what would happen, the festival returned and showed what a leaner version looked like.
Get the Best Fit take on the week in music direct to your inbox every Friday