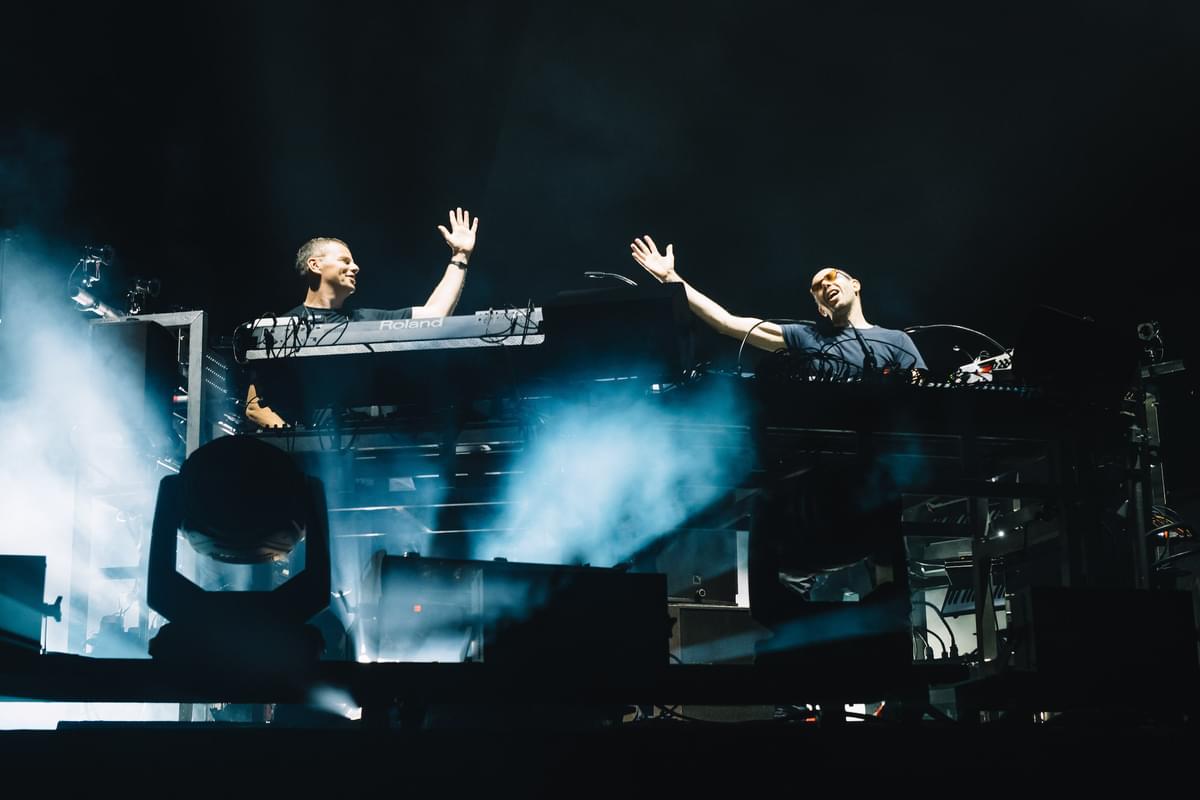 At Field Day, The Chemical Brothers stand for something different
22 August 2022, 14:30
Lead photo: Joshua Atkins
This year more than ever, dance music feels integral - its thuds and beats clambering the charts and re-finding a place in people's lives.
Three decades since their start, The Chemical Brothers can take some of the credit for that, but even the record-breaking attendance at Field Day 2022 can't reduce a middling electric dream.
Field Day is an anomaly in the All Points East family. For a time it resided in Brixton's Brockwell Park and, later, The Drumsheds – but returned to its original home of E9's Victoria Park last year. A bright, euphoric space, it's a festival that gets the zeitgeist right. This year's line-up sees Peggy Gou warm up the East Stage with her nostalgia-tinted dance beats, shimmering with promise for how the night would resolve, while earlier, salute's performance embodies club culture in 2022.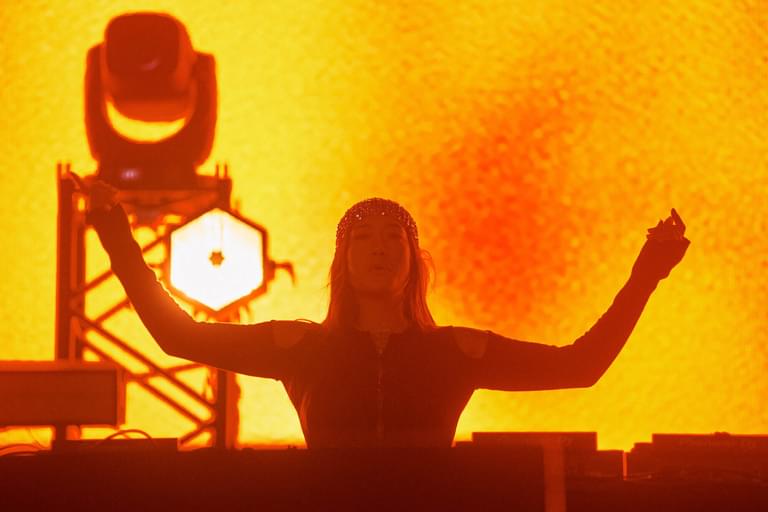 Peggy Gou by Justine Trickett
As the legacy artists appear – Kraftwerk headlining the Ray-Ban West Stage with their 3D show just moments prior – it's a re-hash; for no longer are The Chemical Brothers the only house, techno, or electronic act to be pushing boundaries, bringing their sound to the masses, or have an extraordinary visual experience. Their performance is more about history, paying homage to their own influence in a setlist that has the right pickings for an old-school rave.
When they take to the stage with "Block Rockin' Beats", Tom Rowlands and Ed Simons are almost shrouded in darkness beneath a sea of lights and lasers. Before long, they've played through other highlights too – with "Go" and "Hey Boy Hey Girl" appearing in the first quarter. The crowd respond hungrily, but murmurs soon begin: "I didn't think they'd play this so soon", "I only near to hear "Galvanize" then I'm good".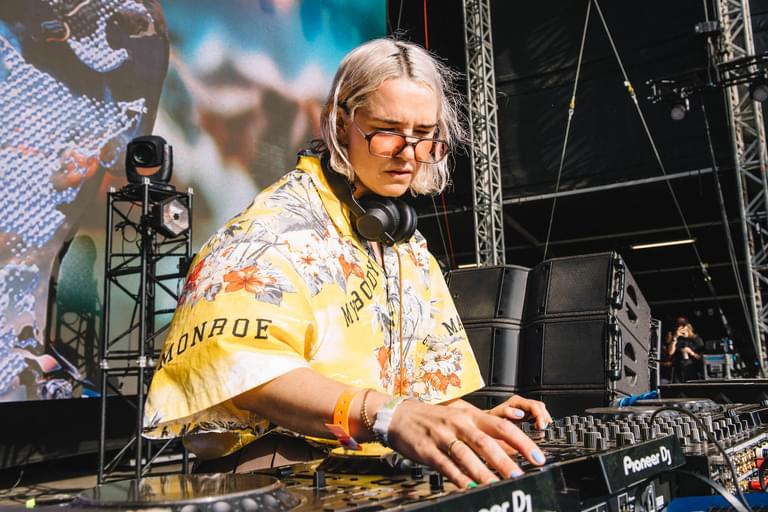 Haii by Joshua Atkins
Why is it then, in a genre that thrives on long nights with free-spirited and like-minded folk, that they are not fully embraced for the duration? The answer is likely down to a jarring feeling. While the previous renditions of Field Day have seen progressive headline bookings (Skepta, Jorja Smith, BICEP), today's finale is met with a lack of identity and the question of "who is this for?". It's a contrast that's been present throughout the day too. Crowds rush to catch HAAi, Logic1000, and Folamour, as the next generation carries on the mantle, but it's as though the organisers didn't quite have the conviction to commit to seeing it through.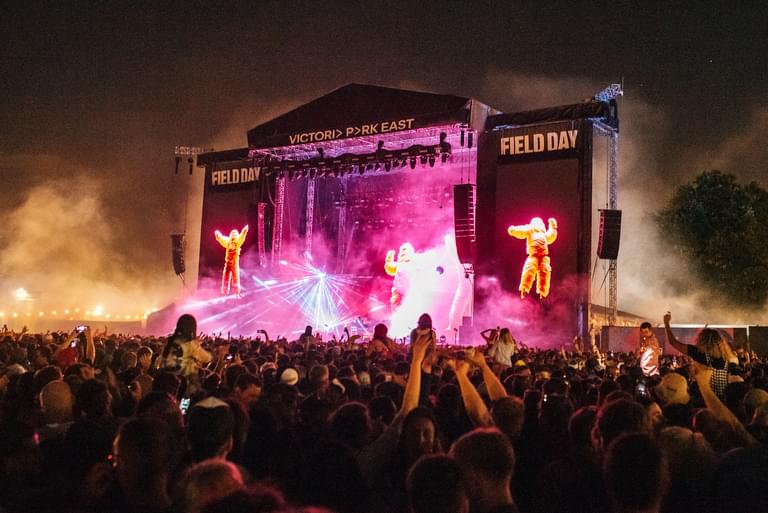 The Chemical Brothers by Eric Aydin Barberini
Outside of this context, the duo soar high. Giant seventies-style toy robots are harnessed in the air while disco balls are shot with bright white lights to keep the spectacle alive, and, above the knob-twiddling, The Chemical Brothers are always present in these moments too, delivering twenty tracks in a seamless stream while making it look like light work.
They may never fully lean into the crowd as much as focus on the moment, but the show itself is captivating. Whether people on the ground are united or disparate at large, there's an underlying respect for The Chemical Brothers as masterminds in the history of electronic music, and with no lacking nerve, they tread old ground with the rock and roll attitude vital to their story.
Setlist
Block Rockin' Beats
Song to the Siren / C-H-E-M-I-C-A-L
Go
MAH
Hey Boy Hey Girl
Even of Destruction
Chemical Beats
Under the Influence / Don't Think
Dig Your Own Hole
Three Little Birdies Down Beats / Setting Sun
Got to Keep On
Wide Open
Escape Velocity
Hoops / The Golden Path / Free Yourself / EML Ritual
Out of Control / Do It Again
Temptation / Star Guitar
Swoon
Galvanize
Get the Best Fit take on the week in music direct to your inbox every Friday