Taking to the stage at the Dutch Impact party - a pivotal tool in bringing together the best new talent from across The Netherlands for many years - the bands offered a taste of the creative spectrum taking shape across The Netherlands and beyond. This year's showcase event has built on the healthy place Dutch music finds itself in right now; recent successes such as Amber Arcades, Jacco Gardner and Pip Blom have shown Dutch artists have the chops to break through the noise and win fans and acclaim in the UK.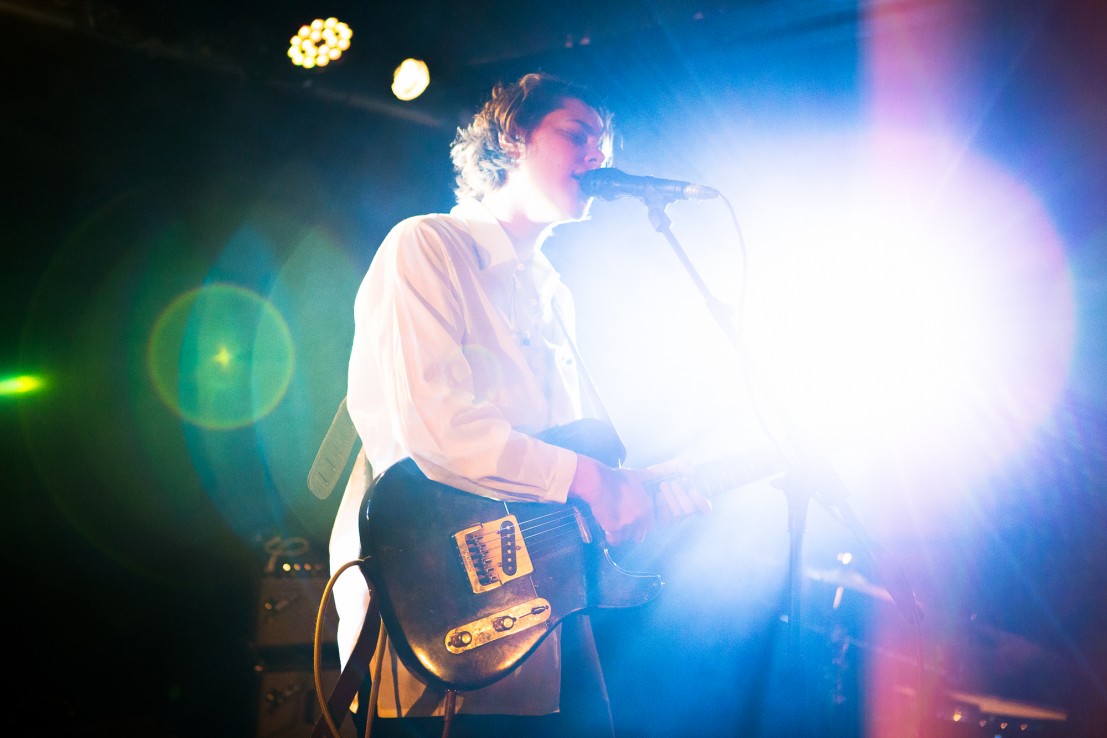 Opening the line-up at Komedia, The Visual are a trio from Amsterdam who make textural and affecting music which snaps between the epic and the angular. Fronted by the husky-voiced Anna van Rij, their best songs find a place when the ambience is tuned up a notch with synthetic beats and loops. But it's really van Rij's voice which remains the core of the set - winding the audience along with it and leaving smoky trails behind. Cinematic is an understatement.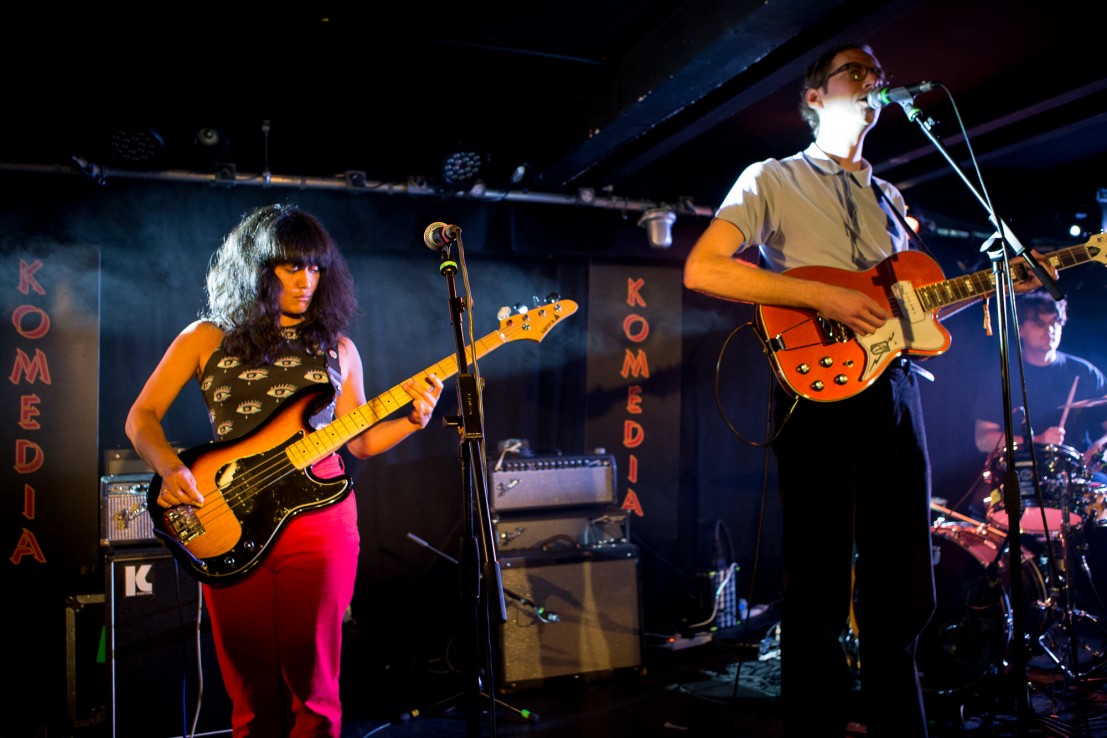 Lewsberg are perhaps the most well-known of the bands playing today - the Rotterdam five piece dropped their debut earlier this year and they sound incredibly confident the Komedia stage. Lewsberg claim literature as an inspiration as much as music and their songs owe a big debt to both The Velvet Underground and Dutch romanticism. It's all shot through with a couldn't-care-less coolness and edgy nods to slowcore that feel knowing rather than arrogant. If ATP were still a thing, Lewsberg would be their spiritual home.
In the flesh, the VU references are even more immediate but dig deeper and there's a sense of where they're trying to take that sound - washed with krauty loops and Devo-esque vocal ticks on the fringes. Sonically it's tight and powerful too: a brilliant mix of blustery backbeats and hard-working guitar lines.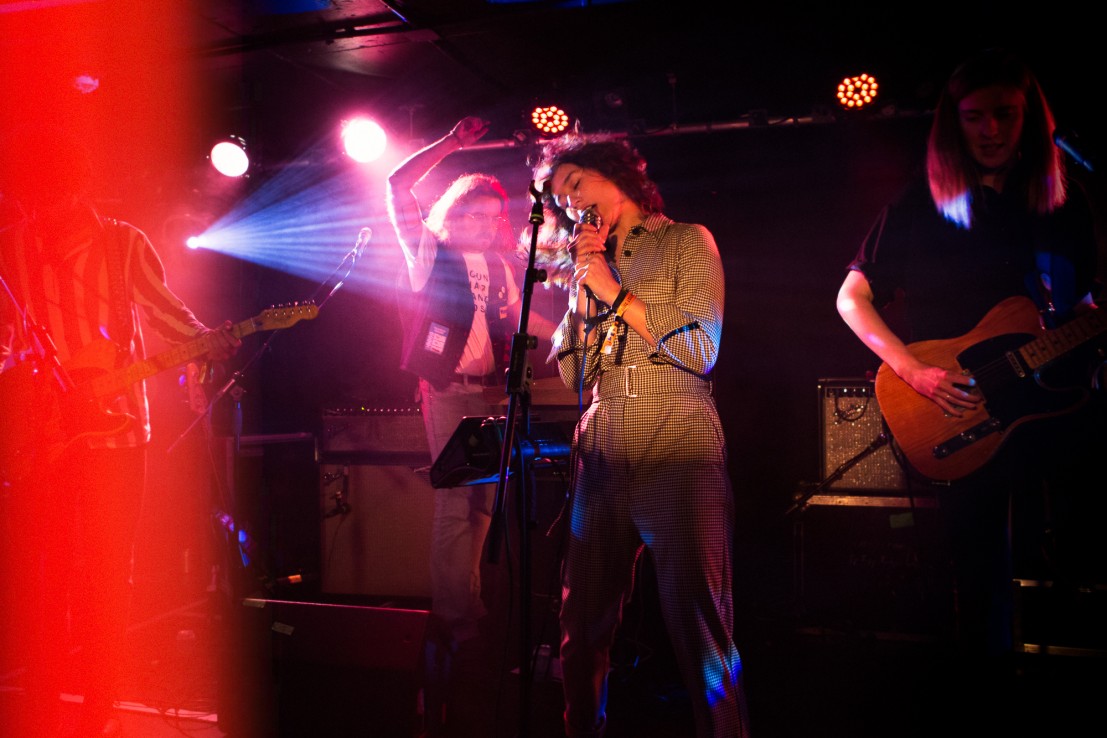 One of the standouts of last year's Eurosonic, EUT came together as music students in Amsterdam but on the surface their sound feels less studied than you'd expect. Upbeat indie-pop at heart, their trump card lies in perfectly-put-together songs that tug on a feeling and unwind it brilliantly over three minute bursts. Flush with a brand of emo-lite that's more Jenny Lewis and Hayley Williams (with shades of Elastica) than anything else, they bring a blast of pure joy to the showcase - and frontwoman Megan de Klerk is an explosion of effervescence who come alive as Komedia swells to capacity.
FATA BOOM are the outliers in today's line-up but also the biggest surprise. Holding court in a late afternoon slot - and closing up the showcase - they weave smiles and nods that transform into complicit, bewildered joy. Fleshed out to a three piece for their live show, this collaboration between MC Ammo K and producer Martijn Groeneveldand is a gloriously camp and sexually charged celebration.
Clearly driven by a love of hip hop, in-your-face bars laid over smartly constructed beats find their place through outrageous expression, a fantastic stage presence and some wonderful costumes. It's the kick up the backside that's much needed at an industry event like this and one that would pop on any festival stage in the world.