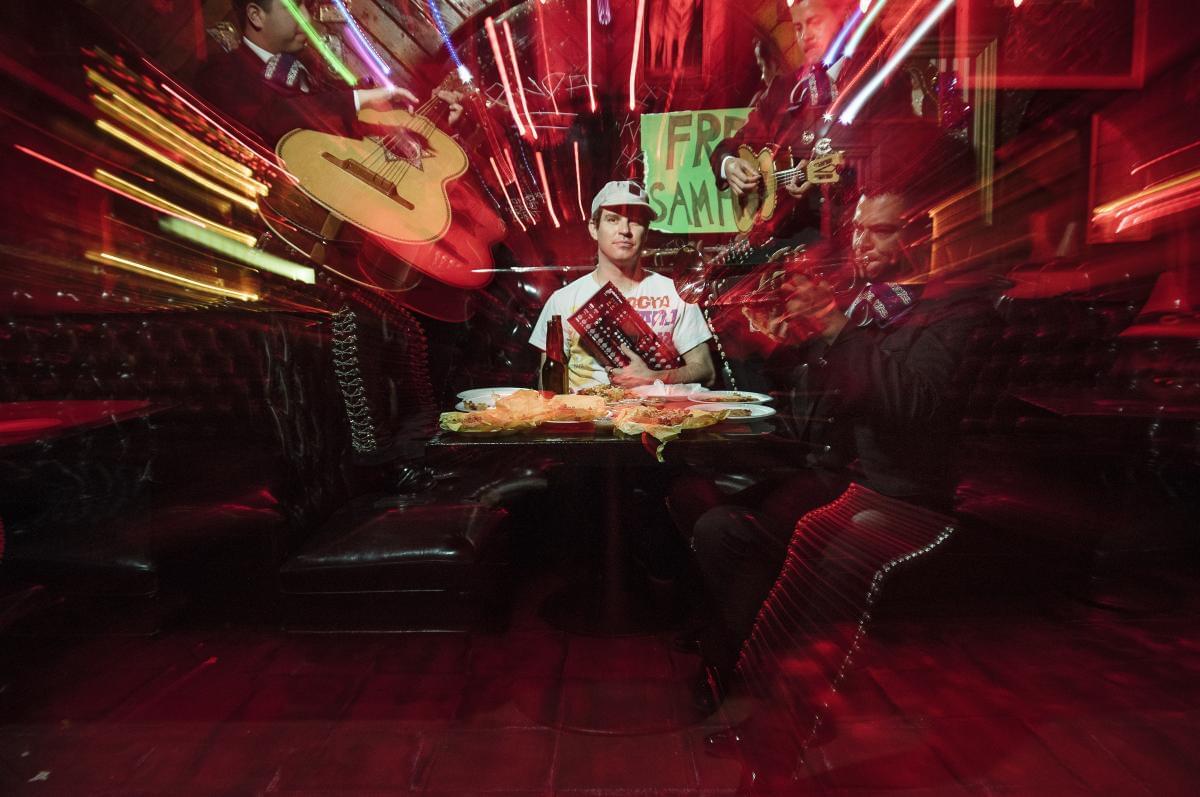 Avey Tare goes fantasy record shopping at Le Guess Who? Mega Record Fair
20 September 2017, 13:00
While the main attraction of Utrecht's Le Guess Who festival is clearly the abundance of musical riches, curated this year by Perfume Genius, Grouper and Shabazz Palaces, the gathering also hosts the world biggest CD and record fair.
We've asked some festival attendees to pick some records they'll be keeping an eye out for during November's festival/fair, and the next artist to make their choice Animal Collective member, and solo star in his own right, Avey Tare.
Which three records would you be on the hunt for at the world's biggest record fair?
"Gift - Gift
George Faith - To Be A Lover
Love Inc. - Life's A Gas."
When and how did you get to know these records?
"Gift and George Faith I discovered while living in Baltimore County, Maryland, in 2011. I'd spend an early part of the day searching the web for sounds I'd never heard. I discovered both of them on separate blogs devoted to posting rips of old records. They've since taken all those types of sites down. But the real point of this I suppose is that I personally love hunting for unknown LPs. So part of my going to a record fair would be about finding a record or two that I've never heard of or that look curiously special.
A friend of mine DJ'd Love Inc. when we played a show in Big Sur Last autumn."
What's so special about these albums, and why would you recommend them to others?
"Gift is a rarely spoken about hard rock gem at least that I've heard of. It rips. I'd put it beside Blue Cheer or the Shocking Blue. Has that sweet heavy buzzy late '60s/early '70s sound.
George Faith's record is produced by Lee Perry who is a stand-alone genius (imhop). I think I like everything he's produced. But the George Faith Record is older so it has that classic murky Lee Perry sound and it makes songs like midnight hour really good late night groove monsters.
The Love Inc. track 'Life's a Gas' is one of my favorite songs that uses samples. It's a perfect loop or combination of loops. I think I could listen to it forever."
What album have you been listening to the most over the last year?
"In honor of Walter Becker's death, I'm gonna go ahead and say the first Steely Dan record, Can't Buy A Thrill. It's great from start to finish as are most if not all of their records. 'Do It Again' is one of those songs I wish I wrote. I remember hearing 'Dirty Work' when I was a kid and not being able to get it out of my head. They are other worldly jam kings. RIP Walter Becker."
Avey Tare performs at Le Guess Who on Saturday, 11 November, together with James Holden, Kevin Morby, John Maus, Moon Duo, Shabazz Palaces, METZ, Midnight Sister and many more. Full line-up and tickets can be found at the festival website.
Get the Best Fit take on the week in music direct to your inbox every Friday