How would you describe Auckland?
The topography changes like the wind. Rural farmlands quickly become beach towns. The city is not half as dense as, say, NY. In all our travels, Auckland's central city is still a favorite when it comes to cafe culture. 'Flat white' abundant but the people are chill. There's a saying about the weather: "Four seasons in one day." Bring a windbreaker and 50+ sunscreen in December!
Who are the best local musicians?
At this point T / N / A / F feel slightly disconnected from the NZ music scene. Oddly our most immediate NZ musician friends actually live with us in LA! BOYBOY, Chelsea Jade, So Below, Space Above, Leroy Clampitt, Joel Little... back when we were living in Auckland it was all about The Mint Chicks. Every band wanted to open for them. We'd be front row for all their shows.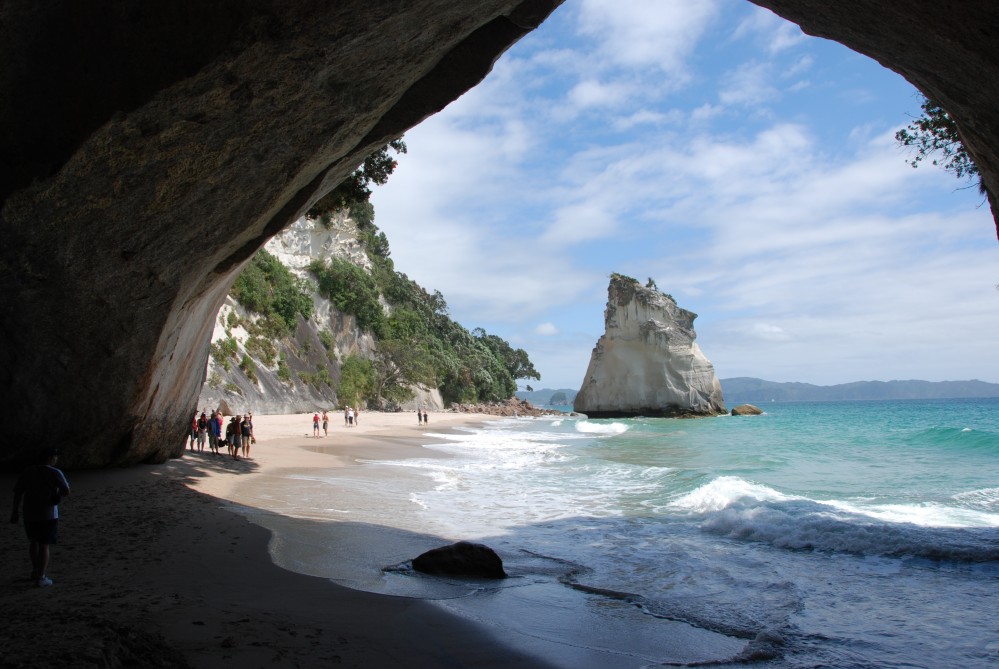 What's the best venue?
The Town Hall and The Powerstation in Auckland City are both are great medium sized theaters/venues... but perhaps I'm biased as this is where we play!
What's the best club?
REC bar - we recently watched So Below perform there.
Where's the best record store?
Alisa and I used to work at Real Groovy records. Sadly the original building closed down and has since moved! Check it out for us?! It's the Amoeba Music of NZ.
Where's the best place to eat?
In no particularly order... Little & Friday for a jam donut, Dear Jervois for breakfast, Prego for dinner, Gypsy Caravan for a slab of cheese on fire, Takapuna Beach Cafe for brunch. My mum's house at Christmas time.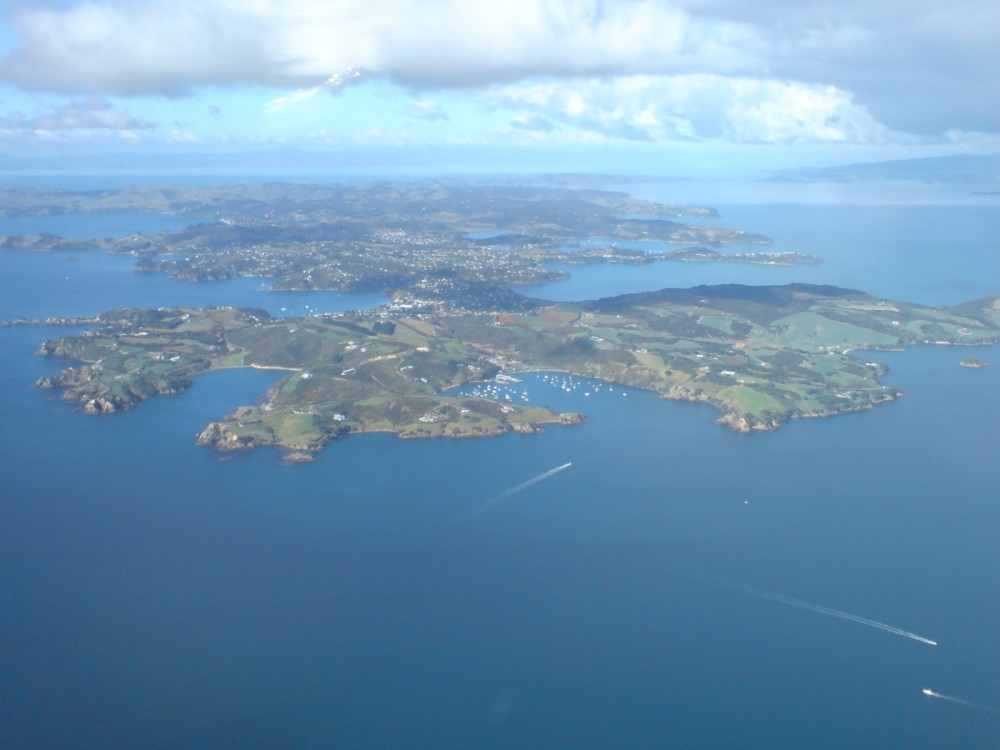 Best place to drink?
Responsibly, tidily, and without annoying anyone around you, at the beach! Or in the bath (obviously). Golden Dawn is great too.
What should we see and where should we visit?
The Coromandel Peninsula contains some popular beach-town vacation destinations. My parents have a house which is near Hot Water Beach and Cathedral Cove - both are well worth seeing. Waiheke Island is a great day trip too if you like wine. Mount Victoria, in Devonport, provides a stunning panoramic view of Auckland City. On a side note, if you walk to the top of the hill you'll pass the community hall where we used to rehearse! But the South Island is where all the hobbits live, etc. It's majestic but I'm a city kid: Auckland is where my heart is.
How do you get around the city?
It's a driving city but we have buses, taxis, and Uber. I recommend catching the ferry from downtown CBD to Devonport or vice versa.
Where is the best place to relax?
I should preface the following by saying it is the most subjective tourism advice in this interview. I am from Torbay, a sleepy suburban part of the larger Auckland city. Whenever I go home one of the first things I do is go for a run to Long Bay Beach. As far as NZ beaches are concerned it's nothing remarkable but I have been visiting this beach my whole life - from toddler to teenager. It's where my mother married my stepfather. I spent many afternoons simultaneously clearing my head and lost in thought while we were writing Passive Me, Aggressive You.
The Naked and Famous play three UK shows this month, beginning on 12 February in Edinburgh. Find out more.