How would you describe Bedford-Stuyvesant (aka Bed-Stuy) to someone who's never been?
A pretty classic Brooklyn-y Brooklyn area, quickly being gentrified... so I guess becoming a nu-Brooklyn-y Brooklyn.
Who are the best local musicians?
Probably us and Jay Z... tho I never see him around. Sateen is the best new artist I've heard.
What's the best venue to watch live music?
If it ain't a house show, then you have to go to Manhattan. I don't really have a favorite; they're all decent, but rarely incredible... Music Hall Of Williamsburg while not so glamorous and New York-y has the best sight lines and is probably the best sounding.
What's the best club?
Literally right next to our house. I'm not gonna say the name of the place, cos it's always advertised as an undisclosed location. They put us on the guest list cos we're the neighbors and I often stop by around 4am or so, and it's fuckin' kickin'. Druggier than I usually am these days, yes, but that's how they go 'til noon.
Where's the best record store?
There's a guy who always sets up on the street on Greene between Adelphi and Carlton. I usually find a couple good things from him. Lots of disco, dancehall, and hip-hop.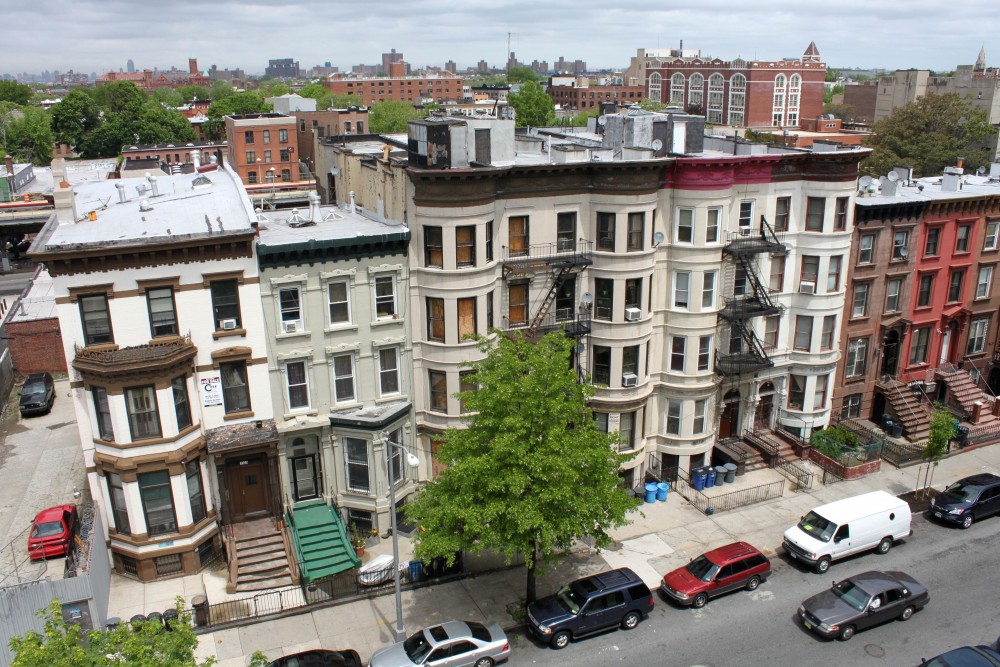 Where's the best places to eat?
The pizza spot closest to my house is good in a pinch, but the best one a short walk from my house is Luigi's at 326 Dekalb. It's got the walk up window and I'm a guy on the go, so I need that. Tho often, I just go to the campus across the street. There's a good cat there named Shadow. He always needs a friend when class isn't in session.
Best places to drink?
Lovers Rock is chill; nice backyard. I'd always rather drink outside and we Americans don't always get to do that.
Who are the local heroes?
Biggie is from here, if you've never seen this, enjoy yourself:
There's a mural of Ol' Dirty Bastard, that has been touched up a time or two over the years. I always see it in the cab on the way to the airport and it makes me feel Brooklyn Zoo-y.
Favourite urban legend?
That I jumped on top of a cop car and shouted out the lyrics to "Pardon My Freedom" when they tried to break up our party. The myth part is that it was a cop car (but what do I know? I was wasted).
What are the best sights to see and places to visit?
Anytime people ask for touristy things, I just tell them to walk any of the bridges. Brooklyn, Manhattan, Williamsburg, Queensboro, they're all completely different experiences, and all fantastic. Visit day or night - my favorite is probably the Manhattan bridge tho, you can see the Brooklyn Bridge from there and there's no tourists.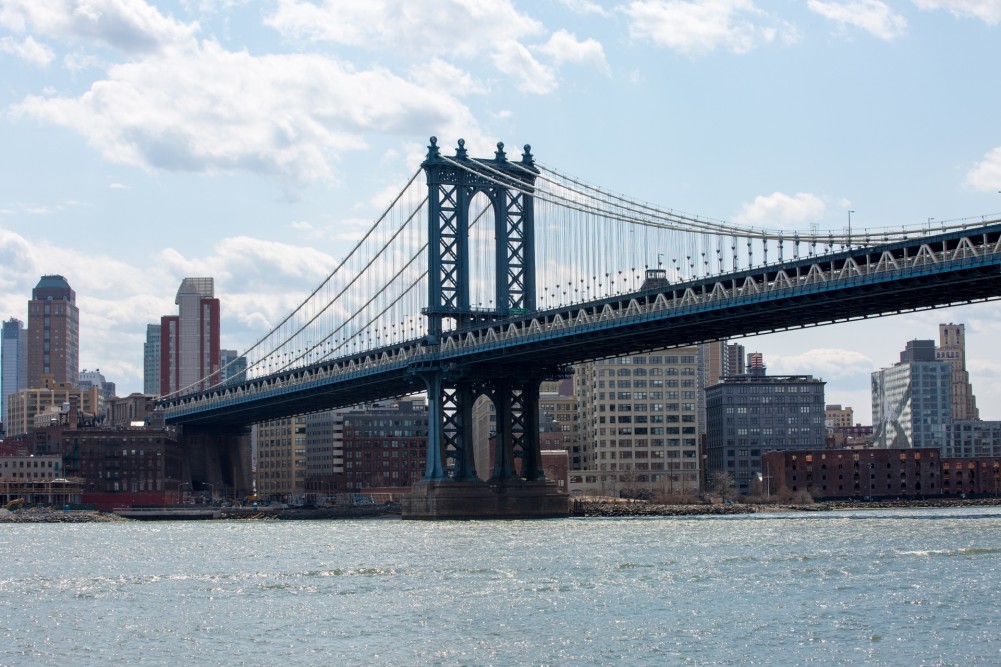 Where is the best place to relax? To take a walk?
Fort Greene Park is where I used to jog and have finished many a book there.
What's the worst thing about Bed-Stuy?
I got no complaints. Could use more subway stops maybe?
What's the best thing about Bed-Stuy?
The parks are great here. There's a lot more trees than you'd think New York would have.
!!! play a series of UK shows later this month in support of recently released album Shake The Shudder, including London's Oval Space on 31 May. Find out more.