"We played what we liked best and the Germans liked it as long as it was loud," is how John Lennon describes some of The Beatles' earliest shows, which took place just off the Reeperbahn in Hamburg. Situated way up in the north of Germany, Hamburg has consistently yet casually been producing some of the finest sounds to be heard from the country. The city's history is steeped with musical myths and melodies – it's the birthplace of Johannes Brahms, for example. It is indeed the city where The Beatles played some of their very first shows. And right now it's releasing the likes of Pantha Du Prince, Digitalism and Boys Noize into the world. And let's not forget that it's also the home of everyone's favourite luftballon, Nena.
Pantha du Prince, a Hamburg native who's fresh from releasing his latest album Elements of Light through Rough Trade lets us in on some of the city's secrets, and reveals a few unmissable spots around the town. "Hamburg is, I think, a specially situated city in the country," he explains. "It opens Germany to the ocean; this is why I think it's a very powerful place – because of the ocean. And it's not too big; after a while you get to know everyone, you're in a small social environment where you have conversations… and so there are things happening continuously because you meet the same people and you talk about similar things… so the scene you're attached to grows and develops because you stick with a certain amount of people. It's not like a big city where you have one circle of friends, but then you can get kind of lost, also, because the city is so big and you have so many options."
"With Hamburg, you still remain in a certain circle that doesn't really grow, so you need to develop your 'thing' very well and present it to people in a way they'd still be into it. There's kind of an intellectual game going with music in Hamburg, especially in the Golden Pudel Club; it's a really interesting scene around there… a lot of art students go there, and then a lot of art students do music. It's basically also the atmosphere where I developed Pantha du Prince and the idea of creating narrative dance music."
At this point in an article, there should probably be some kind of a comparison to Berlin – but were not going to go there. This town has a special and thriving music scene that deserves to be viewed in its own, individual light so join us as we take a closer look at Hamburg, and some of the players that are keeping this city's musical spirit alive.
Uebel & Gefährlich
So we've been to gigs in weirder places than a World War 2 Nazi bunker. Oh no wait. No we haven't. Uebel & Gefährlich is an absolute stunner of a gig venue, situated on the upper floors of an imposing, impressive and downright intimidating concrete behemoth of a building. Taking the lift to the top of the tower, gig-goers are unsure what to expect – until they walk into the ornately decorated, thoroughly stylish main room, that is. With two rooms boasting impressive set ups, this is one of the city's most prized and characterful venues, and one which plays host to a large share of the artists passing through town. Uebel & Gefährlich is an unmissable stop for a music fan visiting Hamburg. And in a building which has played such a huge part in the city's turbulent past, the venue feels just a little bit creepy, too. The perfect gig viewing atmosphere.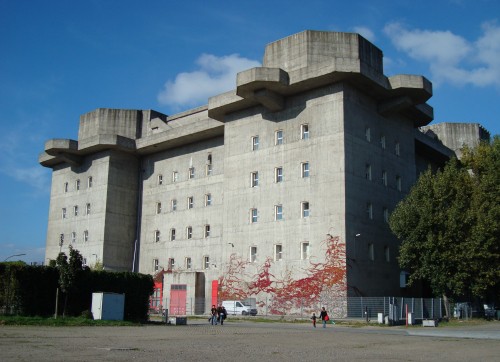 The Golden Pudel
"You should definitely go to the Golden Pudel Club," reveals Pantha du Prince. "It's at the harbour, and it's the club where I basically started my whole career, when I left my parents' house. I was part of the club for a while and it's still super-interesting and it's probably the best club in the world! And I really mean that!" An underground club that's produced some of the city's most heralded artists, the graffiti lined walls of this tiny establishment have played host to many an acclaimed DJ. It's tiny, it's grimy and it's completely legendary.
Smallville Records
When celebrating the things that this city is most proud of, music and artistic creativity, Smallville Records is truly deserving of a resounding mention. A seemingly humble and inconspicuous shop in the St Pauli district of Hamburg, Smallville is home to a whole community of exceptional electronic artists. Using DIY methods to release the likes of Julius Steinhoff, Juniper & Arnaldo and Stefan Marx, Smallville then accompany their releases with a host of specially created drawings. Keep an eye out later this week as Best Fit presents a closer look at the work and releases of Smallville Records.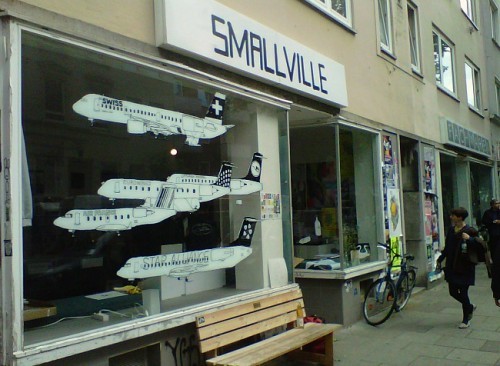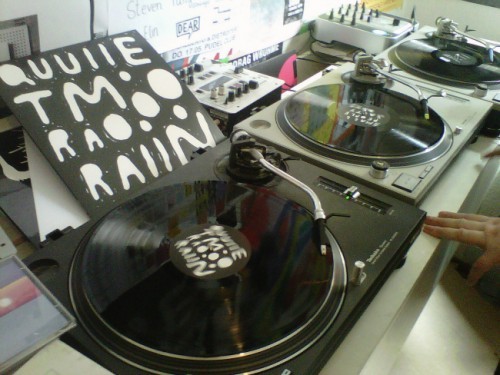 Dockville
And in the summer time? What happens then? Well, a waterside part of the city is completely taken over and transformed into Hamburg's very own art and music festival, Dockville. A laid back, impeccably curated and colourful festival, the event embraces everything that is special about the city – its open-mindedness, its creativity, its ambition and its style.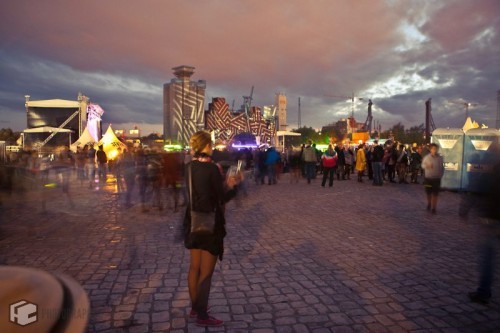 Photo by Hinrich Carstensen – www.hinrichcarstensen.de
And for those looking for more insider tips, here are a few final words from Pantha du Prince: "There's Zardoz Records, on Schulterblatt, which is more of an indie record store, but they also have books, and you get a lot of vinyl… there's a bunch of great record stores in Hamburg. And there's a restaurant called Galeron, next to Smallville Records, that has really good traditional Swabian food."
Read the full interview with Pantha du Prince here.