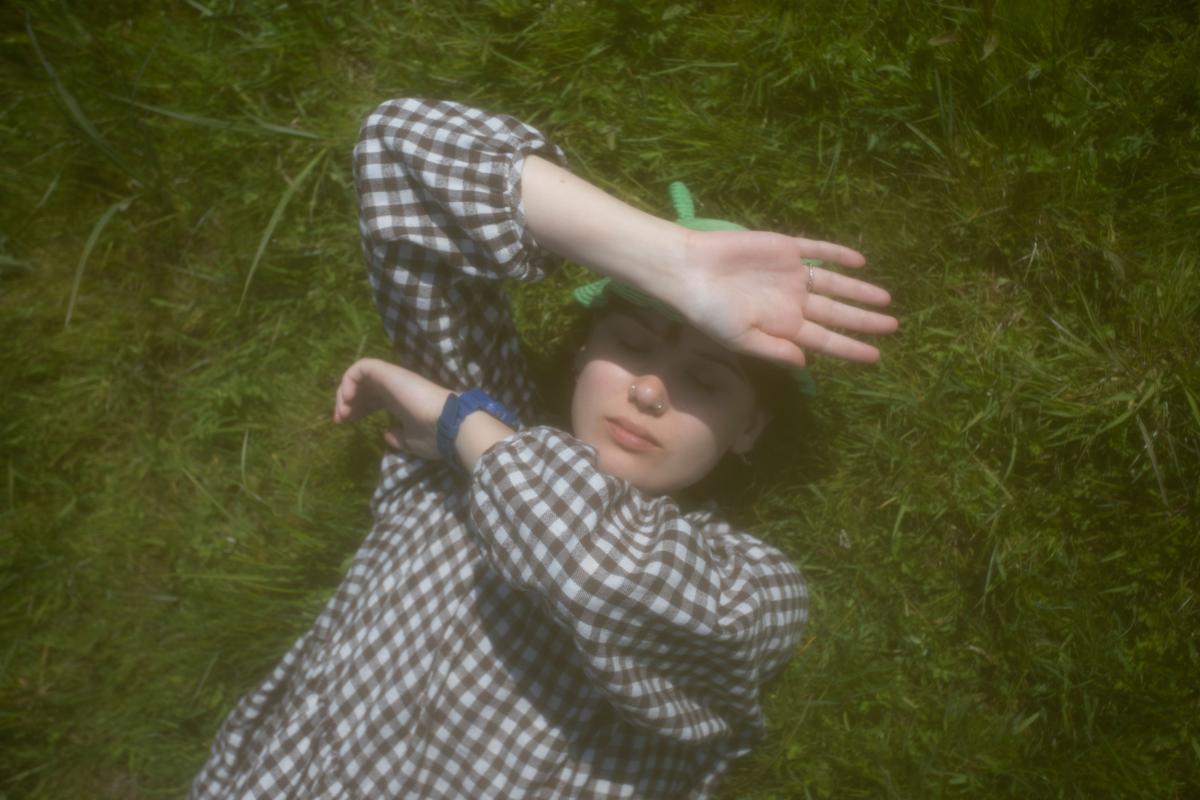 Bug Teeth are flying the DIY flag across the UK
19 January 2023, 10:00
Moving from Norwich to Leeds and finding their way in the local scene, Bug Teeth are sticking to their DIY ethics and aligning with local non-profit Come Play With Me to champion diversity.
"Apparently there's a story from my birth," begins PJ Johnson from their new home in Leeds. "I was very premature so no one was expecting it and my dad's mum rushed to hospital with an Elvis Presley CD and my mum was like, 'Get that fucking thing away from me. I want The Fugees!'"
Born in Essex, Johnson describes their parents' passion for music with a smile. "Music was very important to both of them, but neither of them were musical people," they explain. "They wanted my sibling and I to have that same passion as well. They were always playing stuff to get our opinion on it, even when we were tiny, which I think is really important."
Johnson began making music when their grandma gave them a keyboard for Christmas. Despite having no formal training outside of school music lessons, they found themselves captivated by the instrument, spending hours a day in their attic writing songs. At the age of fourteen they got their first laptop and began to experiment with GarageBand. "I guess if I was musically trained I would have had more of a sense of structure. But because I came to it completely on my own, it was a lot more natural," they say. "I think that's still how I make music, because I still have no idea about theory and I still don't know how to play."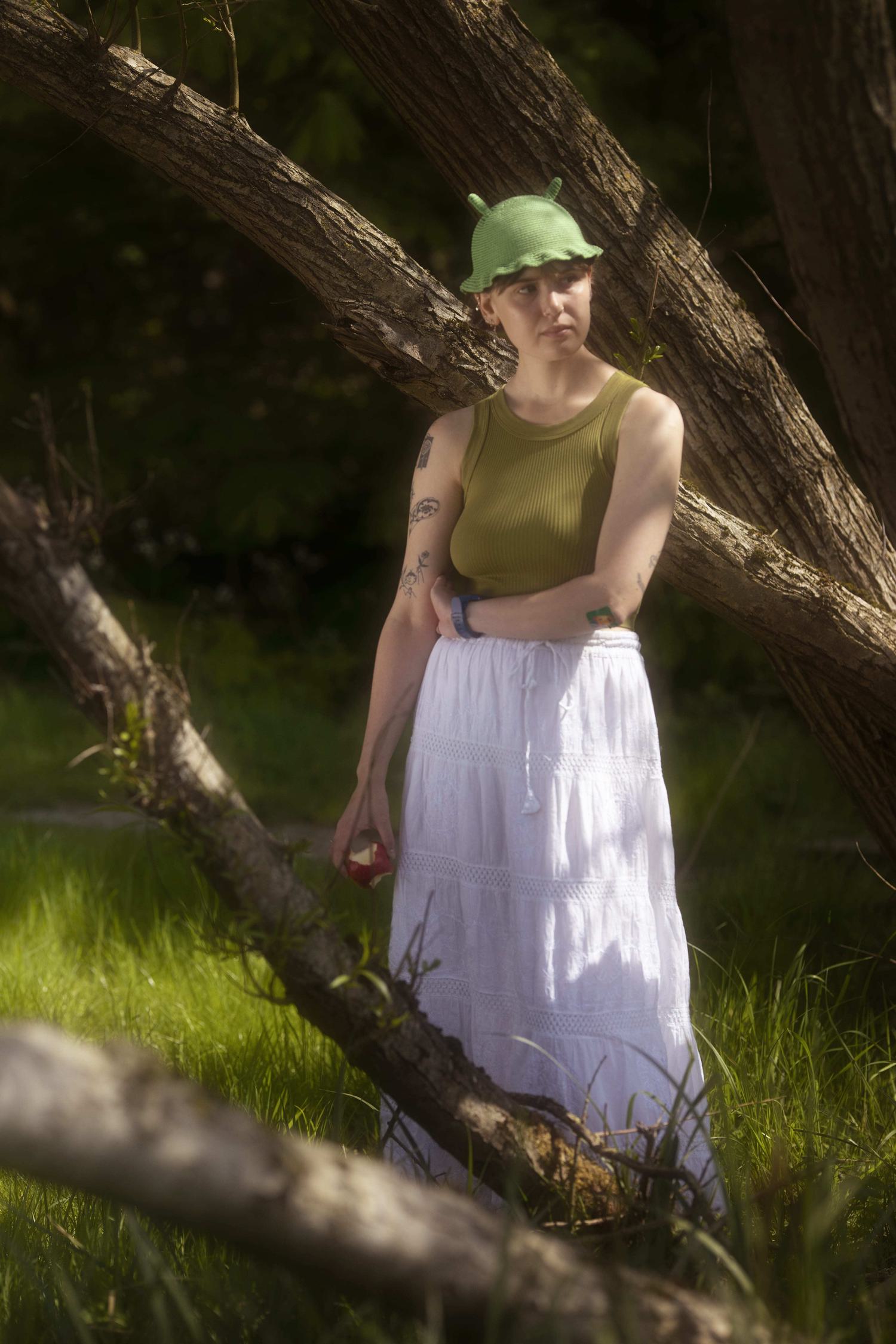 After school they moved to Norwich to study English Literature and Creative Writing at UEA and self-released their debut When All the World Has Gone to Bed EP via Bandcamp. Recorded entirely on GarageBand using the microphone on a pair of wired Apple headphones, it's an introspective collection of charming and low-fi recordings. "I'm proud of it still, but oh my god, I wish I'd just got a microphone or something," they laugh. "People started messaging me like, 'Oh this is actually good. I didn't know you could do this kind of thing.' I was like, well neither did I. I just did it."
As word spread, a local promoter messaged them with an invite to play live. They asked their parents for a guitar for their birthday, bought a loop pedal and a midi-keyboard and began transposing everything ready for the show. "I never put myself forward for anything. I never asked to play any gigs, it was all total luck and people I knew and making friends in the music scene. That was how I grew a live audience," they explain.
Johnson's solo project expanded after local band Gladboy mentioned them in an interview with BBC Radio Norfolk. Over time, they adopted members Sonny Mitchell who plays guitar and lap-steel, and drummer George Orton, eventually further recruiting local musicians Alex Calder on synth and bassist Adam Bentham who simultaneously takes on the role of lead producer. "I just stole people one by one," Johnson laughs.

With the new members came a new dynamic, and as much as Johnson still feels the songs are their own, they recognise that the contribution brought by their bandmates is invaluable. For over a year they've been working together on a new EP, painstakingly recording and self-producing in the basement of their Leeds home. "Norwich will always be the place I met my band and I started properly making music, but it was never going to go any further unless I moved," they explain. "It was either London or Leeds, and it just so happened that everyone moved to Leeds,"
The band moved North after graduating from uni in 2021, but Johnson stayed on in Norwich for a year to complete a masters in Prose Fiction. "I had a year of trekking up with my guitar and pedals to record the EP on the weekends," they explain. "I was really scared to move because Norwich is such a comfy city to stay in. Especially with the music scene, it's so supportive and everyone is super nice and talented, but it's very much an echo chamber."
"It's at the end of the train line, it's an island of itself. It's an amazing thing but you can hit such a ceiling," continues Mitchell from across the room.
Finally finished and getting a release next month, new EP Lucky Me, Lucky Mud is a cinematic wash of capacious drums and haunting vocals, echoing guitars and eclectic songwriting. Previous single "Ice-9" delivers a driving rush of entangled, melodic guitar while new offering "Kafka" punches with rich dynamics and direct lyricism. With reference points from the post-punk of Sonic Youth to the dream-pop of Cocteau Twins, their music defies time as it does any geographic pigeonholing.
However, within Leeds they've found a welcoming party in the label and non-profit music development organisation Come Play With Me. Specialising in supporting artists, people and promoters from marginalised communities in the early stages of their journeys, the group aims to help build sustainable and meaningful careers in the music industry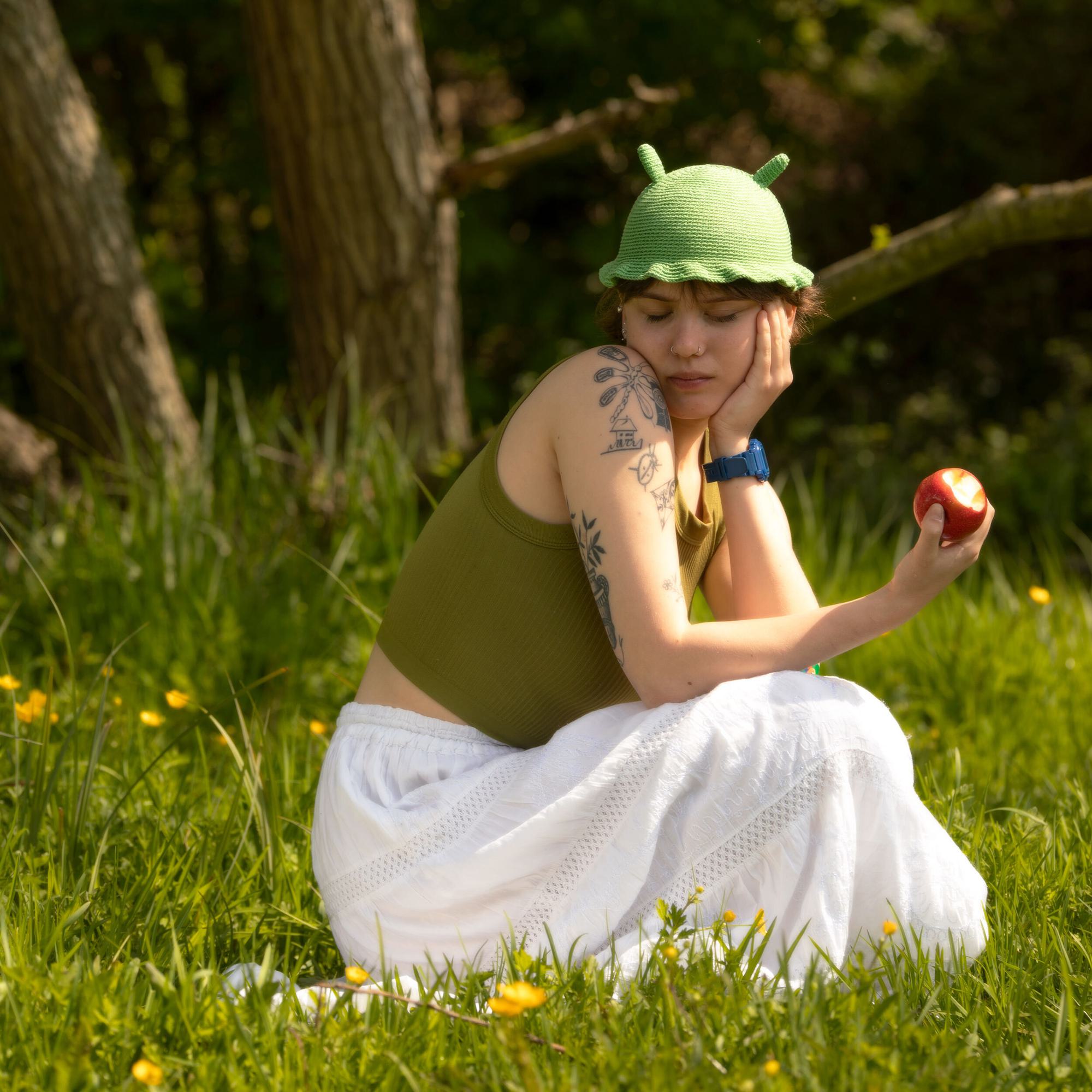 After seeing the label collaborate with artists they admired such as Pop Vulture and Fuzz Lightyear, Bug Teeth answered an open call to submit music for a forthcoming compilation. Part of Come Play With Me's Side by Side series supporting female, marginalised genders and LGBTQ+ artists based in Leeds, a new track from the band will be released on vinyl later this year alongside other emerging acts.

For Johnson, the label's commitment to diversity cemented their collaboration. "They're a very diverse team and they outwardly support marginalised people in a way that labels would do very much under the radar. That's really important to us as a band because the Leeds scene is very white, very male," they explain. "I guess it's hard to feel included when most of the bands playing live are like that. Whereas Come Play With Me, you look at the artists involved there and you know that it's safe and they're making an effort to promote you."

I Know A Place - Come Play With Me's annual music conference championing and learning from women and people of marginalised genders in the music industry - runs on Friday, 27 January at Howard Assembly Room in Leeds.