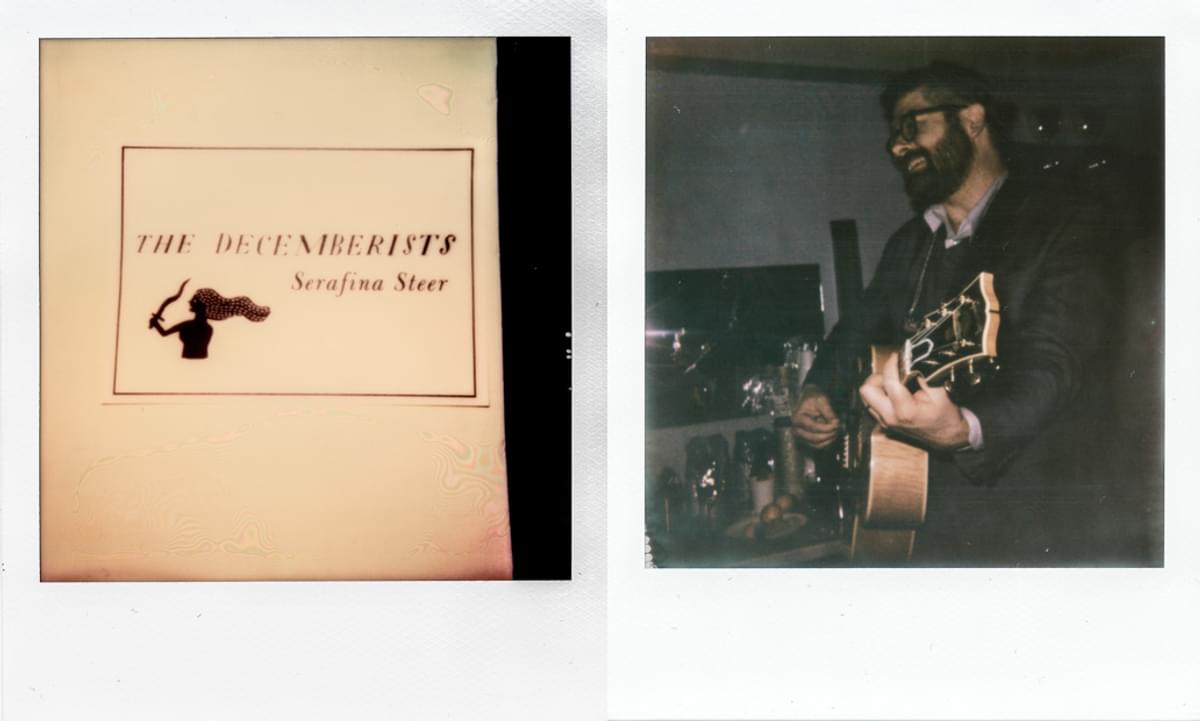 Polaroids with The Decemberists
25 February 2015, 12:00
The Decemberists returned to the UK recently as part of their What a Terrible World, What a Beautiful World tour and our Senior Editor, Jason Williamson, went along to take some candid Polaroids of the Portland five-piece as they got ready for their London Brixton Academy show - the last of their seven dates here. Joe Goggins also spoke to frontman Colin Meloy about the tour, song writing and the album; you can read some snippets from the full length interview below, ahead of the in-depth feature to be published next week on Best Fit.
"We played our last show for The King Is Dead in August or September of 2011, so on the live front we were pretty quiet..."
"We spent a lot of time making sure each song belonged, for sure. We came at it, to begin with, with pretty much no idea of a concept; the idea was just to have the songs dictate the structure of the record."
"I've never been uncomfortable with the idea of writing a Decemberists record that was totally personal; that's the honest truth. The last record was fairly autobiographical, for sure..."
[On 'The Singer Addresses His Audience] "I'm not opposed to people licensing songs - it's an inevitable part of the business - but I thought it'd be interesting to think about that type of thing from the point of view of, say, the singer in a boy band or something."
"The books [Meloy's The Wildwood Chronicles] were taking care of the side of my writing that needs there to be a narrative, so the songs just came straight from the first person."
What a Terrible World, What a Beautiful World is available now via Rough Trade.
Read our review of the record here, and our recent live report of their Leeds Academy show here.
Following their European tour, The Decemberists are playing a number of North American dates through Spring and Summer, including festival appearances at Sasquatch! in Washington in May, Governors Ball in NYC in June and Way Home Music and Arts Festival in Ontario in July.
Colour Impossible Project 600 type film by Impossible and shot on Polaroid 600 series by Jason Williamson.
Get the Best Fit take on the week in music direct to your inbox every Friday