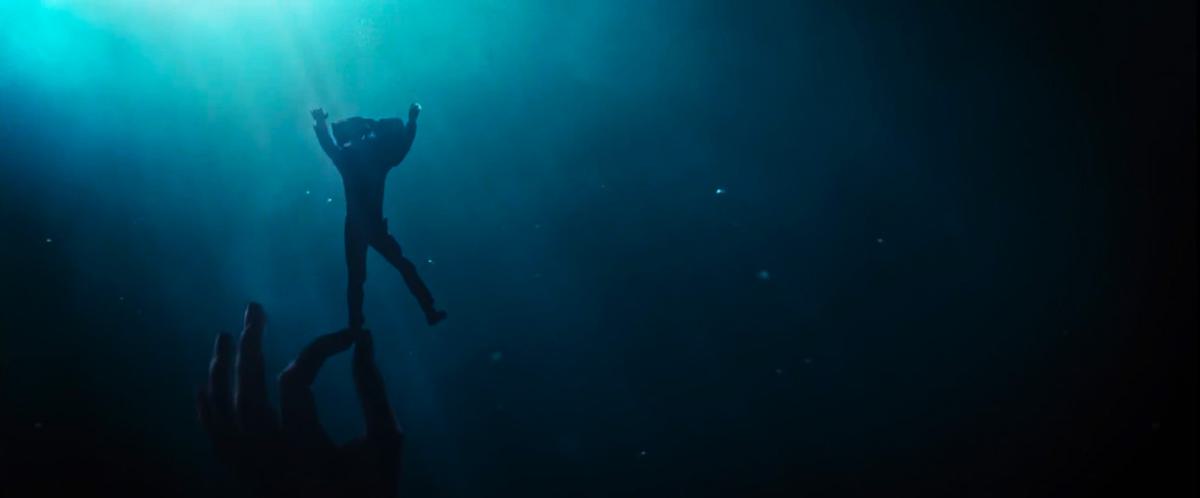 The everlasting appeal of James Bond theme songs
25 September 2015, 10:00
Whether you love or hate the remarkably varying in quality series of spy films, it's hard to deny the uncannily ability of the James Bond theme songs to demand public attention and attract surprisingly big names as writers and performers.
With more than 50 years' worth of films - each with their own titular songs - the Bond theme is a bit of a film-music instutition, even attracting bets on who will be the next artist added to the fold. While there is a sound formula to much of the catalogue - rousing strings, sharp trumpets and that signature guitar riff, many of the memorable additions have brought their own rules to the table, such as Duran Duran, Chris Cornell, and Jack White to name but a few.
The White Stripes' man's contribution to the canon (with Alicia Keys) "Another Way To Die" (2008) is one of my favourites, despite its terrible video and unusual vocal mix; it doesn't have the orchestral grandeur often associated with the series' songs, but has an aggressive bluesy guitar lead which evokes the anger and energy of the Craig character.
And of course we can't forget Adele's entry for 2012's "Skyfall" – notably performed alongside Bassey's Goldfinger at the Academy Awards in 2013. While her song is one of the strongest performances since Shirley Bassey wowed audiences with "Goldfinger", it's very much a throwback to the '60s, and feels more an homage than a risky endeavour into something more unique, lacking the fierce punch of the tracks it references. Bassey's "Goldfinger", the first song which combined a lyrics-based track with the famed opening credit visuals, is well deserved as the song to compare all old or new themes against, with its harsh trumpets and dagger vocals cutting through the quiet percussion and strings (though the resemblance to "Moon River" can't be ignored). The producers again returned to Bassey for what was thought to be Connery's last role in the series, "Diamonds Are Forever" (1971), which was sampled by Yeezy for "Diamonds From Sierra Leone" (2005); as well as for 1979's somewhat forgettable Moonraker.
In terms of the other '60s/'70s powerhouses Tom Jones' 1965 offering for "Thunderball" is a blindingly authoritative track, with a stunning sustained 10-second note at the end, which apparently resulted in the singer's immediate fainting upon completion. Nancy Sinatra's delicately fragile love song, "You Only Live Twice" (1967), with its distinctive oriental-tinged guitar riffs, has a bitingly desolate loneliness, which was more recently aptly used to wrap up the series five finale of Mad Men, with Draper facing the question "Are You Alone?". There's very little that needs to be said on the most sincerely poignant and moving Bond love song - Louis Armstrong's "We Have All the Time in the World" (1969), which succinctly captures the ill-fated romance of the titular character.
Paul McCartney and Wings' "Live and Let Die" (1973) is one of the most epic and schizophrenic entries, and while it comes in at just over three minutes, it manages to find time to feature a reggae bridge amid choir-backed piano ballad, and a rousing riff-led section leading into the stadium rock chorus (it's no surprise Guns N' Roses apprehended it for their second LP in 1991). There's something strikingly timeless about Carly Simon's "Nobody Does it Better" (1977); from its playful and instantly recognisable piano intro to the rousing strings and overpowering vocals as it progresses; you can't help but concur with Thom Yorke's assertion it is "the sexiest song that was ever written"; Radiohead covered it on MTV in 1995. It's just a shame the 'You're So Vain' singer's track was the introduction Roger Moore's tenure in the role.
The other noteworthy Moore-era entry is Duran Duran's electro jaunt on A View To A Kill (1985) – with its amazingly tongue in cheek (and possibly prophetic) standalone video including the band guiding a video camera drone after James Bond as he dashes up the Eiffel Tower, must be given credit for managing to helm the band's new-wave stylings and aggressively up front drums, via the traditional theme-trumpets and orchestra-style backdrop through the help of long-time composer John Barry; plus, it remains the only Bond theme to have gained a number one spot in the U.S. single charts (its success led to fellow new wave outfit A Ha's taking of the reigns for the next incarnation).
You can't really talk about Bond's music without discussing John Barry and to a lesser extent, David Arnold. The original theme for the first film, 1962's Dr. No, penned by both Monty Norman and Barry, with its Indian-style folk inspired riff topped off with Barry's brass-leaning orchestral approach, is undoubtedly iconic, and it's near-impossible to disassociate the essence of the films and character (danger, class, intrigue) from this piece. Barry went on to score many of the soundtracks and work directly on a number of the individual lead theme songs (everything from Goldfinger to The Living Daylights).
Arnold, who Barry recommended take on composer duties for Tomorrow Never Dies and who co-wrote and produced Björk's "Play Dead", handled the scores on the last five films before Skyfall – when director Sam Mendes brought his own long-time composer to the series. Arnold's 1997 bond theme remix/covers album (Shaken and Stirred: The David Arnold James Bond Project) is well worth investigating, including Chrissie Hynde's excellent spin on "Live and Let Die", Iggy Pop on "On Her Majesty's Secret Service" and Pulp on "All Time High", as well as the stunning album out-take "You Only Live Twice" by Björk - it's criminal she hasn't yet contributed to a theme in the series so far.
Ignoring that it fronts a film with the worst pun-named Bond girl character outside of an Austin Powers film, Garbage did surprisingly well on the David Arnold-penned "The World Is Not Enough" (1999), mixing the traditional orchestral dramatic score and riff alongside the sleek production and more melodic alt-pop they were known for on Version 2.0 and Beautiful Garbage. The other main alt-rock style entry in the recent films is Chris Cornell's contribution to the 2006 reboot of the series (Casino Royale) fronted by Daniel Craig, "You Know My Name". This endeavour saw the Soundgarden singer giving his distinctive gritty vocals to a decidedly traditional strings backed track which is quickly interrupted by distortion-layered guitar power chords and tense percussion leading to the full-on chorus. Of the other Brosnan-era films, GoldenEye (1995) with its mid '90s Bono & Edge-penned lyrics says it all really. There's definitely power and kick in Turner's performance and the visuals for the intro are vividly psychedelic, but it feels too much of a re-hash of the respected power ballads of the '60s and '70s to be effective in distinguishing itself. Sheryl Crow's "Tomorrow Never Dies" (1997) is much bettered by KD Langs' alternative, as well as the other different artists' takes on the score. The less said (or heard) about Madonna's contribution ("Die Another Day" 2002) the better, and likewise the abysmal last appearance from Brosnan - who himself would go on to dabble in songcraft, well karaoke, some years later .
While the opening titles have the most prominent musical focus for the series, don't switch the films off when the credits roll, or you'll miss hidden classics like Johnny Cash's Western, staccato-laced Thunderball (1965), KD Lang's sultry "Surrender" (1997) and The Pretenders' soulful ballad "If There Was A Man" (1987) which form a larger part of the less known selection of songs which didn't quite make it to the main theme, also including the Cardigans, Saint Etienne's "Tomorrow Never Dies" (1997) and Pulp's iteration, Blondie's "For Your Eyes Only" (1981), Amy Winehouse, and Alice Cooper's "The Man With The Golden Gun" (1974), and yes, Ace of Base's "The GoldenEye" (1995). Though it's nigh impossible to source a copy of the Cardigan's entry online, the 2000 Nina Persson and David Arnold track "Theme From Randall & Hopkirk (Deceased)" is a Bond theme in all but the name, and gives an idea of how their alternative Tomorrow Never Dies track may have sounded.
Last but not least is the Goldfinger-tribute "Scorpio" for the 1996 Simpsons eighth series episode You Only Move Twice, which despite its ridiculous novelty value, manages to bestow the Bond-theme majesty upon lyrics such as "But beware of his generous pensions / Plus three weeks paid vacation each year / And on Fridays, the lunchroom serves hot dogs and burgers and beer! / He loves German beer!". Oh, and on the insistence of the editor, let's not forget Adam & Joe's more than inspired take.
Sam Smith's "Writing's On The Wall" is out now via Capitol Records.
Spectre is released on 26 October in the UK and worldwide on 6 November through MGM-Sony.