Completists take note. Judging from the first three Pet Shop Boys albums getting the deluxe re-release treatment – Fundamental, Release and Nightlife – there will be nothing left on the cutting room floor. Every scrap of music, demo, orchestral mix, extended mix and yes, even ringtone, is included in the "Further Listening" discs tacked onto the swollen packages. But for the average fan or merely the curious they add little and should not detract from the intrigue of the original albums.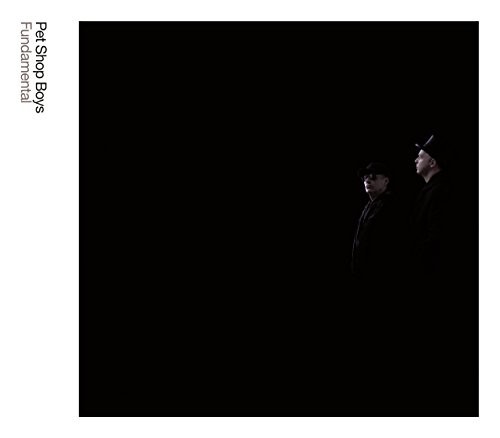 Fundamental
Originally released in 2006, Fundamental is the best of the first three Parlophone re-releases. With a stellar shiny new mix, it joins the Pet Shop Boys circa 2004. They've just delivered the premiere of their unlikely instrumental score to the classic Russian silent film, Battleship Potemkin. Yet the drizzly night of the screening in Trafalgar Square was a turning point for Tennant and Lowe. "It was like nothing we had ever done before," Tennant admitted. A brief holiday in Naples (which featured Tennant rapping the lyrics to "West End Girls" during a live Miss Kitten DJ set) whet their appetite to record more songs, spawning the haunting lyrics and imagery of "The Sodom and Gomorrah Show" and "Indefinite Leave to Remain". With tracks such as "Minimal" and "Twentieth Century" following soon after, sessions then began in earnest in studios near Portobello Road with frequent on/off producer Trevor Horn. And while the album boasts plenty of pop songs full of the trademark Horn precision and glossy over-dubbed orchestras, the underbelly of the album is far darker.
It's the group's most overtly political album. With pointed references to the July 7 terrorist bombings (which occurred during the recording sessions) and the swirling debate on ID cards which dominated the general election, it features some of the most astute and cutting lyrics of Tennant's career. "It's got everything you need for your complete/ Entertainment and instruction/ Sun, sex, sin, divine intervention/ Death and destruction," he intones on the "Sodom and Gomorrah Show".
Meanwhile, "Numb" chronicles the years of war which followed the 9/11 attacks in America. "I'm with Stupid" is the resulting parody on the 'special relationship' blooming between George W Bush and Tony Blair, while the gorgeous and surreal "Luna Park" is a nod to the more likeable, if often apocalyptic, side to the USA. It's all pointedly summed up in the album's title – a reference to the concept of religious fundamentalism and its justification for terrorism – or just 'fun' and 'mental' as Lowe off-handedly quipped at the time.
The album's tunes are either big and brash – or dark and cloying. Either way, they are polished to within an inch of their life. But it's hard to find too many other pop albums that come anywhere close to it. The topics are cleverly addressed without seeming forced and even the black miasma threatening to swallow Tennant and Lowe on the front cover hints at the darkness hidden within. "It's the sort of record you play in a hi-fi shop to demonstrate the equipment," Tennant said. And he's not wrong. This new mix radiates its dark power like the fluorescent artwork that adorns its cover.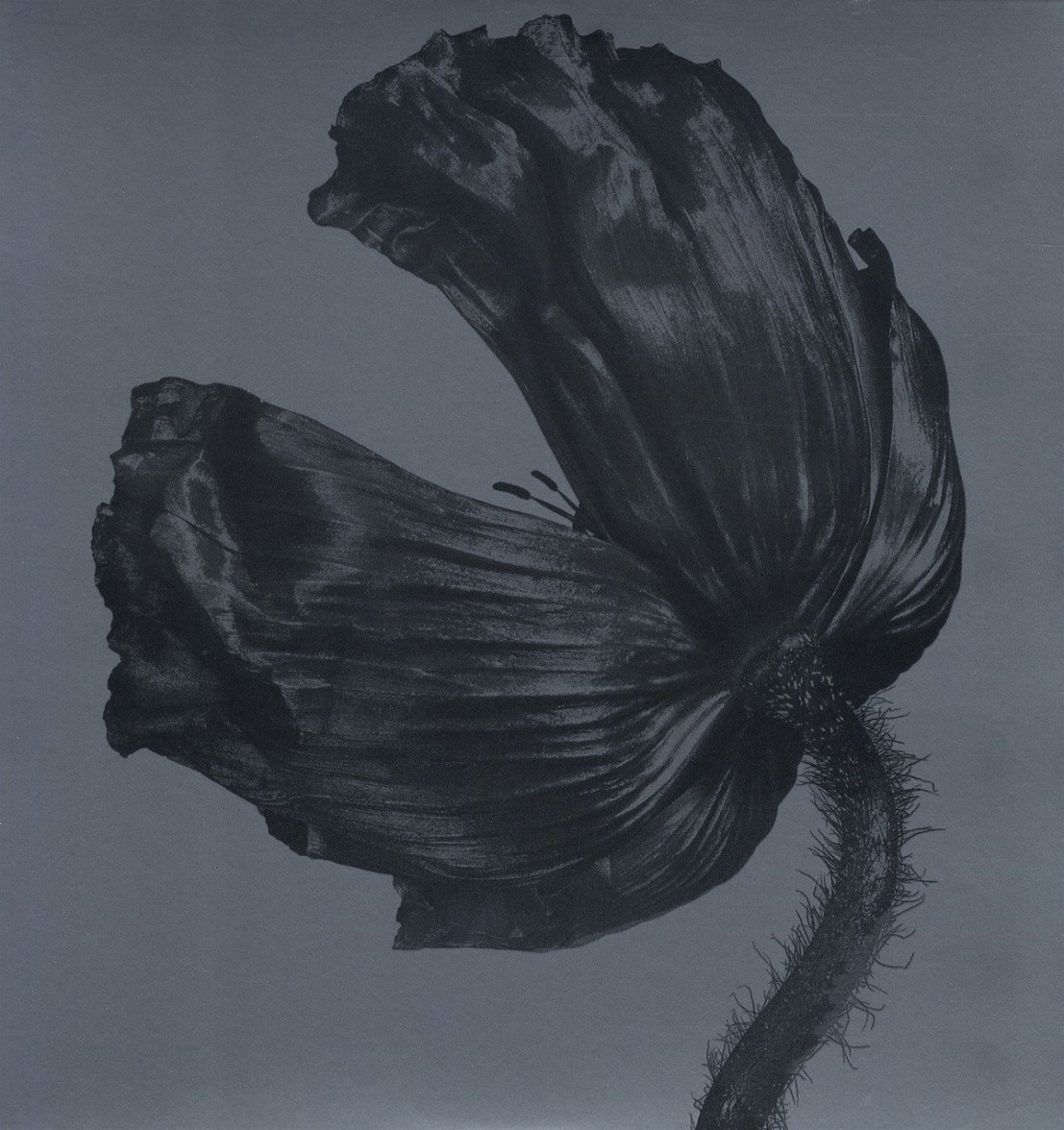 Release
Looking back on their 2002 album, Release, it's the polar opposite to Horn's elaborate production and the polished veneer of Fundamental. Instead it reflects a more austere Lowe and Tennant as they holed up in a home studio in the North East, recording and producing its 10 songs themselves. It's stripped back sound shows a decidedly less bombastic or showy side to their music. Improbably, it also features Johnny Marr playing guitar on the bulk of its tracks, with his axe used primarily to create a layer of sound in the mix. Don't expect the jangly guitar of his Smiths work.
Release boasts a few very strong songs, such as the catchy opener "Home and Dry" – described by Tennant as one of their most 'beautiful and evocative songs'. As well as the album's only four-on-the-floor dance track, "The Samurai in Autumn", which has a wistful, dusted feel that comes straight out of the Leftfield playbook. But the remainder is more moody and quixotic rather than profound. It's undeniable that after years of high-voltage showmanship and glittering pop there remains a certain charm to hearing the Pet Shop Boys make a 'boys next door' album. You can almost hear them in their jeans having daily fry ups – quirks revealed about their recording sessions in the extensive liner notes. Ultimately, it's remarkable mainly for being a stylistic anomaly in their discography.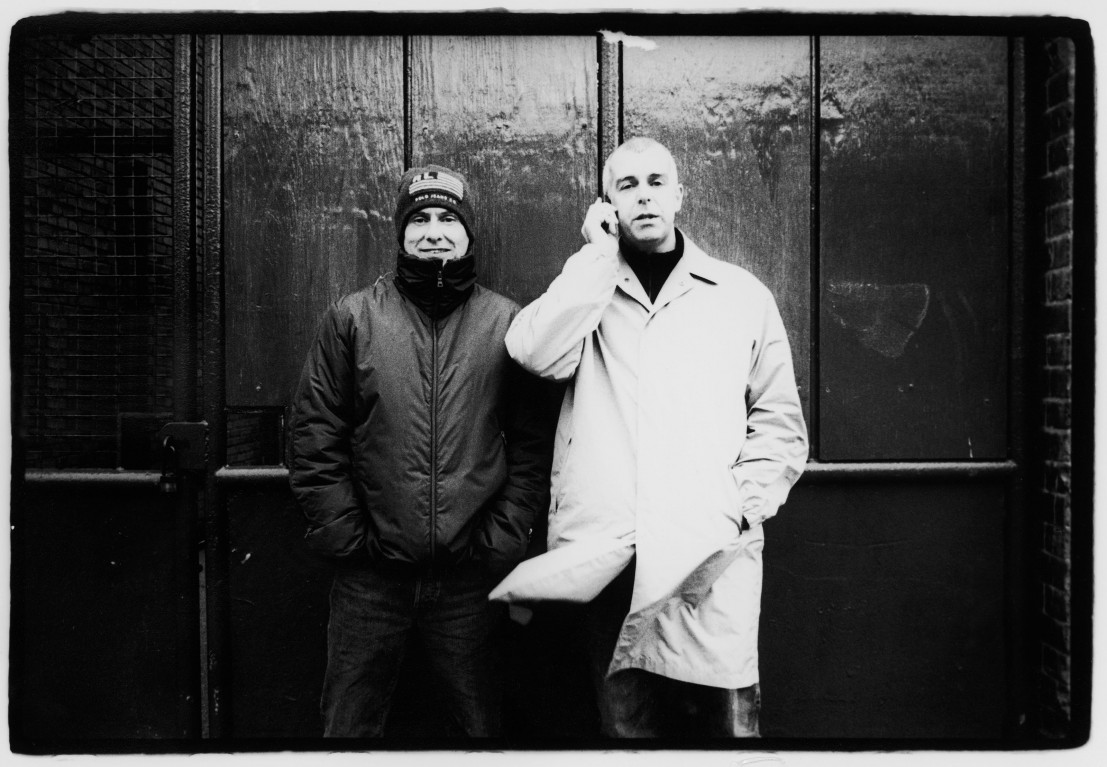 However, contrary to the filler tracks that round out the extra disc on Fundamental, the extra two discs for Release have notable tunes worthy of investigation. There are two decent John Peel session tracks ("A Powerful Friend" and "If Looks Could Kill") and a clutch of songs strong enough to have made the main album, such as "Time on My Hands" with its motorik grind and distorted panning squelch. The slow version of "Closer to Heaven" is also rather pretty, while the guitars finally get a chance to shine on the breakbeat-laden "I Didn't Get Where I am Today".
Over its three discs, there is probably one very good album of songs. But while Tennant – rightly – regarded the tracks as having 'enormous integrity' and 'beautiful melodies' they also have the weakest lyrics and the least musical impact. Yet as a change of pace, most bands would be happy for their experimental off-day albums to be this good.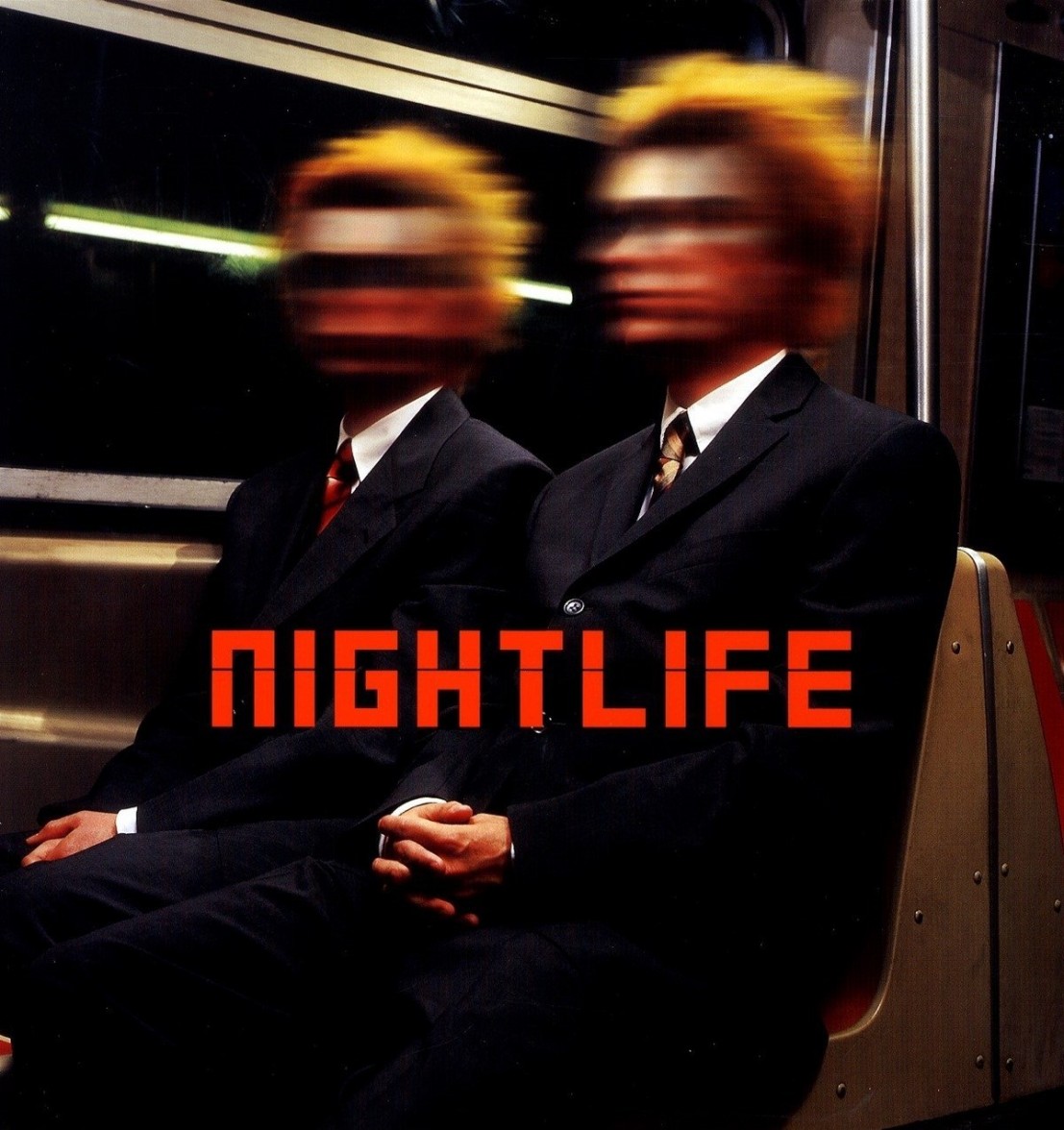 Nightlife
Rewind back to Nightlife and it offers a far different view of the Pet Shop Boys. It's accurately named, as ever, with the slick beats of opener "For Your Own Good" bringing on a nocturnal rush.
Released in late 1999 it missed some of the best years of the London club scene. And despite featuring producers such as Rollo, Craig Armstrong and David Morales it's also sorely dated. The brittle sounding high end, the plethora of arcane disco string flourishes and its harsh synthesizers are just grating. While the awkward "Happiness is an Option" is damned by its goofy soul-lite chorus and lyrics such as: "I talked to a flower/ That was almost dead/ My body a prison/ Why did I do that?"
Tennant and Lowe tried to inject the same electro pop bite that's defined their career. Bur strangely, that magic is largely absent. The mood is only redeemed by "Vampires" (which is also featured in two interesting demo versions on the extra discs) which at least returns the theme of the album to its desired nocturnal vibe. But it's far too late to redeem it.