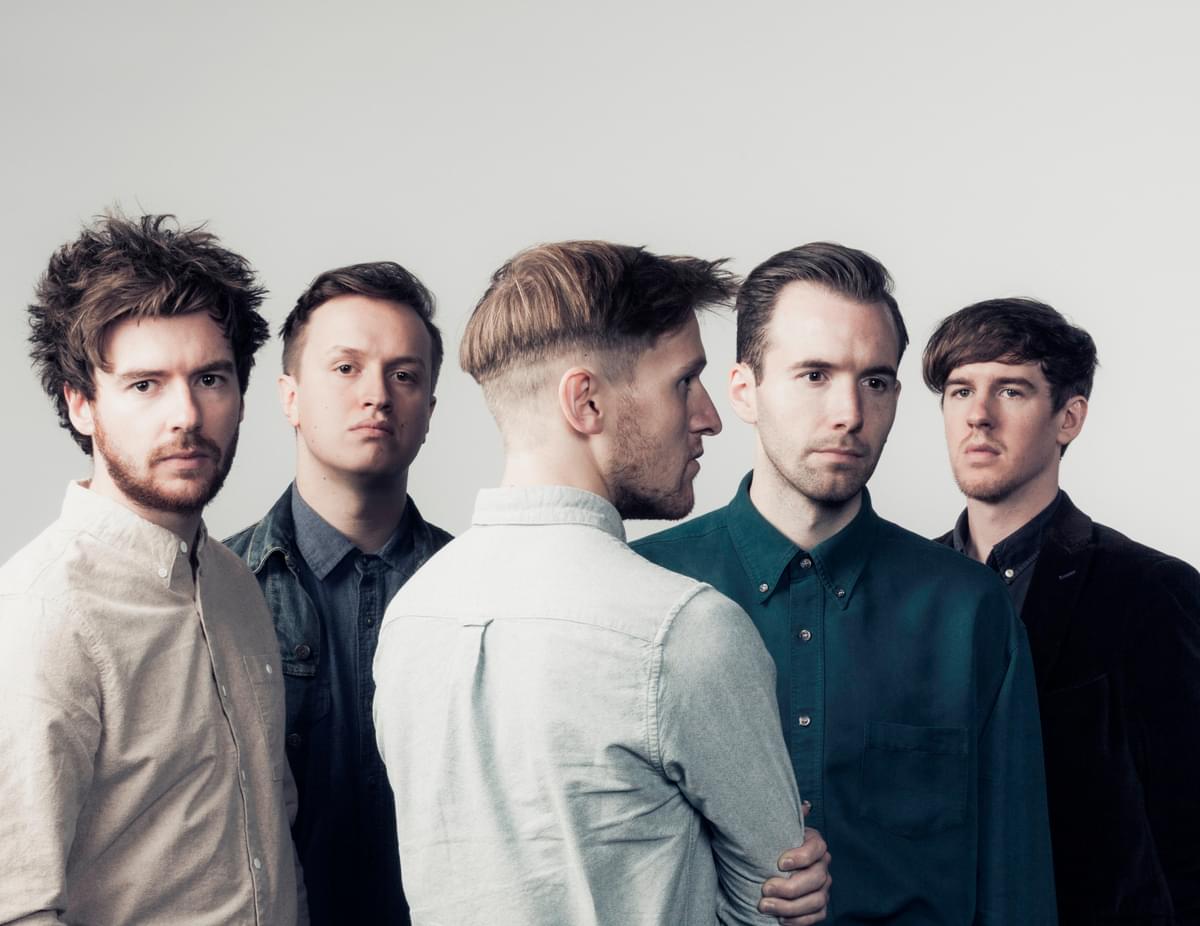 Dutch Uncles "Upsilon": Why I wrote a song about social media
20 April 2015, 15:00
The reason for writing a song about social media is that everyone has an internet presence now - even if they don't have one, such is the ratio of this culture. When you're trying to write songs about everyone's problems that don't feel immediately personal you really couldn't paint a broader first stroke than that. But that intention goes awry rather quickly and, as this piece proves, even discussing the nature of social media is nothing but personal.
In the Dutch Uncles song "Upsilon" I wrote about the first time I left Facebook. I had left Myspace before that a couple of times, because people kept hacking my account and drawing penises all over it that I didn't know how to erase. But on this occasion I felt discontented at my 'newsfeed' containing very little actual news from very few actual friends and it felt as if it was reflecting my own emptiness.
At first the lyrics reflect on the first flirtations of the conversational distance, that first dial up endorphin from an instant message, and how it's become a hopeful vessel for those who are young or physically distant enough to think that relationships can actually be forged as such. The lyrics then creep towards the relentless anxiety of keeping up appearances, or at the very least, being available for contact, which I then begin to see as an Upsilon (the Greek letter which is a symbol of the defining point in one's life, to take either the path of virtue or vice). The song suggests that this problem is created by the habit of being a 'watcher' on Facebook as opposed to a 'doer' (I still identify myself as a 'watcher' on it since I rejoined), where you fall into a cycle of constantly comparing everyone else's well maintained profile to your own barren and mal-tended internet self, which in turn manifests onto the real self.
I point to the self as the problem in the chorus, by telling myself repeatedly to hold my tongue about other people's proactively meaningless output, and accepting that the procrastination of it is, for now, saving me from having to get on with my own output in life. I accept that it's a good thing that I've just had too much of, and at the end of the song, I go on to limp in an exile of work, distraction and denial so that I may never have to make any conclusion as to whether or not I am better off.
Since rejoining Facebook (pretty much the day after I finished writing the song), it doesn't feel like much has changed. In fact, the problems I allude to have probably got worse, because all I've done is lost time, or a timeline at least (though it was minimal, it still had some quality drunk pics on it) and now I have to start from scratch, which ain't going to happen. And in regards to any emotional strength or growth I may have obtained in exile, it's right back to square one with that shit too: why be naïve about a person you want to be with at night when you can just cheat yourself out of natural sleep by having a quick flash of their profile to reassure yourself about how ineffectual your words would've been to them that day.
But the problem here is not social media, because it's too engrained in our society to be classified as such. It's just a fact now. Like legal highs and Serato DJ's, there's no going back, and to resist it is as futile as refusing to use plastic bags in a supermarket because everyone's just going to find out what kind of toilet paper you like to use. Any problems we have with it, we have with ourselves, and the only solace we can take from this fucked up situation is the satisfaction of knowing that no one can ever cheat it.
Even the smug fuckos who've never been curious about social media have to accept that they're missing out on it in their own agenda-less fashion. Although this only applies to certain generations. I wouldn't hate on any grandparents for having that sort of attitude.

Duncan Wallis is the frontman in Dutch Uncles. The band play Belfast Limelight 2 (24 April), Dublin Workman's Club (25 April), Live at Leeds (2 May), Live at Glasgow (3 May), Birmingham Institute (4 May), Brighton Great Escape (14 May), Liverpool Sound City (23 May), Cloudspotting Festival (24 July), Deershed Festival (25 July), Sheffield Tramlines (25 July) and Kendal Calling (1 August).
Get the Best Fit take on the week in music direct to your inbox every Friday