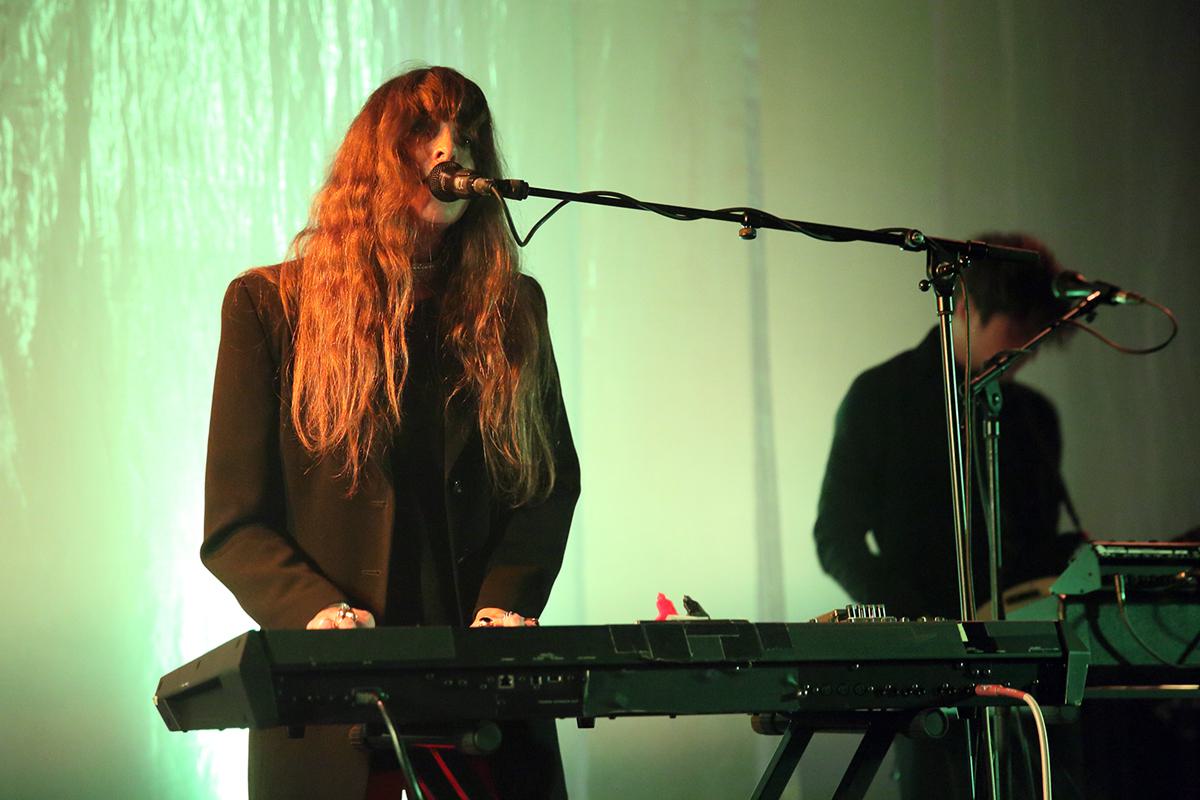 Delicate deviations: Beach House live in London
02 November 2015, 10:28
Beach House have scaled back their sound just in time for their highest profile London shows to date – two sold out nights at the Shepherds Bush Empire.
For fans gathered over the last five years or so by the colourful Teen Dream and the generous Bloom, this year's Depression Cherry and Thank Your Lucky Stars could mark a deflating shift in tone and texture. For anyone wanting a full evening of "10 Mile Stereo"'s, this might have felt long and featureless. Tonight (30th October) was for those who prefer Beach House with creaky floorboards and faded wallpaper.
On record, the retreat to their earlier, thinner, more melancholic sound is unequivocally welcome. As many have noted, as successfully as Beach House pulled off the bold colours of their crossover work, they ultimately work better on a smaller, more secretive scale. The return to woozy arpeggios, carousel waltzes and dark autumnal tones is a timely return to the Beach House of Devotion – arguably their finest iteration.
As such, the new material sits beautifully alongside an early rendition of "Gila", Alex Scally's slide guitar back to the fore, with new cuts like 'Space Song' providing the same twinge of painful nostalgia. But in the setting of a packed hall, the unfocussed, oozing quality of this sound can seem unsuited to the occasion from time to time. This feels especially true when the set is peppered with some of their larger canvas work like "Myth" and "Walk In The Park", casting their work in stark, bright lights before retreating to shadowy solitude.
Largely though, they do an admirable job of blending the contrasts between booming live drums and tiny drum machines. When we first heard "Spark", there was a lot of speculation about whether the post-rock guitar work signalled a change in direction for Beach House. In the end, it didn't really, and it still stands out as a bit of an anomaly on Depression Cherry. But all the same, new and subtler elements of noisy, chugging guitar help to bridge the gap between their two modes of performance, giving Beach House's sound the cohesion for which they're known and valued.
A great example of this is "One Thing", a standout from their most recent LP, with the spiky, one note pulse of guitar adding muscle to the texture while keeping the song in greyscale. It's a beautiful, sad and beguiling song, boasting one of Legrand's most haunting vocal takes – and just one highlight among a comprehensive set showcasing a deceptively varied output.