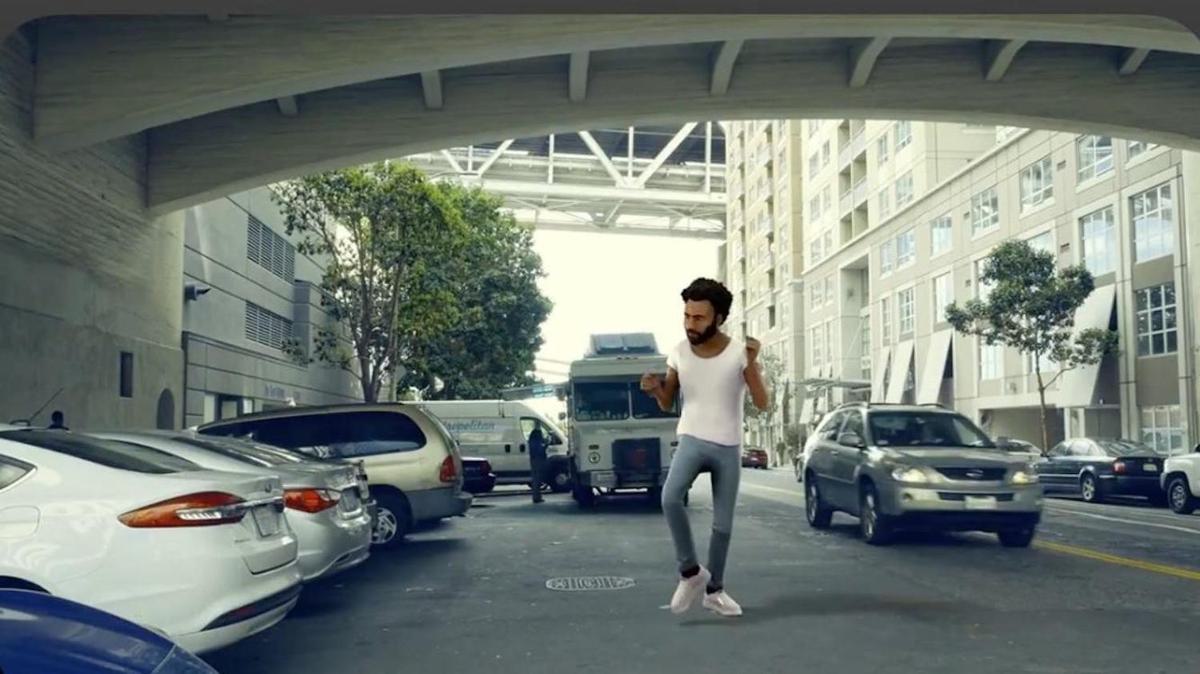 Childish Gambino is urgent and unforgettable, Live in London
26 March 2019, 13:09
"This is the last run of Childish Gambino shows," Glover reminds the O2 arena after opening with a thundering, epic new song entitled "Algorythm". It's easy to forget the fate that Donald Glover has placed on his Childish Gambino musical alter-ego, especially in the throes of 'the moment' he's experiencing since the sensation that was "This Is America" in 2018. "I want you to put your phones down. I want you to really feel this shit. We're going to church!"
Donald Glover has always been charismatic, whether performing as mild-mannered Earn in Atlanta or as alpha-male showman Childish Gambino, he knows how to put on a show.
Stading stripped to the waist, Childish Gambino brandishes a bushy beard with a few flecks of grey; his boyish features exchanged for elder statesman. Monday night's show possess a typically hard flame to stoke but, by the time "The Worst Guys" and "Worldstar" are given a run-through four songs in, the audience are well and truly ablaze calling back the verses in perfect sequence.
He taps into his triple-threat powers and plays with perception at several moments tonight; a camera follows him live backstage into the lower tier of the arena where he performs the gentle beginnings of "Stand Tall". He also takes this opportunity to introduce the band who are located in the pits just in front of the stage as if they were an orchestra soundtracking a play or an opera. This positioning pulls focus towards the performance and stage production which dazzles and beams with invention. Two towering panels dance into different formations in the background, at one point it displays Glover and a woman submerged in a water tank, at other points it rearranges into the shape of an open bible or sets the sizzling scene for "Feels Like Summer" with a landscape of smouldering palm trees.
The rapper returns to centre-stage to perform a run of tracks from "Awaken, My Love!" which are littered with fantastic flourishes of live instrumentation; the classic rock riff of "Boogieman" sends the audience into furore while the urgent funk of "Riot" allows Glover to let that Prince-esque scream rip. A brooding new song entitled "Human Sacrifice" suggests there's some exciting territory for Gambino up ahead on his last album; it's fit with a spidery electronic drum sequence and glorious bursts of choir vocals.
The main set is wrapped up with an extended version of "This Is America" which triggers the biggest response of the night; the iconic video is brought to life with the help of several back-up dancers adorned in school uniforms. Glover again uses a little camera trickery to ramp up the excitement ahead of his encore, the camera follows him again just below the stage where he's seen debating whether to go back out or not with his team; he reemerges once the screams and roars reach pandemonium.
Donald Glover is hailed as the most creatively versatile figure of our times for his escapades and successes in multiple avenues, but tonight shows he's even innovative and adaptable in the arenas he's conquered. Throughout the final movement of the set he ventures through the soft falsetto of "Sober" to the quickfire verses on "3005" with ease before reaching for hysteria in the finale of "Redbone". It's a pity that the curtains are coming down for Childish Gambino but if this truly is the end for him then he's bowing out in a spectacular, unforgettable fashion.
Childish Gambino concludes his European tour with a final date in Paris.