You've read about Iceland's remotest festival itself – and if you haven't, head to our Aldrei fór ég suður festival 2011 feature to have a look-see – but what about the music?
Aldrei's deliberate emphasis on Icelandic acts, and even artists just from the sparsely populated West Fjords region, means barely anybody on the 2011 line-up has made a whole lot of impact in the UK.
So it's only fair that we pluck out a handful of favourites from the 30-band bill. Read on, and judge for yourselves: there's a link to each band's Aldrei performance at the foot of each entry, thanks to the nice folk at inspiredbyiceland.com…
Mugison
We'd best kick off with the man without whom Aldrei probably wouldn't exist, at least in its current glorious form. Mugison (aka Örn Guðmundsson) has a killer app in the form of his multi-tentacled synth/sequencer/Teasmade (must be seen to be believed), and the resulting growling electro-blues soundbomb can be heard from space.
Sóley
Given half a chance, Morr Music-signed Sóley will carve herself a sizeable bolthole in the downbeat acoustica chalkface, managing effortlessly to silence the hitherto extremely rowdy warehouse with her understated tones.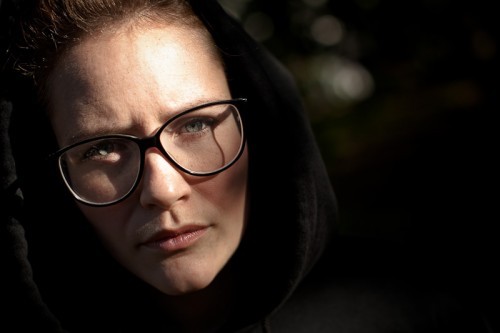 Kristin Hersh seems to be a touchstone, with Radiohead's ear for melancholy, and when the piano comes out, hearts leap to mouths as one. That the band might actually be named after the immortal Middle of the Road classic is but a cherry on top of an already tasty cake.
Páll Óskar
Now this is a surprise. Páll Óskar represented Iceland in the 1997 Eurovision Song Contest, belts out pulsating disco anthems, tiptoes through more introspective delights like 'Þú komst við hjartað í mér' (covered effectively by whimsy-drenched Icelandic folkies Hjaltalín a couple of years back), and his set features an Icelandic version of 'I Am What I Am'.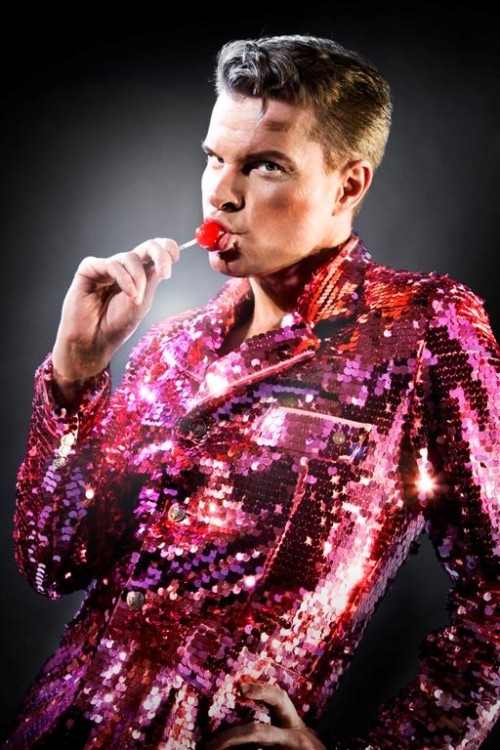 Páll makes Louie Spence look like Brian Blessed. He signed autographs for hours after his show. He is awesome.
Sammi Sam
Essentially an Icelandic Arkestra (Midnight Sun Ra, perhaps?), Sammi Sam are a driven collective of mainly brass instrumentalists peddling infectious-as-hell, funksome jazz.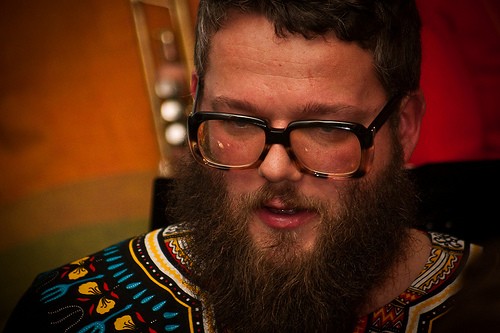 The more observant among you might notice a member of The Sugarcubes on bongos, but to be honest someone had to tell me that (no, it's not Björk or Einar).
PLX
Because yet another bloody acoustic guitar/ukulele/bassoon solo might cause some audience members to lynch their neighbour, PLX are here to spread the love with a set of pulsing, hoover noise-punctuated electrotech. Such sweet relief are they that we even shake half a leg, for a bit. She bobs, he weaves, they rap after a fashion, and all is well in the world.
Prins Póló
Yes, the singer seems to be wearing a cardboard Burger King crown, and yes, his dial would appear to be permanently set to WACKY!!!11, but Prins Póló's dronefolk betrays a deep love of mid-'90s lo-fi and proves hard to resist.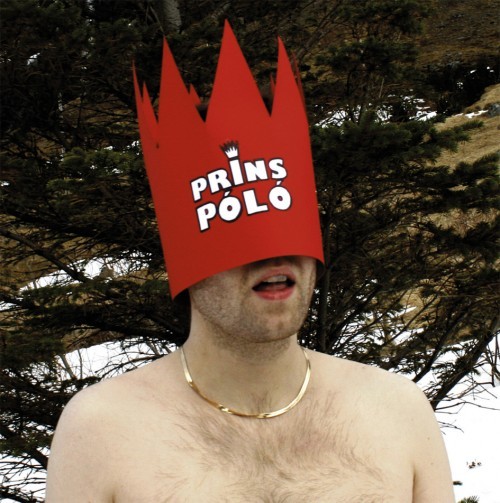 Named after an Icelandic chocolate bar – one without a legal department, presumably.
Yoda Remote
As befits the twilight hour – OK, it was about 11pm – Yoda Remote deliver a welcome slice of housey, breaksy electronica to the festival to wake everyone up a bit after all that folksiness.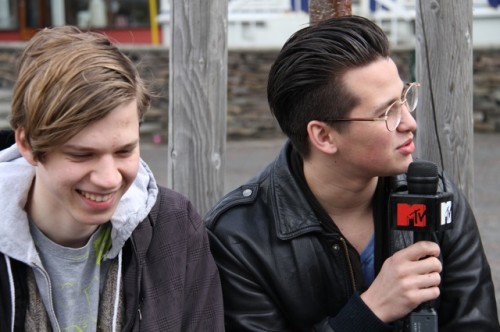 Dozens of dancing Icelandic jumpers in a moshpit? Oh go on then…
FM Belfast
Sadly the immensely fun, all-bouncing, all-chanting electro-pop party delivered by these Reykjavík kids isn't online either, so you'll just have to trust me when I say it was an absolute Aldrei highlight.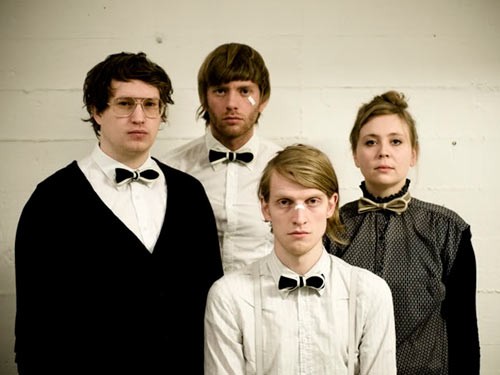 Their 2008 album How To Make Friends sounds a little tame three years on, but they kick ass live – with or without trousers on.
We salute you…
Mr Silla, aka Sigurlaug Gísladóttir from Múm, for her impressive harlequin one-piece; Lars Doppler's bassist, for pulling the weekend's most vomit-worthy sex faces while playing; Mugison's orchestra, Lúðrasveit T.Í, featuring people who look about 80 and some who are clearly 15 – truly impressive and rather moving; FM Belfast's pre-teen Bez, rumoured to be their keyboard player's niece, who dances onstage in perfect time for their entire show; Lára Rúnars, whose compelling, Jane Horrocks-does-Sandie-Shaw set at Ísafjörður bar Krusin the night before the festival offered further proof that our weird is Iceland's normal; the projector screen, showing pics festival-goers have texted in – people quickly realise they're going unmoderated, with morbidly surreal results (naked man crushed by television, corpse on street etc); and the massed kids, sitting on the lip of the stage throughout the weekend, passing cold judgement using the time-honoured hands-on-ears critique.