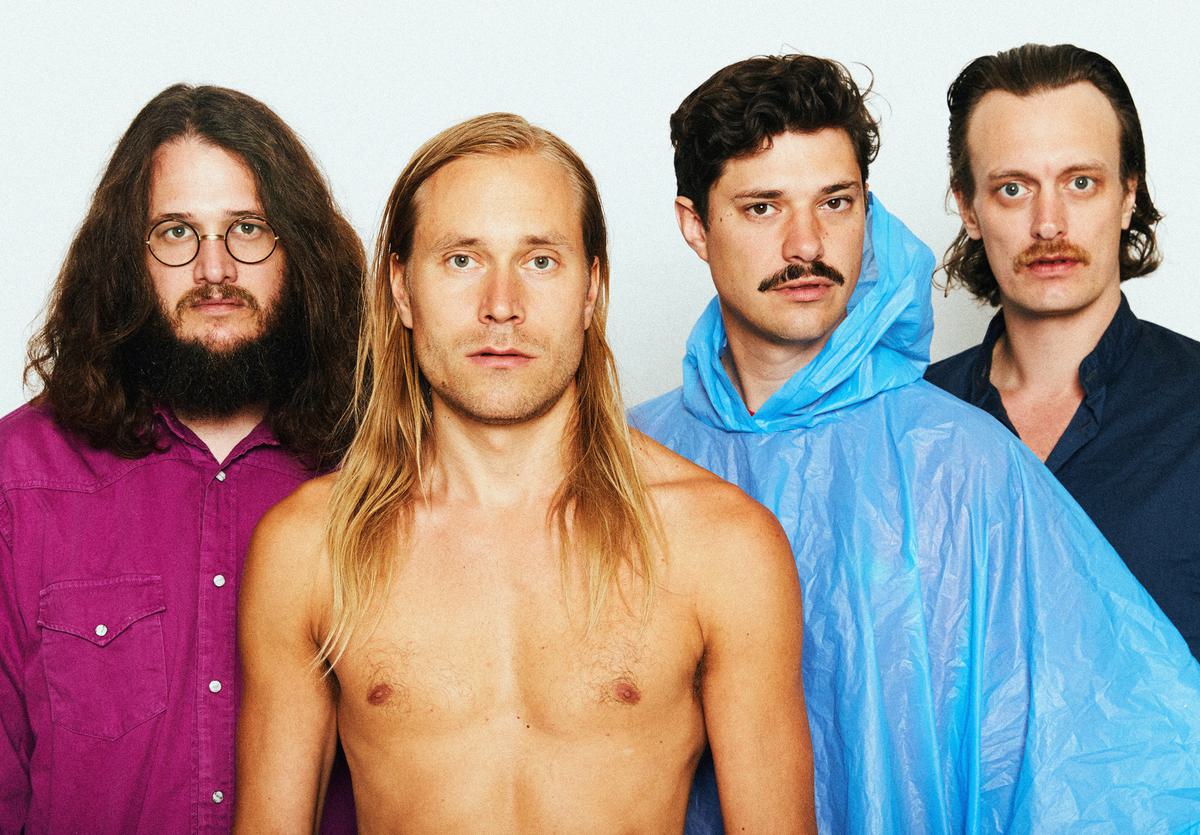 All Apologies: Rasmus Stolberg of Liima
25 November 2017, 00:30
Danish-Finnish quartet Liima (made up of Efterklang plus Tatu Rönkkö) recently released their brilliant second album 1982. Here, bassist and all-round good guy Rasmus Stolberg tackles our Q&A.
What's your present state of mind and being?
"My state of mind is OK. I feel content, but also weird. I have the flu. It comes in waves and right now I felt like taking a break from binge watching in the bed. I have had some coffee and started to answer my emails and then I came upon this interview. I'm maybe not in the ideal state to answer this, but maybe it will open new sides in me."
What's the most overrated virtue?
"I think most virtues are great. Hard to have anything against them. It is a question of balance of course. If you overdo modesty for example or have no flexibility towards your own integrity it can be really fucking annoying to hang out with you. So please don't. On the same line - if you are faking it, then please stop. Nothing worse than someone who know and understand the virtues, but doesn't feel it - fake modesty for example or fake compassion - the incinserity will be clear to everyone around you.
What one thing have you learnt from your parents?
What the most desirable quality you look for in romantic partner?
"Someone who can love and be loved and someone who can laugh."
What and where was the greatest meal you ever ate?
"First time I had dinner at Noma in Copenhagen. It was in 2012. I don't know how to describe what we ate. It was 20 courses. The reindeer tongue really stuck out, but what I remember the best is the feeling. It felt like art. An artform that was totally immersive and played on so many senses. It left me in a complete feeling of awe and inspiration. I wrote a letter next day to head-chef Rene Redzepi. To thank him. I have eaten there several times since, but nothing beats that first experience. It was like the opening to another dimension. Over the years I have also had the honor of helping them program the music in their bar via my engagement with The Lake Radio, my other band Efterklang made a sound installation for the bathrooms and Liima played one of our first shows ever at their MAD symposium in 2014. I really love that place and am excited to get to experience the new Noma that will open soon."

What's your most treasured possession?
"I am not really a gadget type and I rarely buy anything that isn't edible. My apartment in Copenhagen and my garden house in this allotment project in the suburbs are two possesions that I treasure highly. Because I feel at home there and simply because having a home together with people you love is great and something that everyone deserves to have."

What was the last dream you had about?
"I have very poor recollection of my dreams. They leave me very fast. I am blanking out right now. Sorry!"

What's the biggest lie on your Wikipedia page?
"I've never checked Liima on Wikipedia and now I realize that that the page on Liima is about the meaning of the Finnish word (glue). Maybe someone reading this would like to get a Liima wiki-page going?"

If you could say something to your 15-year-old self, what would it be?
"It's not embarrasing to tell someone that you like them. If you are into someone then tell them. Don't waste your time waiting for them to fall in love with you."
And finally, who would you most like to apologise to and why?
"I know this answer isn't very rock 'n' roll, but probably my parents. You asked earlier about virtues and I definitely could have (and still can) shown more gratitude and appreciation throughout the years. Having a kid myself made me realise how much have been given to me from my parents."