Sigur Rós record song for Game Of Thrones soundtrack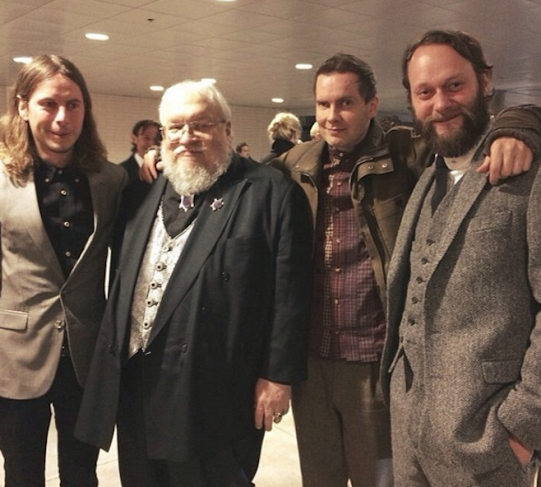 It was previously reported that Sigur Rós would make an appearance in the fourth season of Game Of Thrones, with it now confirmed that they'll feature on the soundtrack too.
The Icelandic band will cover "The Rains of Castamere", which was originally recorded by The National. You can listen to that version below, with a picture of Jonsi and co hanging out with Game Of Thrones author George R.R. Martin above.