Frank Ocean, Erykah Badu & Dave Matthews to feature on new Tyler The Creator LP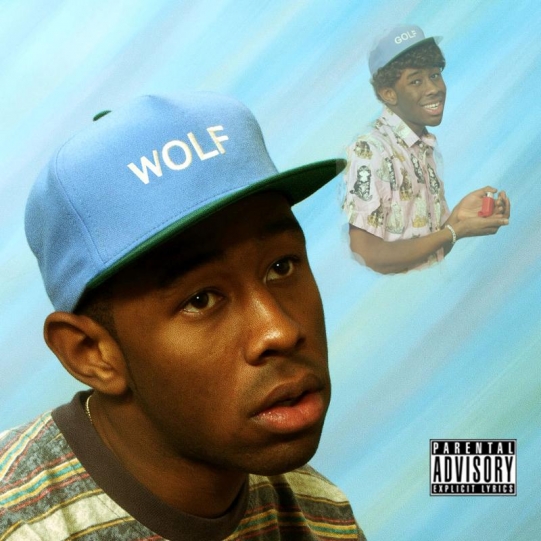 The tracklist to Odd Future head honcho Tyler The Creator's new record has leaked and displays an impressive list of expected and wholly unexpected names set to feature on it.
Among the usual names are OFWGKTA types Earl Sweatshirt and Hodgy Beats, as well as Frank Ocean. But the record, entitled Wolf, will also see the likes of alt-rock veteran Dave Matthews, soul icon Erykah Badu and Stereolab singer Laetitia Sadier guest star.
Wolf comes out on 2 April, with the full tracklisting reading as below:
1. Wolf
2. Jamba – Tyler, The Creator Featuring Hodgy Beats
3. Cowboy
4. Awkward
5. Domo23
6. Answer
7. Escape-Ism – Tyler, The Creator Featuring Frank Ocean / Matthews, Dave
8. 48
9. The Bridge Of Love
10. Bimmer – Tyler, The Creator Featuring Laetitia Sadier And Frank Ocean
11. Ifhy – Tyler, The Creator Featuring Pharrell
12. Pigs
13. Parking Lot – Tyler, The Creator Featuring Casey Veggies And Mike G
14. Rusty – Tyler, The Creator Featuring Domo Genesis And Earl Sweatshirt
15. Trashwang – Tyler, The Creator Featuring Na'kel, Jasper, Lucas, L-Boy, Taco, Left Brain, And Lee Spielman
16. Treehome95 – Tyler, The Creator Featuring Coco O And Erykah Badu
17. Tamale – Tyler, The Creator / Tallulah
18. Jornada