Broken Social Scene, Los Campesinos!, Feist & more to feature on Arts & Crafts compilation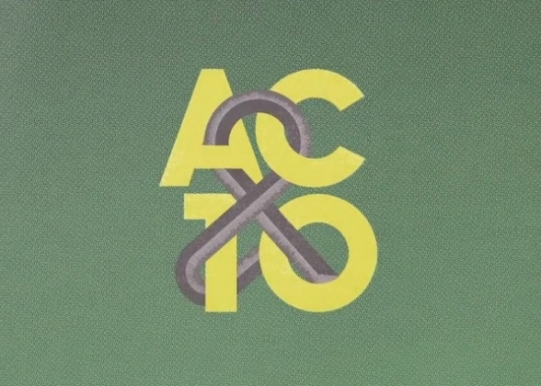 As we previously reported, Canadian indie label Arts & Crafts turn 10 years old this year and are celebrating it with a series of anniversary-marking events and releases.
One of these will be a retrospective compilation called Arts & Crafts: 2003-2013, featuring Broken Social Scene, Feist, Los Campesinos!, Stars, Timber Timbre, Dan Mangan, Cold Specks, Chilly Gonzales and more.
It'll be released on 16 April as a 4 vinyl collection or double CD set.
Check out the tracklisting below:
Disc 1:
1 Broken Social Scene: "7/4 (Shoreline)"
2 Stars: "Elevator Love Letter"
3 Zeus: "Are You Gonna Waste My Time?"
4 The Stills: "Being Here"
5 Feist: "Mushaboom"
6 Apostle Of Hustle: "Folkloric Feel"
7 Amy Millan: "Skinny Boy"
8 The Most Serene Republic: "Content Was Always My Favorite Colour"
9 Jason Collett: "I'll Bring the Sun"
10 New Buffalo: "Recovery"
11 Feist: "I Feel It All"
12 Timber Timbre: "Demon Host"
13 Dan Mangan: "Rows of Houses"
14 Stars: "Your Ex-Lover Is Dead"
15 Los Campesinos!: "You! Me! Dancing!"
16 Broken Social Scene: "Lover's Spit"
Disc 2:
1 Broken Social Scene: "Deathcock"
2 The Hidden Cameras: "Mind, Matter and Waste"
3 Amy Millan: "She Got By"
4 Apostle Of Hustle: "I Want a New Drug"
5 Cold Specks: "Grave Goods"
6 Ra Ra Riot: "Saccharin and the War"
7 Sally Seltmann: "You Don't Know Me Anymore"
8 Los Campesinos!: "Allez Les Blues"
9 Timber Timbre & Tasseomancy: "The Darkness of Things"
10 Feist & Constantines: "Islands in the Stream"
11 Stars: "Rollerskate"
12 The Dears: "Raise the Dead"
13 Brendan Canning: "Secretaries' Party"
14 Jason Collett: "False Cassandra"
15 Dan Mangan: "Faults"
16 Chilly Gonzales: "Tarantelle"
17 Kevin Drew: "Apology"
18 Snowblink: "Blue Moon"