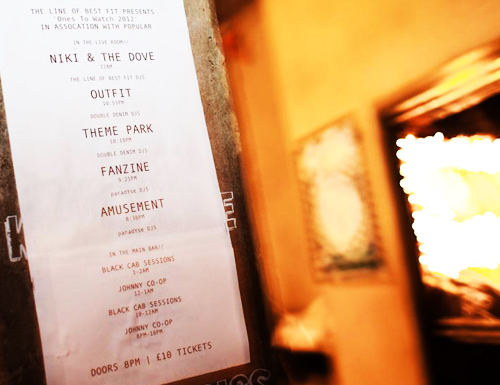 The Line of Best Fit is only made possible by all the amazing people involved in the site.
From our core editorial team to the hundreds of people who have written, photographed, sketched, designed, promoted and made tea for us over the last few years. We're proud to have had - and continued to retain in many cases - some of the best music writers and photographers from around the world.
News writers
We're currently looking for enthusiastic and committed contributors to help expand our coverage of daily news across the UK, US, Canada and Scandinavia. Do you want to be part of the Best Fit Family? Can you write compelling, timely, accurate copy about the kind of bands we cover? Get in touch with paul[AT]thelineofbestfit.com with a few examples of your writing.
Discovery writers
Discovery is our hand-curated new music section that gives a platform to the best emerging artists from around the world. Our writers are fervent music obsessives who know the difference between buzz and bullshit. If you think you have what it takes to join the discovery team, contact charlotte[AT]thelineofbestfit.com with a few examples of your writing along with the names of five artists from the last few months that you believe we'll still be listening to a year from now.
Live writers
We're currently on the look out for writers with a particular love of live shows to review both emerging and established acts as they tour the UK and beyond. Wherever you are based, get in touch with thomas[AT]thelineofbestfit.com if you find yourself at gigs more often than not and have what it takes to translate that experience into engaging copy.
Photographers
We're also looking for talented photographers around the UK, Europe, US and Canada. Send jason[AT]thelineofbestfit.com your five best images and links to other published work.