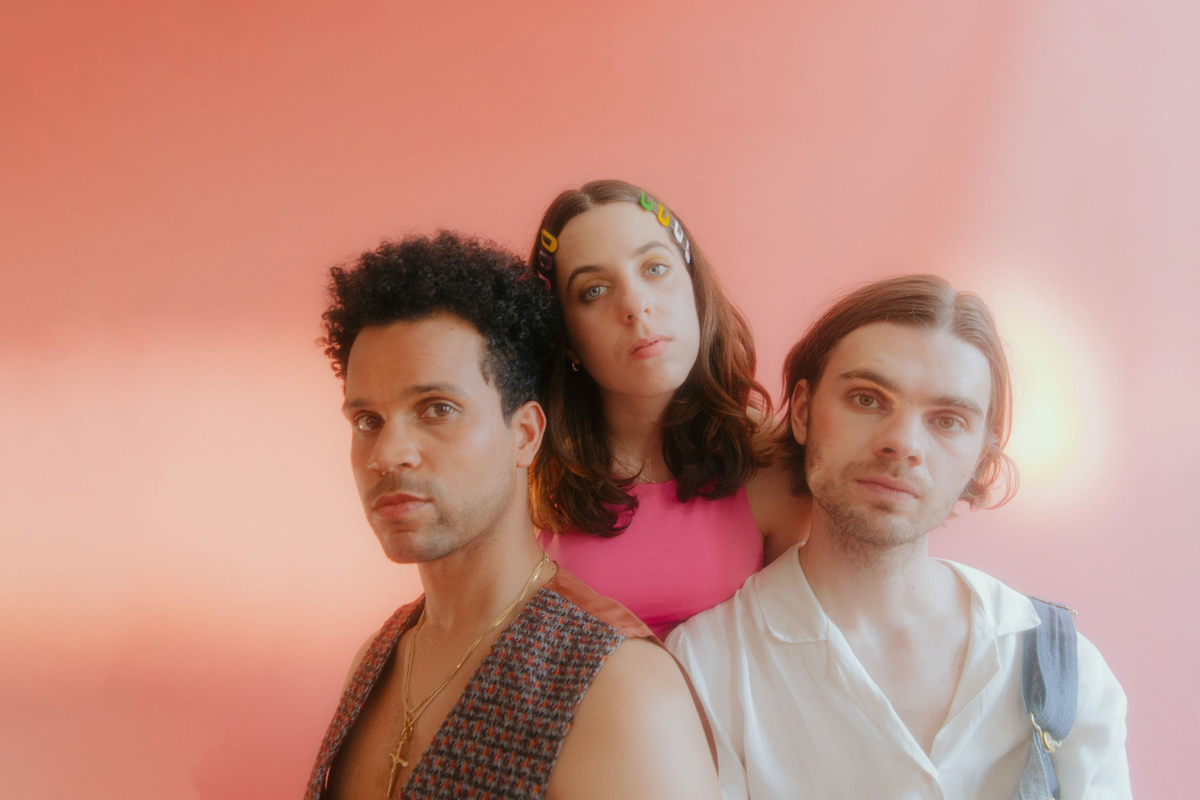 Sharktank sound bright and breezy on "Never Ever Ever"
With airy beats and warming harmonies, "Never Ever Ever" proves that Sharktank couldn't be further from the ruthless business reality show of the same name.
Vienna might not be known for its indie music, perhaps more so grand symphonies and operas on gilded stages, but Sharktank remain undeterred. In fact, they probably haven't even noticed. This is a band operating completely in their own lane. Each track sees the trio reaching across the palette and swirling the pigments to make something entirely new, with their latest single "Never Ever Ever" weaving twangy bass and conscious 90's rap lines into an ornate portrait of modern existence.
It's a spontaneity fortified into the foundations of the band who formed almost entirely by accident. Austrian rapper Mile found himself in a studio with local producer Marco Kleebauers back in early 2020 and a mixtape rooted in classic hip-hop and old-school sampling careened off the production line. It combined everything the pair loved, but Mile wasn't quite satisfied. Enter singer-songwriter Katrin Paucz from local indie-band Oehl, whose tender vocals saw fit to transport the sound into a new realm.
Since then, the three band members have met regularly – the result is songs that are intuitive, almost always on the spot, and with frank, brooding lyrics, are always snapshots and expressions of current emotional situations. Their debut single, "Washed Up", cemented that the newly formed trio were onto something special, with a sound that bulked up the lo-fi aesthetics of Khruangbin with some nifty boom-bap beats and Fugees-like rap lines.
""Never Ever Ever" is about standing up for yourself and not letting anybody tell you how to act, what to think and especially how to feel," the band shared on their latest. "Even if it's a person you're really close to, you shouldn't let them dictate those aspects of you. It's good to have your own thoughts and let yourself feel certain feelings and express or speak what's on your mind."
Sharktank were never expecting the sizeable audience they have built and that's precisely what makes their sound so gratifying. In a deeply contrived musical ecosystem, we have three masterly but completely contrasting musicians experimenting with sound and flow for fun. A delightfully simple but rare occurrence. Spurred on by spontaneity, the band have been immersed in the process of invention and reinvention ever since, championing eccentricity through each single they unleash.