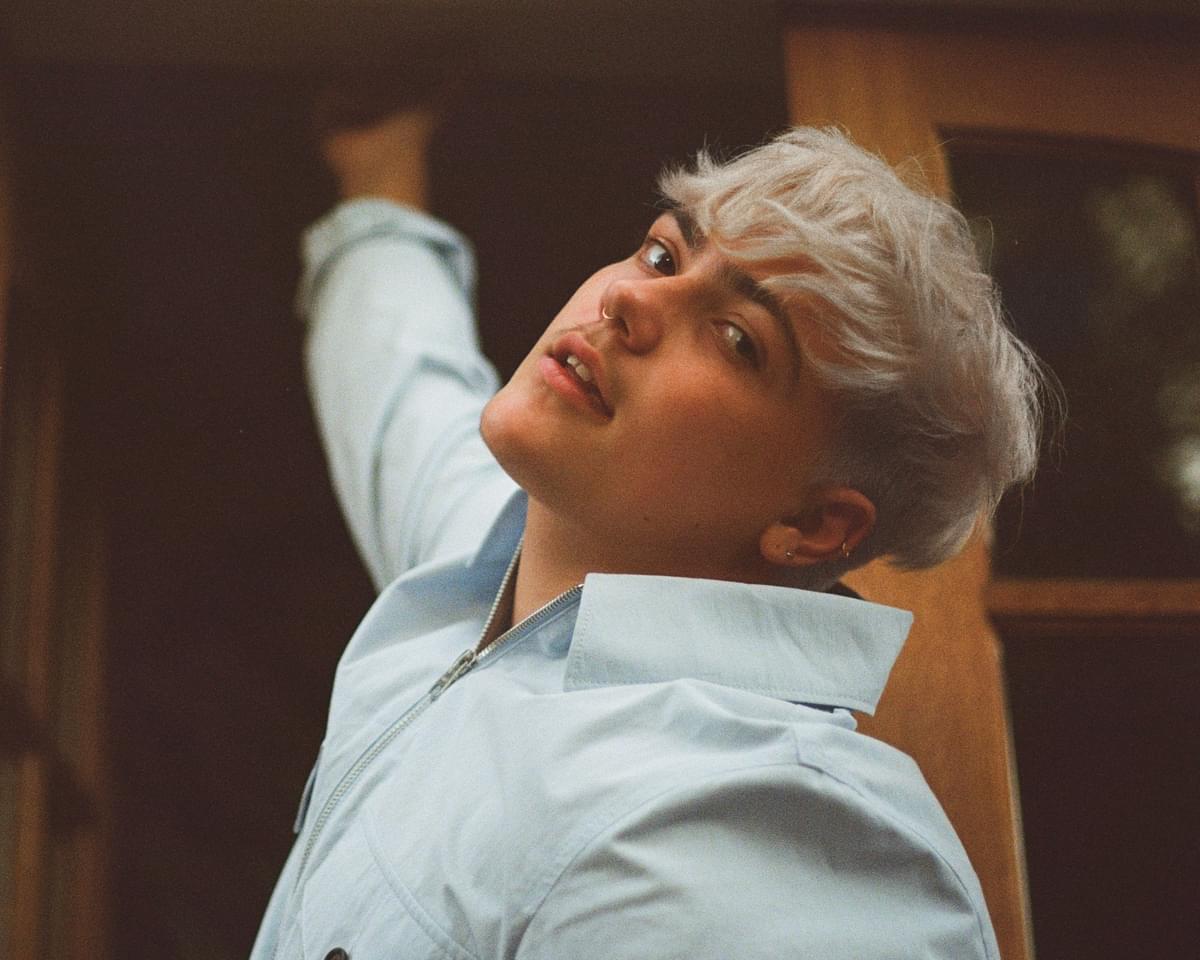 NOAH kills his anxieties through the addictive alt-pop of "Monster"
On the leading titular track from his debut EP, Monster, NOAH broods in a confident essence, with his confessional lyricism and layered production hinting to a world of hidden secrets to be travelled.
Self-taught, self-loved, self-started; rising singer-songwriter NOAH has ditched the substance of his younger influences, like Twenty One Pilots, and created a new sonic identity that he describes as if "The Weeknd, Billie Eilish, and Lorde had a three-way child, spat it out, then let it grow up in France." However, whilst we could sit here and compare his music to this influential threesome, NOAH is decidedly carving his own residency as a mainstay force in mainstream pop. Uniting mouth-watering beats with a hazily prismatic sound, his newly released EP hooks listeners into grooving through its future sounds.
The final single in its making, "Monster", is an empoweringly combative track, confronting and seeking to break the shackles of anxiety that NOAH faces as a trans man, and young adult. He explains, "I wrote "Monster" when I was going through a tough time, struggling with bad anxiety. I remember during the session that I was fighting off a panic attack, so I decided to write about it as it was happening to me. "Monster" is a representation of how I see my anxiety to be, and it was really cathartic to write. The lyrics poured out of me; it was probably the fastest song I've written."
The dreamily light production of "Monster" is a disarming testament to its message, rebuking internalised demons. On the track, NOAH continues to unravel a story that only he can share, charting a line from his adolescence into his adulthood, and traversing his struggles with mental health. This adds to the EP's motive, putting forward a powerful narrative and showcasing his unique experiences with unabashed reflexivity.
NOAH's confessional songwriting is the product of both the diary entries he penned aged thirteen, housing and hiding his deepest thoughts, as well as his present-day candid understandings of his "very complicated brain." Whilst vulnerably intricate, this level of self-reflection displays confidence at its finest. He admits, "sharing my story helps me because it makes me feel more normal, and it helps me remind myself that it's normal, and okay, to have these things going on."
With the sad-boy indie-pop elements laced throughout "Monster" continuing the favourable trajectory of NOAH's discography since his 2022 debut, "What The Other Boys Do", he continues to provide tales of struggle, secrets, and determination that will surely resonate with many. Pouring his past nineteen years within a four-track EP and its titular single, he showcases his talent, drive, and special individuality. The honest and raw debut project thus sees NOAH perfectly balanced between his own problems and the wider world, as he prepares for the next step.

Get the Best Fit take on the week in music direct to your inbox every Friday