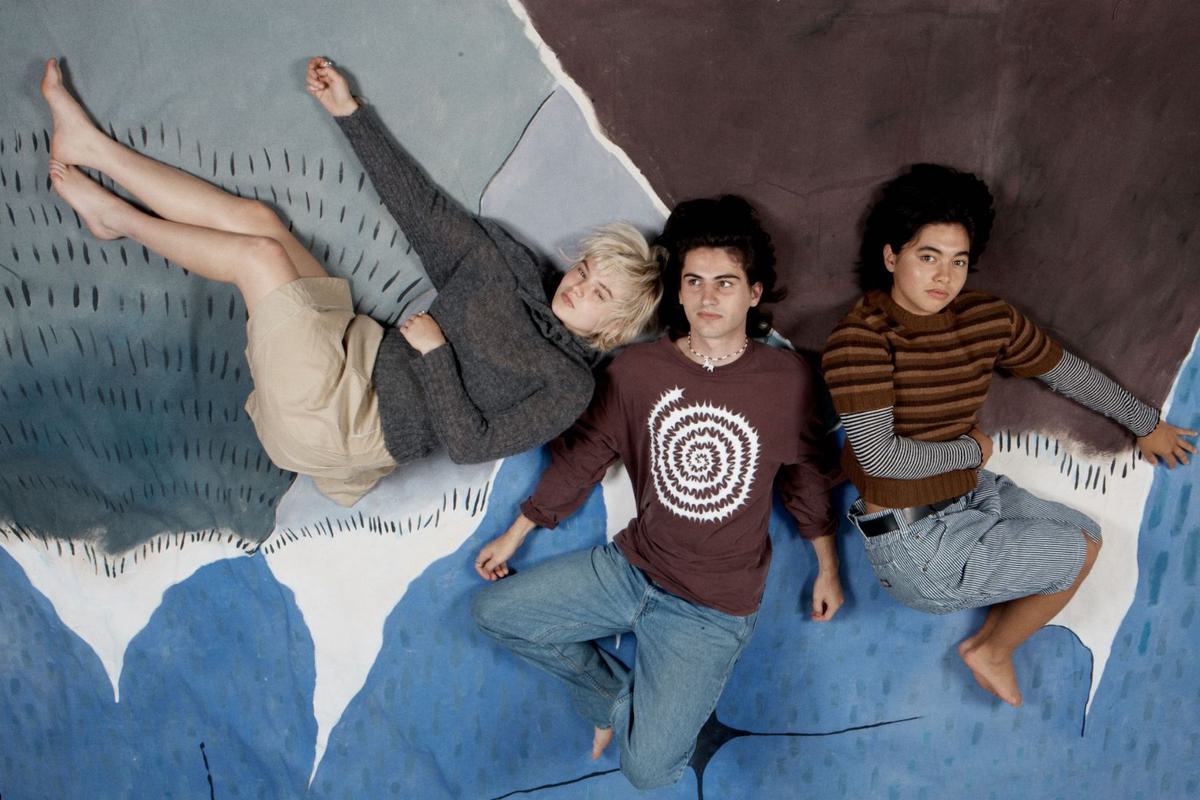 Mary In The Junkyard battle feelings of isolation on their inaugural release "Tuesday"
The rising London trio Mary In The Junkyard has been extolled for their exhilarating performances. Now that impression extends to their first track, "Tuesday", as they discuss the horrors of alienation.
Everyone hates Mondays. The gruelling adjustment from the freedom and jest of the weekend to the slog of responsibility and obligation of the work week brings a sense of discomfort and, in some cases, madness, before settling into the familiar routine. But what if the madness sticks around on Tuesday? What if the routine - the familiar - never becomes comfortable, and only madness remains? Such a dilemma is what London's new favourite alternative rock band, Mary In the Junkyard, explores in their debut single, "Tuesday."
Prior to their first-ever release, Mary In The Junkyard (which consists of guitarist and vocalist Clari Freeman-Taylor, bassist and viola player Saya Barbaglia, and drummer David Addison) had already developed a celebrated reputation on London's live circuit.Beyond the dozens of gigs at their stomping grounds of Brixton Windmill, they've performed at impressive festivals like Green Man in Wales and End of the Road in Wiltshire. They will also hit the stage Live At Leeds, Left Of The Dial in Rotterdam, Holland, and in Corsica Studios in London in the coming weeks.
Serendipitously, this foray into new territory is a succinct representation of what the band captures on "Tuesday": "I wrote 'Tuesday' when I was first experiencing life in a city and was feeling very small. It's so easy to be swept along with the bustle and noise and feel like a worker ant amidst thousands of others. I wanted to write about my yearning for chaos and realness - we all have wildness within us that we might be suppressing and we shouldn't feel like aliens because of it," Freeman-Taylor explains about the release.

Despite beginning with a dismal yet intentional picking pattern alongside subtle, airy, croons from Freeman-Taylor, she initially expresses optimism about her unfamiliar surroundings, hoping to find something new and fulfilling. The croons then expand as she embraces this feeling, singing: "I feel like an alien here/breathing from a separate hole/close my eyes and see myself/high above the city." This is Monday.
But then comes Tuesday, and the optimism begins to fade. She realises the embracement may have been a mistake. The full band comes in with aimless ascending riffs. She's not used to it. Downward-facing drums bring her from high above the city down to the ground where nothing makes sense.And almost immediately, with acute precision, all the instruments up their motion without upping the tempo. Syncopated drums match the discombobulated guitar as a dissonant squeal reverberates in the background: "I haven't gotten used to it yet. Life on Earth as I know it."
As the song progresses, the acceptance comes: "I'm always waiting for it/something borrowed something blue but/I am that something blue." She will never belong. Tuesday will never end, and she is pissed. So much so that the band erupts with titanic force, implementing heavy distortion and clashing cymbals under the hapless vocals. And yet there is still room for more when the instrumental break creates a sonic image of every band member engaging in battle with their instruments as much as they are playing together. Even as the song fades out muted guitar plucks and feeble, wistful hums make it clear the madness will continue without an end.