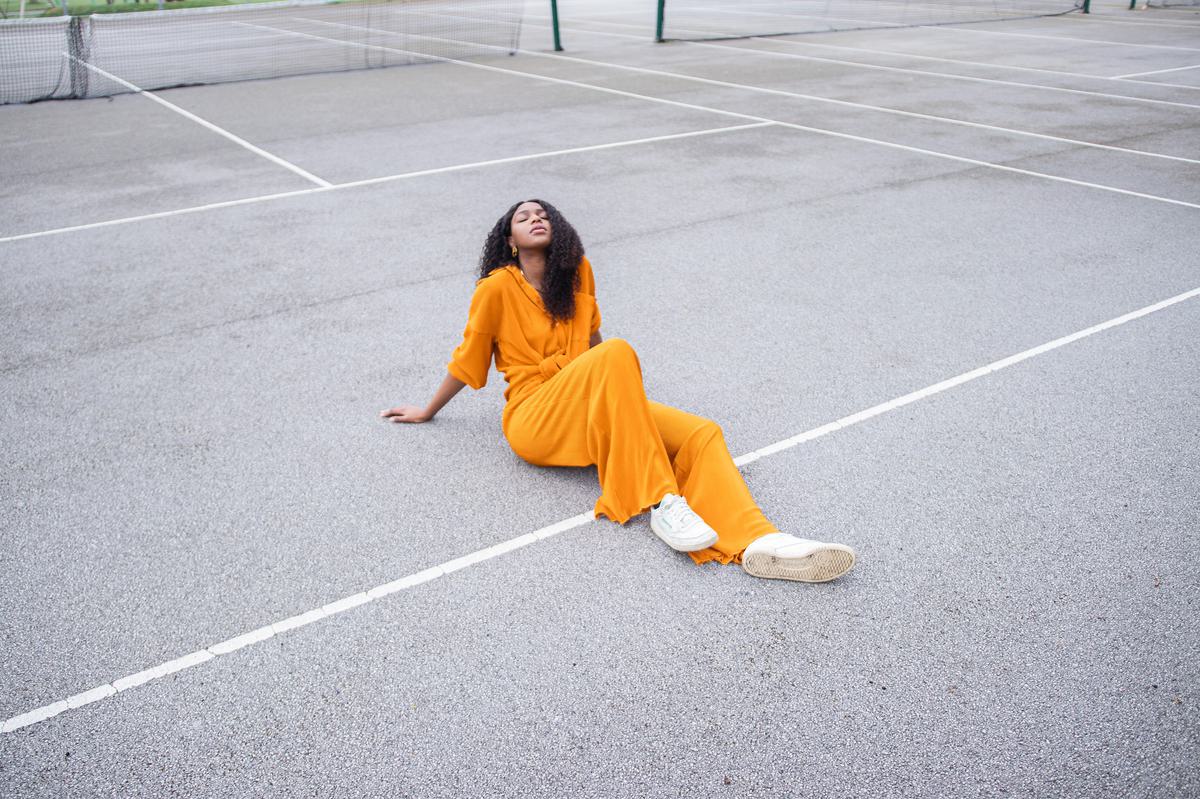 Joy Mumford embraces change with grace on "Spilt Milk"
The latest offering from singer, songwriter, and producer Joy Mumford evokes calm with every beat, and every line.
Using her cross-disciplinary skills, Joy Mumford explores making peace with being in transitory states, going with the flow and reminding herself to keep moving forwards. She doesn't idealise the drifting - more so, she paints it as a necessary adventure. "I'm gonna go where the good times grow," she murmurs in the chorus, after grounding us in confessional lines like "I'd rather be stable, but if you won't grow, honey I gotta go."
Her story is told through soft pop production, delicate synths and groovy basslines - despite the existential questions Joy is wondering about, she certainly manifests relaxation in her sound. "Spilt Milk" joins a discography of similarly breezy RnB cuts, each one combining woozy elements with moments of precision - her first music of 2023, it certainly sets her up on a sunny, hopeful note for what's to come.
Joy explains her writing process behind the song, "I wrote and produced Spilt Milk during a challenging time in my life, when I was learning to make peace with the fact that it's okay to let go of things, people and places that drain me, rather than trying to fix or control everything. I was trying to liberate myself from a difficult situation, whilst simultaneously learning to sit and accept the uncomfortable emotions I was feeling by doing so."
"I have a tendency to rush out of feeling difficult emotions, and so making music has always been my way of connecting back to myself, and processing the great and not-so-great things happening around me," she continues. "No matter how difficult it can be, I like to believe that when we let go of certain things, it's to make room for something better and brighter ahead - and I really wanted Spilt Milk to reflect that!"