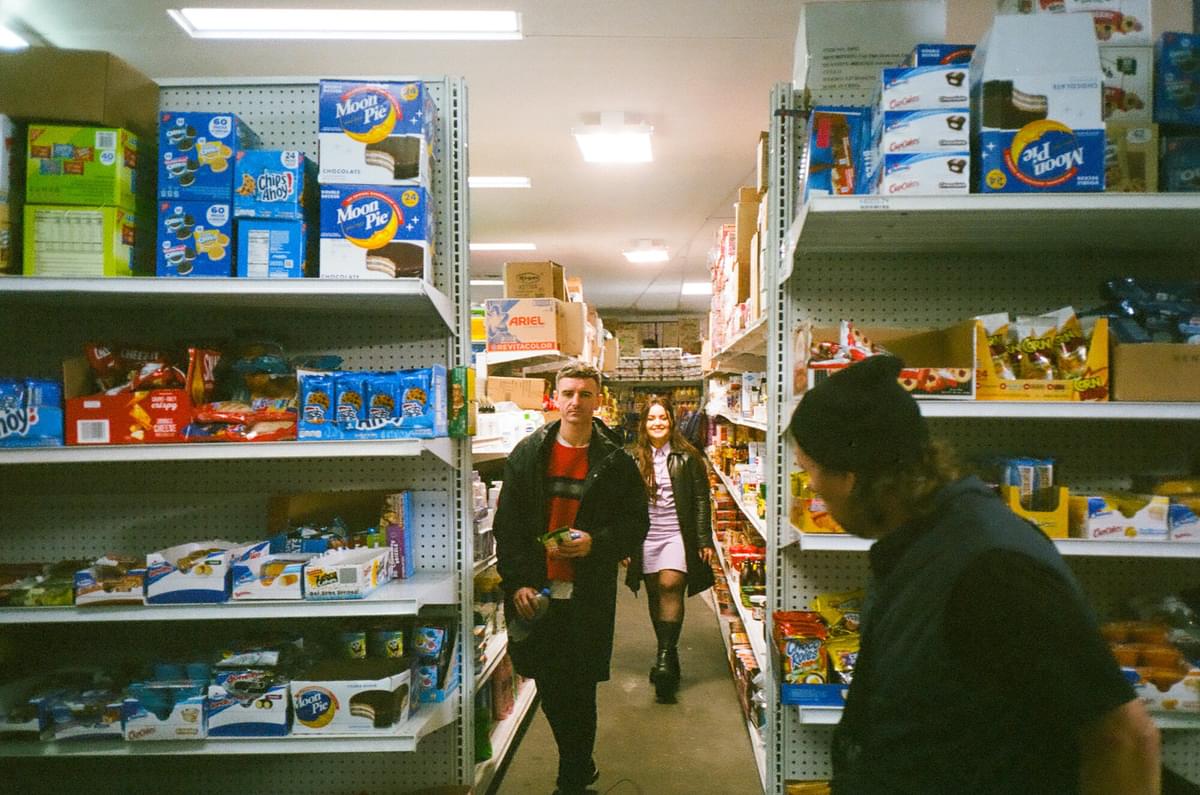 crushed return with an otherworldly reflection in "coil"
The second offering from LA duo crushed is a serene ode to the past with a clear focus on pushing its sound forwards.
Replete with fuzzy raw audio snippets, incandescent synth layers, guitar lines subtly laden with emotion and perfectly understated melodies, crushed have taken the nostalgia rulebook to the end of the earth. The LA duo, comprising of Temple of Angels's Bre Morell and Weekend's Shaun Durkan, have a wealth of atmospheric talent to draw on from the expansive world of all that's dreamy, from the gleaming mesosphere to the grittier but glittering foundations. The sweet spot between the two finds itself transcending both.
Given their background, it's no surprise that crushed sounds super polished, but more than feeling polished, they feel poised with this project. The inflexions of both Morell and Durkan's separate work are less obvious than they are just familiar features of gorgeous dream-pop, for which "coil" writes and refreshes the blueprint. For every hazy, flickering sound there's a distinctly twangy guitar or piercing trap beat. crushed's skill is in making the intricate and the sharply modern, sound ethereal.
Last year's "waterlily" arrived out of the blue with the immediate, intimate familiarity of a song rediscovered on a mixtape from 15 years ago, but it launched the hype around crushed very much into the present day. "coil", as well as following up crushed's previous outing with another reminder of their musical and emotional mastery, is building it further with the news of extra life, the duo's debut EP set for release next month. Anticipation is so high that cassette pre-orders have already sold out, and had prior to the EP being announced.
"coil" is about the mixed feelings caused by reflecting on a toxic relationship, and wondering if you've truly done enough work and are ready to leave it all behind," comments vocalist Shaun. "Nostalgia is dangerous, and can make even a really damaging and painful period of life seem beautiful and appealing."
"We wrote coil May 2022, right around the time I had hit 2 years of sobriety. To me personally, it's about my relationship with drugs and how the highs and lows of active addiction permanently change how you see the world around you. It's about wondering if you can untether yourself from those skewed memories, see active addiction for what it truly was, and move forward. I think all good love songs can be read as drug songs and vice versa."
Get the Best Fit take on the week in music direct to your inbox every Friday