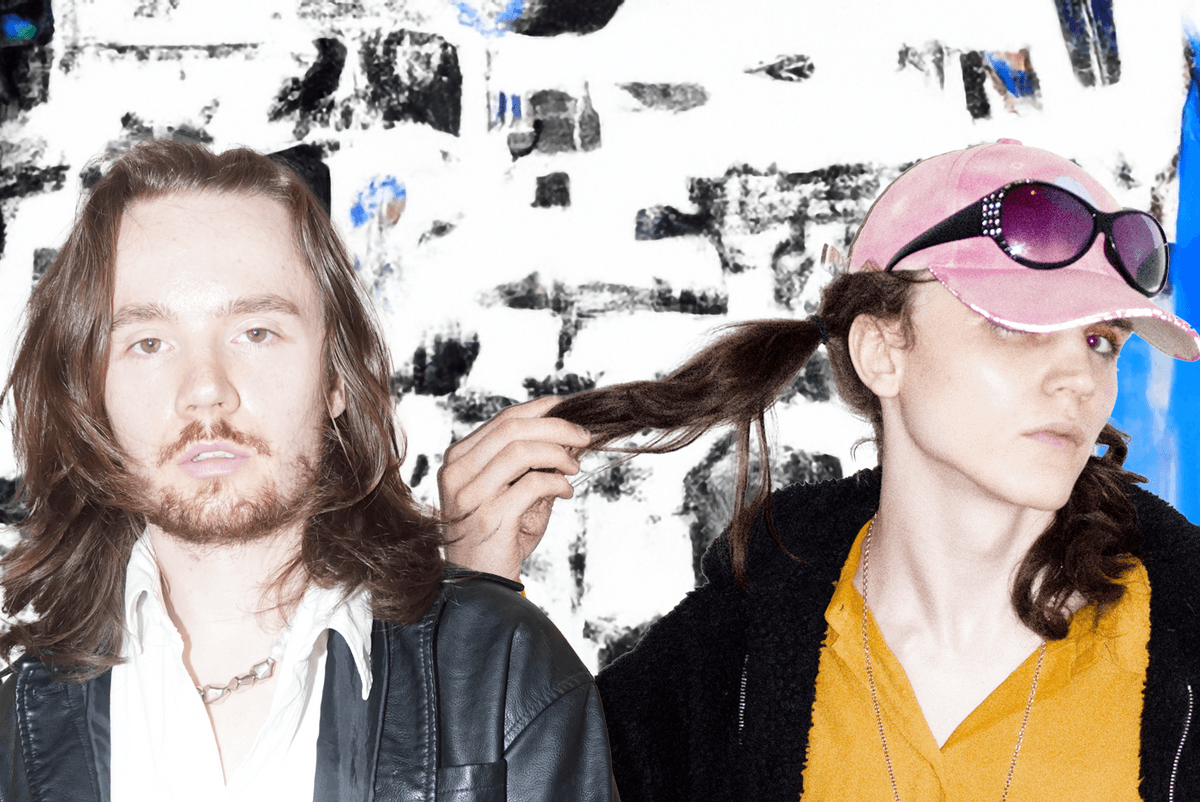 CROOK and fijitrip dream of becoming an "ANTI-AMERICAN POPSTAR"
CROOK and fijitrip tear down teenage dreams on "ANTI-AMERICAN POPSTAR", a hyperpop dissection of stardom and pop culture to follow up previous single "BUCKLE UP".
From the shores of Ireland where songwriter and producer CROOK is based, and Berlin, the home to hyperpop sensation fijitrip, is a blend of the best bubblegum sounds with an incisive look into the American pop world. "ANTI-AMERICAN POPSTAR" is both a critique of the American music industry dictating the currents of global pop culture and a homage to its best bits.
Packed with ultra-bubbly 2000s synths and bright hooks, "ANTI-AMERICAN POPSTAR" is soaked in the Hollywood sun, celebrating the catchy brilliance of good pop music. Yet, the characteristic hyperpop glitchiness, distorted urgency of the beat and CROOK's delivery, takes elements of pop's golden age and flings them into the technological future.
"This song started with the hook and I just needed to build the song from there," Crooks explains. "The US is such a force in all of our lives, pretty much wherever we live, whether we like it or not. It felt necessary to make something that poked at that a bit, while also delivering something which - on the surface - feels just as sugary as classic American pop, but which accelerates and contorts it into something which demonstrates there are sooo many other ways to be a popstar."
"I open my part of the song with ''I'm flying overseas, dangerous yeah I think it is'' which I think explains the headspace I was in at the time," fijitrip adds. "My thoughts about the US have changed a lot since I was younger. I used to romanticize it, just like many European kids do. Now that I'm older and I see what's going on, it just seems like a dangerous place."
"CROOK and I talked about feeling different in the art world," they continue, "and just by not being American, you already feel really different. I think there is beauty in not being an American artist, to be someone who makes non-traditional pop music. Anti-American, to me, feels like not being super large in the music scene, it feels like something smaller, less corporate maybe. You don't feel like you're being forced to be as "clean" as new American pop acts, there is more room to be different."
Get the Best Fit take on the week in music direct to your inbox every Friday