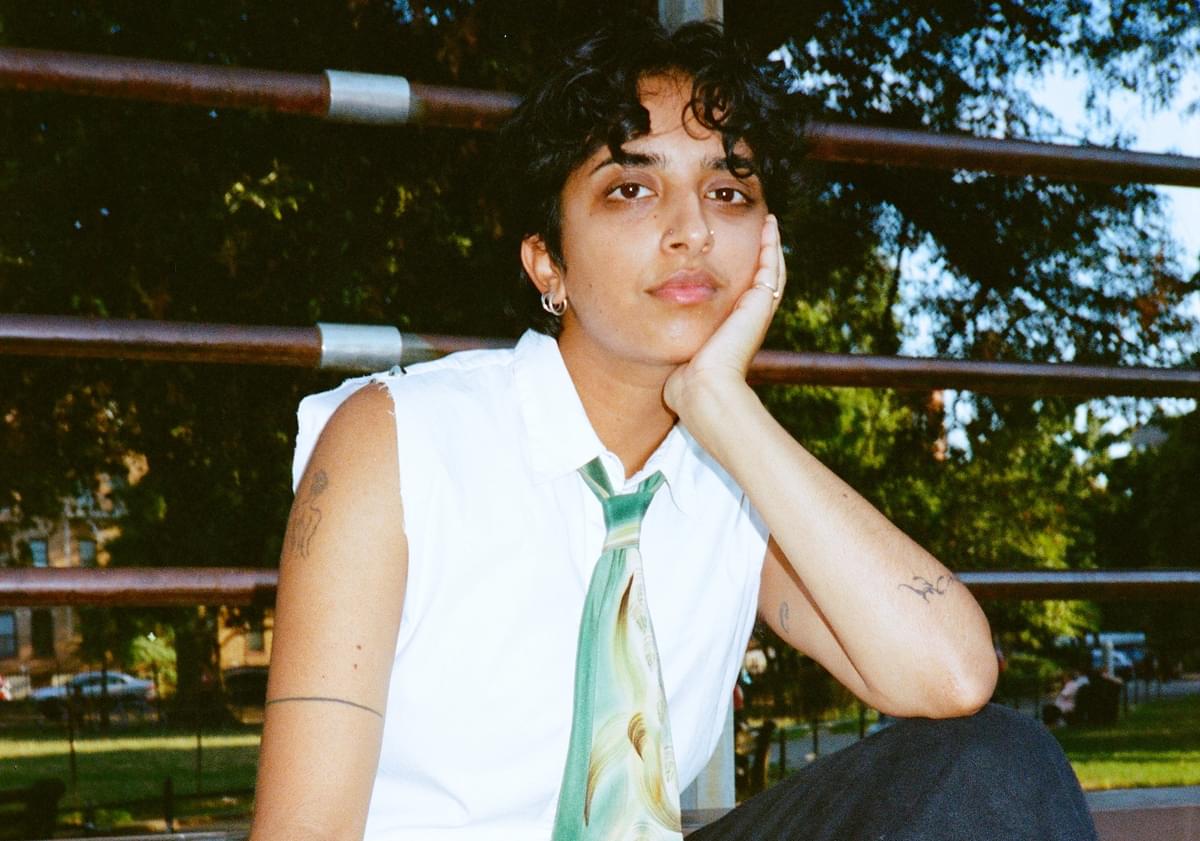 Blue Mena rejects conformity and confinement in their debut single "Knocked Out"
Brooklyn-based multifaceted creative Mena Sachdev reintroduces themself as Blue Mena on their latest solo project "Knocked Out", an embracing ode to the beautiful authenticity of queerness.
Already a vastly talented multi-instrumentalist, DJ, and independent artist, Sachdev's launch as Blue Mena marks the start of their career as a soloist, fuelled by the pure soul and spirit of rejecting traditional conventionalities. As a nonbinary musician, Blue Mena lives a life organically for and as themself, beyond the illusory social constructs of gender. Their music celebrates this lifestyle in the uniqueness of its sound and message, artistically depicting the complexities and pleasures of the modern queer experience.
"Knocked Out" is a track saturated with indie-pop flair. Accelerated by distorted guitar-led instrumentation, it reimagines contemporary stylings of the genre. Although taking much influence from the psychedelic rock of Fleetwood Mac, and the intrinsic essence of the 70s, Blue Mena warps these colourful sounds to craft their own distinctly modern blend. This delivers an 'art-pop' feel; pop-orientated but with an experimental and artistic edge that aligns with the mystic, dystopian soundscape of the art-pop queen, Kate Bush.
Blue Mena recently shared on social media that the single is inspired by an eclectic, visceral range of visual and audible art forms. The song "Orlando" by Blood Orange, candlelight, Solange, wide bodies of water, and piercing rays of natural light are all said to have creatively played a part in the making of "Knocked Out", finding vast beauty in everyday phenomena.
Further momentous to Blue Mena are bold queer narratives in music, with "Knocked Out" an exploration and embracement of their identity; an ode to living out your truth in your 20s, rather than trapping yourself in the evils of unauthenticity. Therefore, identity and gender expression heavily inspire their personal art form, both visually and in essence of their sound and words. The opening line to the track – "nothing that I hate more than when you're trapped in" - communicates the liberation that comes with feeling unrestrained and free to express yourself as you are.
"I wanted to make something really feel good and groovy and ended up with a trans joy song about figuring out my gender and rejecting what was expected of me," Blue Mena explains. "We took that and ran with it for the video - a dystopian, queer distortion of mid-century Americana tropes showing how freaky it can be to conform."
Directed by Clare Severinghaus and Madeleine Olson, Blue Mena has delivered some knock-out visuals alongside the release of "Knocked Out". The accompanying music video has a distinctive retro feel to it, showcasing modern mid-century interior design and a killer power suit aesthetic. Although beautifully thought-provoking, it is somewhat unsettling in the characters' unusual behaviours and the fierce eye contact they hold throughout. This ominous energy is intriguing, subtly displaying the isolation often felt within the queer experience, as well as its countervailing sense of companionship.
As a debut, "Knocked Out" marks just the start for Blue Mena's promising production of 'trans joy' music, with more delights said to be on the way.
Get the Best Fit take on the week in music direct to your inbox every Friday