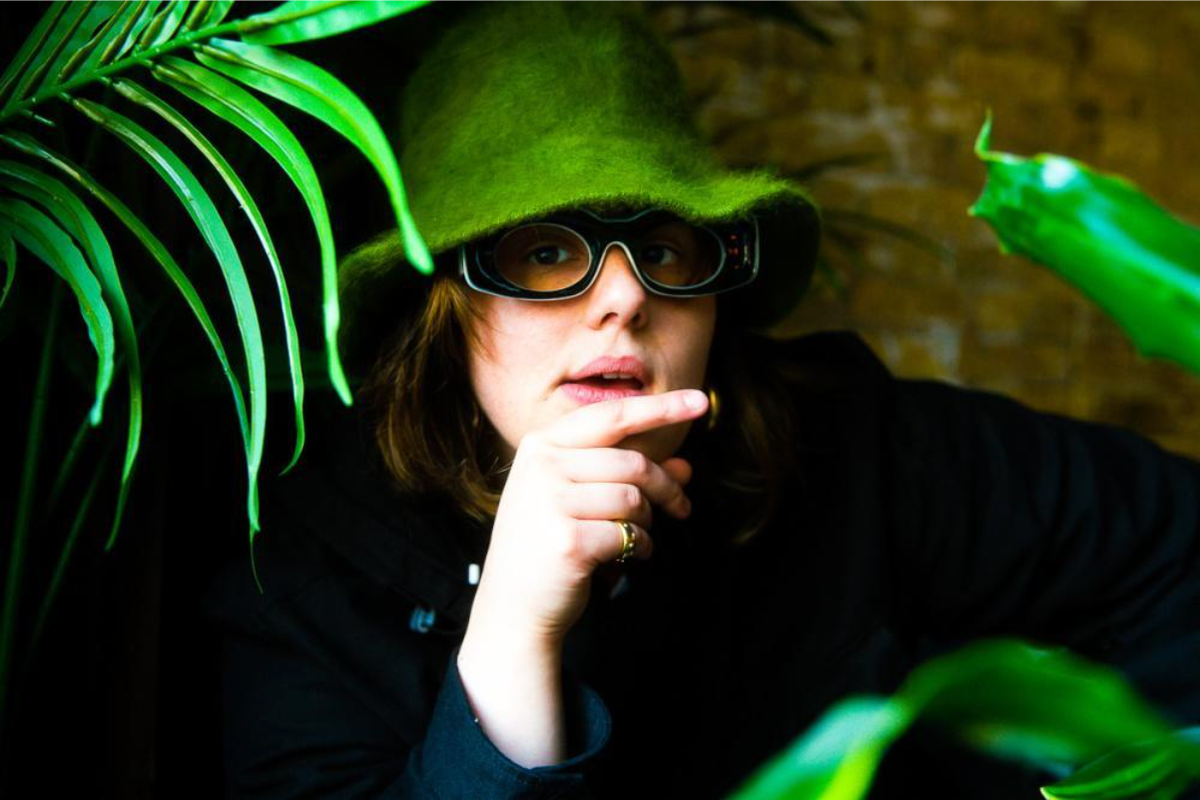 Belot's "V.I.P" fizzes with the glitz of champagne pop stardom
Self-proclaimed pop fanatic Belot is back melding synths and technicolour into rapturously pleasing soda-can song; latest track "V.I.P" is all about projecting success, and strutting through life at its most glamorous.
Hailing from North London, Belot was surrounded by the music that her mum played around the house as a child - the likes of Stevie Wonder, Ray Charles, and The Beach Boys. By aged 8 she was on the guitar; four years later she was editing her own self-produced tracks via Logic. It was at 14 that she fully discovered her infatuation for pop whilst studying at The Brit School, and she hasn't looked back since.
Delivering quirky, full-bodied, and exuberant music with all the gift-wrapping has since become Belot's mission statement, with her artistic character now inseparable from the pop-art she has created. Fusing technicolour with buoyant beats, she's channeled the vision into her own labelled brand of "awkward pop."
"I love pop. Always have! And I'm not afraid to say it," she exclaims. "I think for me, a pop song is something that is going to be so catchy it hurts. I'm going to wake up in the middle of the night and it'll still be stuck in my head." With two previous EPs - Electric Blue (2020) and Harmless Fun (2022) - and now on the precipice of a third set for release this Autumn, it is clear that Belot won't rest whilst there's still pure pop to be made. Latest track "V.I.P" is another stamp in her now highly-decorated sticker book.
Embodying a diva-esque, flashy persona on the track that matches its bouncing car-hood production, Belot sings "rolling into V.I.P / rain drops of champagne for free / chains on baby, can't you see / everyone's all over me" with a wink. Describing its creation, she explains "I can honestly say "V.I.P" was a song I never expected to write. It was a classic case of making the music before writing the lyrics. I have to make it clear that this song is totally conceptual at least for the moment, rain drops of champagne are still very much their full and extortionate price."

"My co-writer and I had started playing around with this sort of groove, at first it started off being a bit of silliness, but we kept going and eventually we were like... we HAVE to use this," she continues. "It sort of had this nostalgic energy, we both grew up listening to Eminem, Dr Dre, and 50 Cent and we were all about it (it goes without saying we have absolutely nothing on any of those artists but we can try.) We both sort of knew what a beat like this demanded from a song and so we went in, full force. This song is about glitz, glamour, success, redemption. It just had to be. The story of becoming the biggest artist one could be."
With her deliciously tongue-in-cheek writing and a glitter-tinted perspective of the world, Belot is able to masterfully brighten the mundane realities of life with vim, glitz, and catchy pop choruses. Bursting at the seams with new tracks and melodies, it looks like her artistic well will forever be overflowing with an infectious infatuation for making music, and a proviso to maintain pop's integral "popness".