-
I Wear* Experiment at Kino Sõprus. Photograph by Aron Urb
Now in its sixth year, Estonia's Tallinn Music Week (TMW) remains the Baltic's premier festival. Showcasing over 200 acts from all over the world, the three day conferences/live music affair opens the door to the region's impressive scene, a scene which is often perhaps unfairly over-shadowed by its Scandinavian counterpart.
Known for its forward-thinking attitude – the city is the home of communication giant Skype – and remarkably in-tact Old Town, Tallinn itself is a brilliant home for the festival: the majority of its wonderfully eclectic venues are a short distance apart, locals – including Estonian President Toomas Hendrik Ilves, who's speech opens TMW - are passionate about expanding the reach of Baltic music, and indeed Tallinn in general, creating a tangible atmosphere of pride.
And rightly so, alongside the countries most successful export Ewert And The Two Dragons, Estonian music deserves to be taken seriously. Iiris, who made a real impression at TMW last year, is churning-out electro-pop with the potential to give genre pace-setters like Icona Pop and MØ a real run for their money. On top of such acts with a knack for catchy, radio-friendly creations, traditional local music is given a deserving stage and serves as an important part of the huge range of genres on show.
Following an active press conference from Pussy Riot, discussing their inspirational endeavours in the Russian human rights movement, Best Fit spent the weekend checking-out bands from across the globe. Time to take note of Baltic music; Tallinn Music Week demands it.
Ellerhein Girls Choir
(Estonia)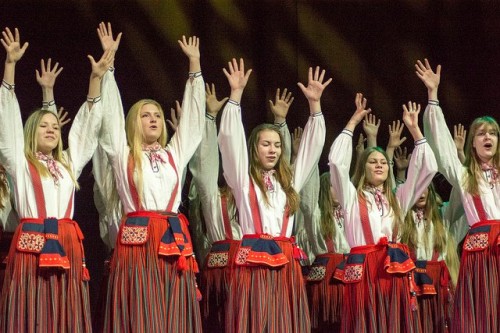 The award-winning Ellerhein performed at the Nokia Kontserdimaja on the first evening of the festival. The Tallin-based girls choir have been performing for over half a century, and with their wonderfully intricate harmonies, immaculately synchronised folk dancing and traditional dress, they served as a brilliant introduction to TMW and the musical heritage of the region.
Junk Riot
(Estonia)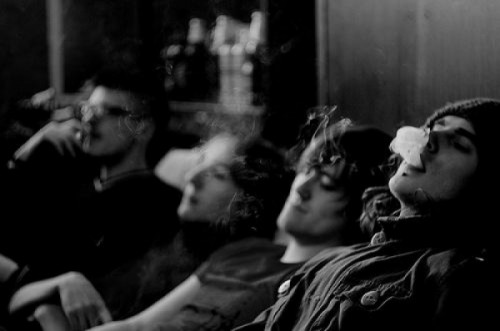 Junk Riot brought their mathematic brand of electro-rock to Sinilind early in the weekend. Pulling inspiration from Foals, Editors and darker shades from the likes of Interpol, the local four-piece embrace FX-heavy guitar work, twitchy melodies and a boisterous live energy, all making for an attention-grabbing set in a suitably raw venue.
Everything is made in China
(Russia)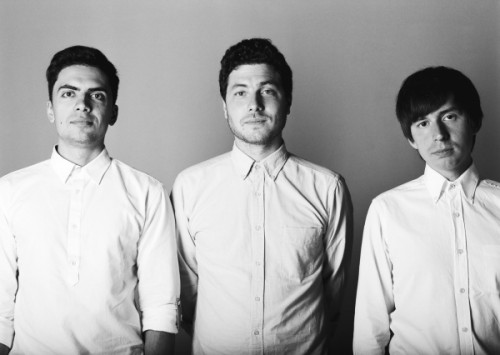 Our first experience of Tallinn's incredible, imposing Soviet cinema Kino Sõprus was soundtracked by the observantly-named Everything is made in China. The Moscow trio's ambient rock would sit comfortably somewhere between Kissaway Trail and Bloc Party, as hypnotic riffs are coloured by relentless synthesised refrains and floating vocal lines bolstered by impressive, thunderous drumming. Their revved-up set was a day two highlight.
I Wear* Experiment
(Estonia)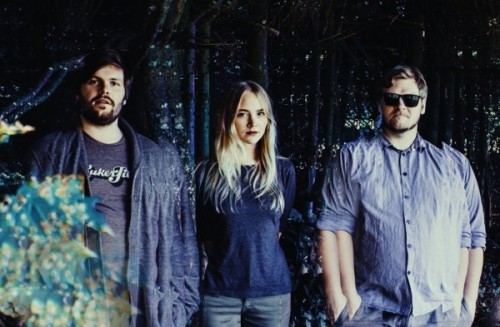 One of Estonia's most exciting artists I Wear* Experiment have links to the aforementioned pristine pop of Iiris; and this combination is telling as infectious melodies sit atop the three-piece's darker, haunting accompaniment. Punchy, distorted bass riffs, crashing cymbals, and string samples bring touches of aggression, while Johanna Eenma offers seductive respite through her honeyed vocal. With shades of Scandinavian influence and echoes of Ladyhawke, it's electro-pop that sums-up the eye-opening nature of Talllinn Music Week.
Dad Rocks!
(Iceland)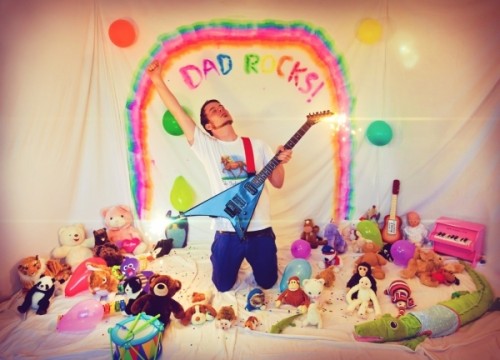 One of the best elements of the showcase festival is the wide array of venues incorporated into the program; on the final afternoon we found ourselves in the middle of Tallinn's Viru Keskus shopping centre for a performance from Iceland's Dad Rocks! Snævar Njáll Albertsson's project – the name inspired by his daughter – is based around a folk-pop sound: warm acoustic chord progressions are joined by atmospheric strings, while socially-engaged subject matter brings tongue-in-cheek humour to proceedings. The performance is a spirited and uplifting memory from TMW.