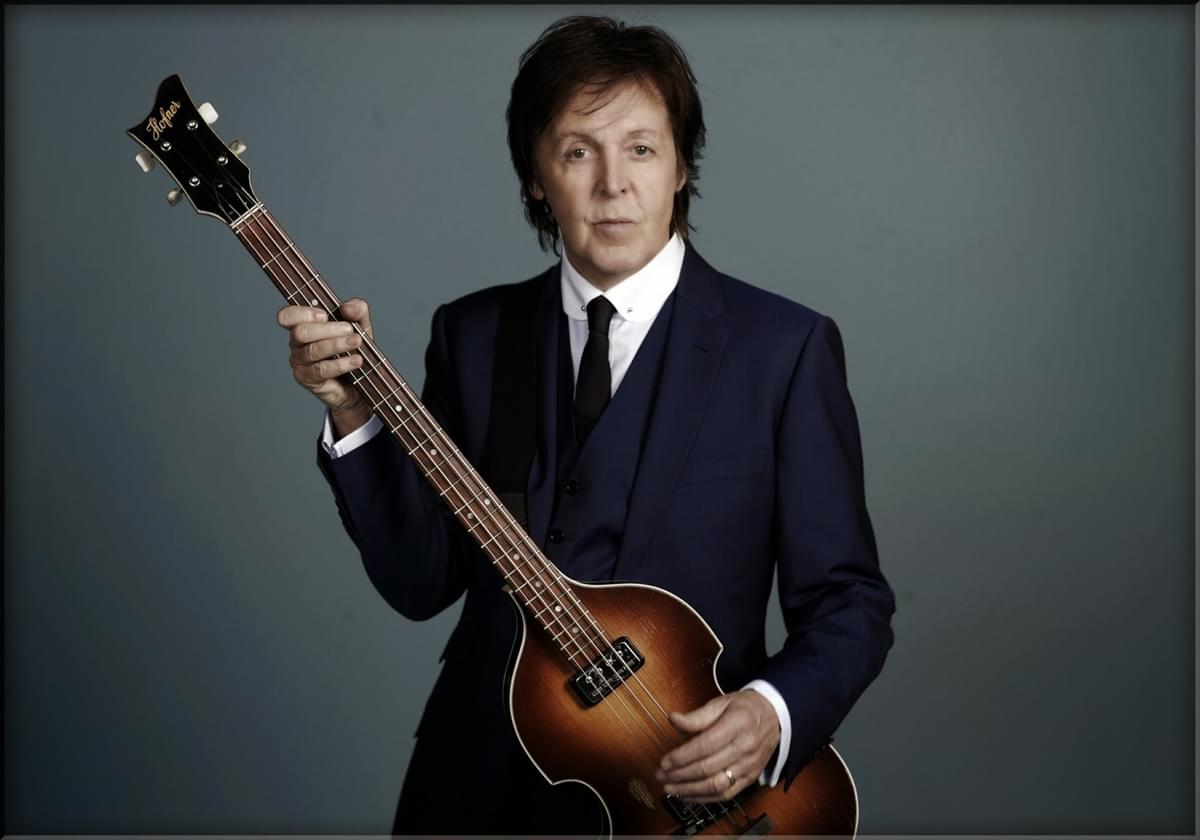 Let Him Roll It: Paul McCartney, Live in Liverpool
"You might have noticed there's a guy down the front who's seen me 119 times. He must be loaded!"
There is, sure enough, a chap with what appears to be an improvised sign, written on the back of a local takeaway menu maybe, declaring his track record at Paul McCartney shows down the front of this latest one at Liverpool's Echo. The Beatle makes a point of coming back here - as opposed to the much larger room down the road in Manchester - if for no other reason than it enables him to spin some throughly endearing anecdotes between songs; alongside the stories that you suspect are trotted out at every show (Hendrix learning Sgt. Pepper's Lonely Hearts Club Band within forty-eight hours of release) are ones about being asked to pay to get into his National Trust-owned childhood home.
That, actually, says plenty about where McCartney is at in 2018. He's released a new album, Egypt Station, but it's represented only scarcely tonight; his big success this year was the trip down memory lane that his appearance on Carpool Karaoke represented. Maybe that's why he goes out of his way to tip his hat to Colin Hanton, drummer with his pre-Beatles band The Quarrymen, as he covers their 'In Spite of All the Danger', or why he jaunts through a spirited 'Love Me Do' with such vigour, despite indicating that he hadn't started playing it again until recently.
Ultimately, though, this is the most influential songwriter of all time that we're talking about; his catalogue is an art form unto itself. More than that, McCartney's a walking history lesson; he talks about the background that the civil rights movement lent to 'Blackbird' when he spots a poster from fans who've travelled all the way from Alabama, and gladly regales the crowd with the decades-old tale of just who 'Eleanor Rigby' was.
As usual, this is a thoroughly International crowd, with the lure of seeing McCartney in his hometown attracting everybody from Japanese flag bearers to Finnish singers; the latter, competition winners from the Scandinavian state, quickly confess to only speaking Russian before they lend vocal support on 'I Saw Her Standing There'. When he drops the weird, moody new misstep 'Come On to Me', the video - featuring Natalie Portman and Johnny Depp signing the song - plays behind him; the same is true of 'Queenie Eye', which showcases plenty of his less likeable showbiz mates. Most of the audience, though, know what they're getting here; high drama and pyrotechnics on 'Live and Let Die', a full-throated 'Hey Jude' singalong and, of course, a cheery run through 'Wonderful Christmastime'. It's not about getting off at Egypt Station; it's about a tour-de-force from pop's elder statesman.
Get the Best Fit take on the week in music direct to your inbox every Friday