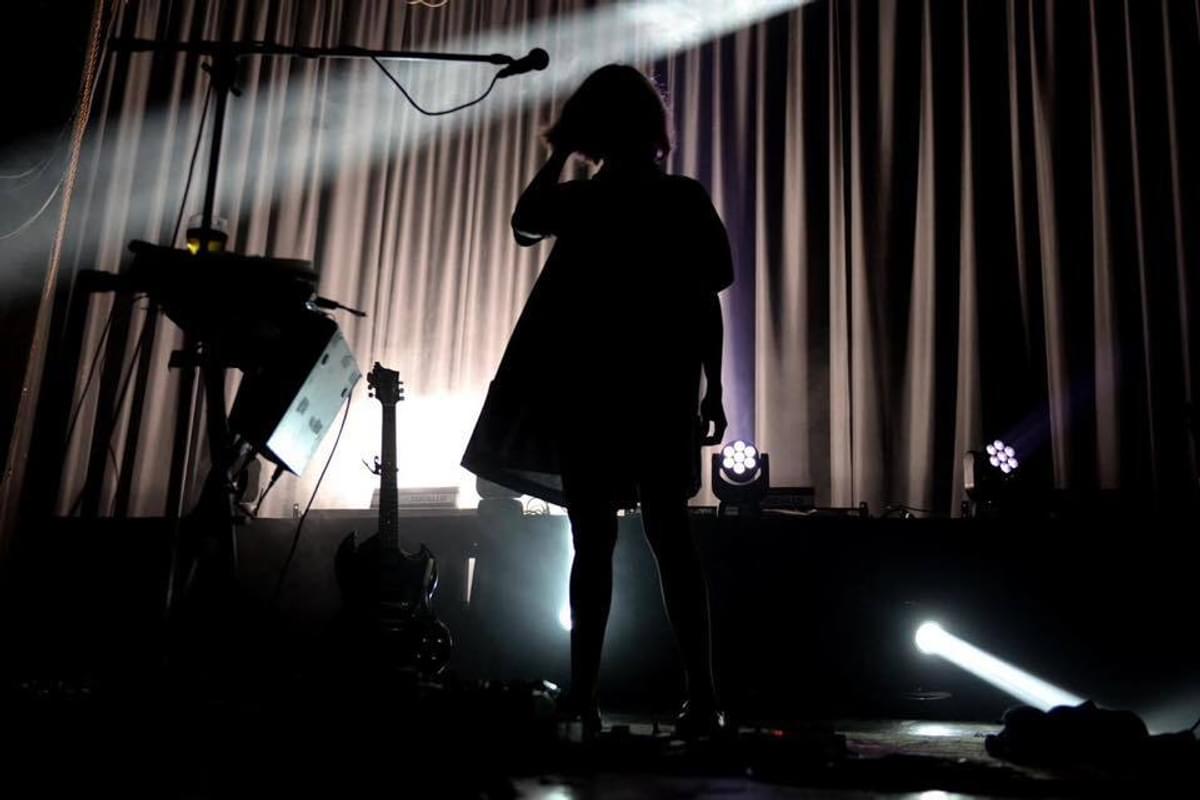 Juana Molina's music exists in another realm
On her latest album Halo, the Argentinian folktronica artist fills each track with an occult-like intrigue - as if she has somehow pulled each of its disparate elements from a more sinister and surreal world.
The way she manages to re-animate the rotting corpse of Bossa Nova while pulling the strings of her Gibson SG with devastating power and precision is marvellous. And while you're distracted, her eerie vocals create a heady potion that pulls you directly into her sonic trap. To dance? Or not to dance?
Sure, her Moth Club set is less atmospheric and more direct than her work in the confines of a studio. Instead, the packed if low-key gig offers another dimension to the former TV star's musical world - the bare bones of her music-making is on show for a change. While a degree of intrigue is compromised with the rather overwhelmed look of her live band (a drummer and a bassist/keyboard player) it sacrifices none of the music's charm.
In fact, it adds a degree of intimacy to her oddball sonic experiments. And watching her hands almost supernaturally glide across her guitar as she stares straight ahead to sing quite so sweetly was a revelation. Her twisted Spanish vocals spill from the speakers, her warble adding a fevered unease to the deceptively mazy guitar licks. Moods are created and destroyed in an instant, cold futuristic synths are soon warmed by cosy ambient drone edges.
The sparkle in her eye and the grace of her native tongue shines through most powerfully on "Eras", a track from her 2013 album Weds 21. Her steely gossamer voice wraps its way around beats that beg for synchronised movements. And by the end, we were all doing a version of the zombie dance that grips the masses in the song's video.
Dancing was inevitable. And likewise, resistance to Molina's haunting and intense take on traditional South American music proves futile.
Get the Best Fit take on the week in music direct to your inbox every Friday