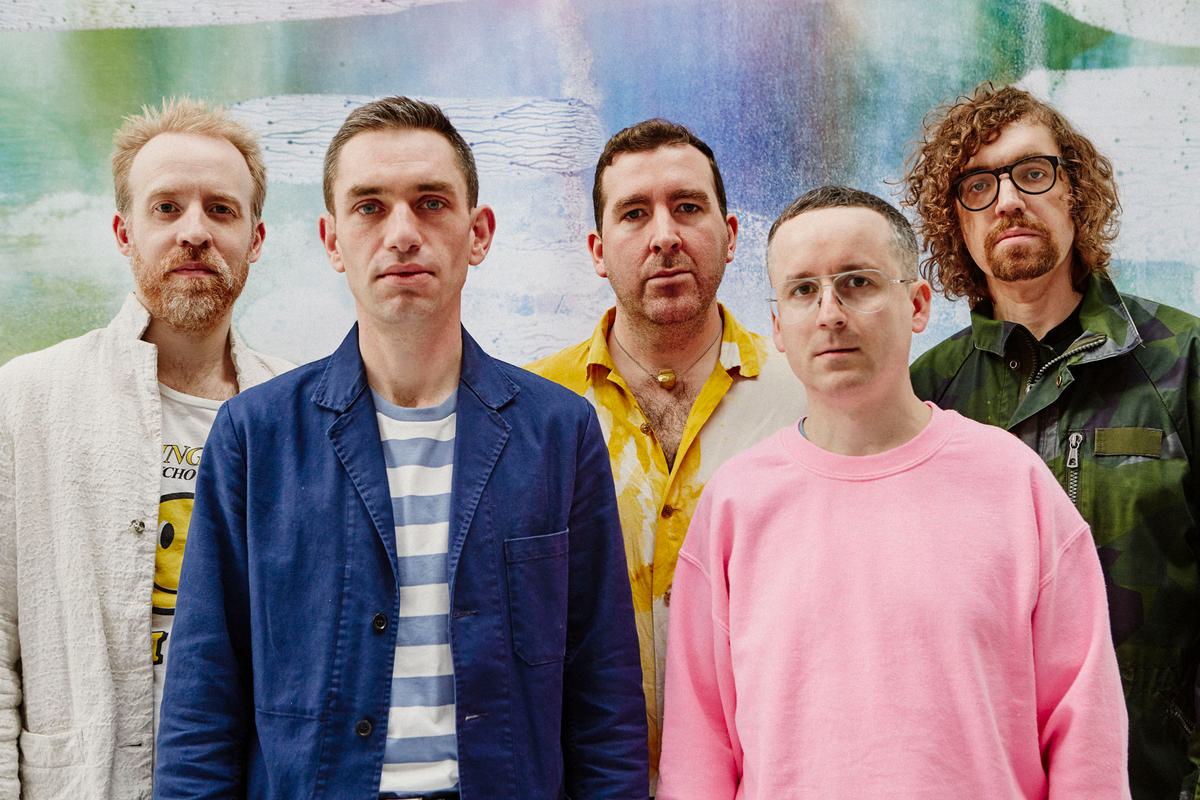 Hot Chip synthesise old and new at Alexandra Palace
Hot Chip's lush seventh LP, 'A Bath Full of Ecstasy', gained across-the-board acclaim upon its summer 2019 release.
Tonight, 6 tracks from that colour-splashed offering were wedged between a cherry-picked selection of classics. Lead single 'Hungry Child' is one of the first newbies unleashed. With its soulful vocals and gliding house synths, it nutshells the quintet's evolution – their pulsating brand of geek-tronica remains full of intricacy and heart, but its twitchy and jagged edges are now rounded off into something much slicker.
Tracks are bridged together with fluttering melodies and sparkling arpeggios, making the performance feel partly like an expertly curated DJ set – but with the rawness of every sound being performed on the spot. Behind the squelching waves of synths in big hitters 'And I Was a Boy From School' and 'Ready for the Floor' remains their nuanced sense of introspective melancholy, adding depth and originality.
Ally Pally's vast main room is often accused of swallowing the sound, but no such issues were apparent tonight as haywire neon strobes sprayed the audience in tandem with a relentless conveyor belt of killer hooks.
Music fans of a certain age in attendance - those who were there when Hot Chip brushed alongside the fleeting late-noughties new rave scene - will no doubt be imbued with nostalgia as iconic go-to-house-party hit 'Over and Over' is whipped out. There is no real need for encouragement in the colossal sold-out North London venue, but this all-time classic puts the audience into fifth gear right up until 'I Feel Better' provides a sizzling finish.
Setlist
Huarache Lights
One Life Stand
Night & Day
Bath Full of Ecstasy
Flutes
Hungry Child
Boy From School
Spell
Positive
Over & Over
Melody
Ready For The Floor
Encore
Clear Blue Skies
Sabotage
I Feel Better