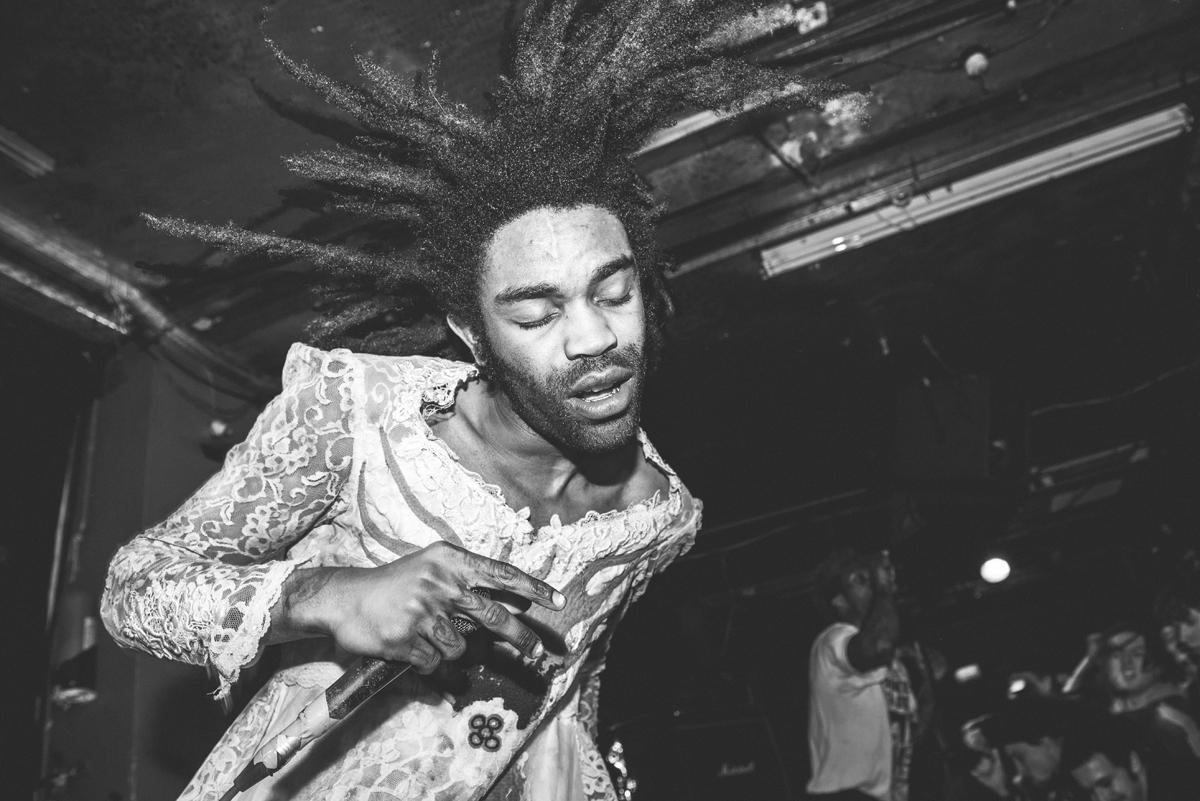 Bringing The Beast To Life: Ho99o9, Live In London
Ho99o9's debut album United States of Horror is an onslaught of political cynicism, a nakedly irreverent conflagration of hardcore punk and trap-infused hip-hop for a world losing its mind.
The duo (consisting of rappers Eaddy and theOGM) waste no time in bringing the beast to life. After a minute of pulsating feedback, they launch, literally, into the music.
Like all serious punk the power is in the context – political and physical – and Ho99o9 are charged up by both. The energy is immediate. Eaddy is inside the throbbing crowd before the first bar is out, while theOGM struts around the stage, caressing himself in a Marilyn Manson dress. Ho99o9 have built a reputation around their volatile live shows, and tonight's no different.
They surge through songs, mostly from their album, such as 'Street Power', 'Face Tatt' and 'Knuckle Up', igniting the pit and hurling themselves repeatedly into it. 'Splash' is especially well received, and it's unusual to see a sweating mass of punky teenagers so energised by trap. But Ho99o9 appear to have moved well beyond these distinctions.
theOGM says it best himself: "We do whatever the fuck we want. There are no rules when you make music". And whatever this pair of heretics is doing, they're doing it well.