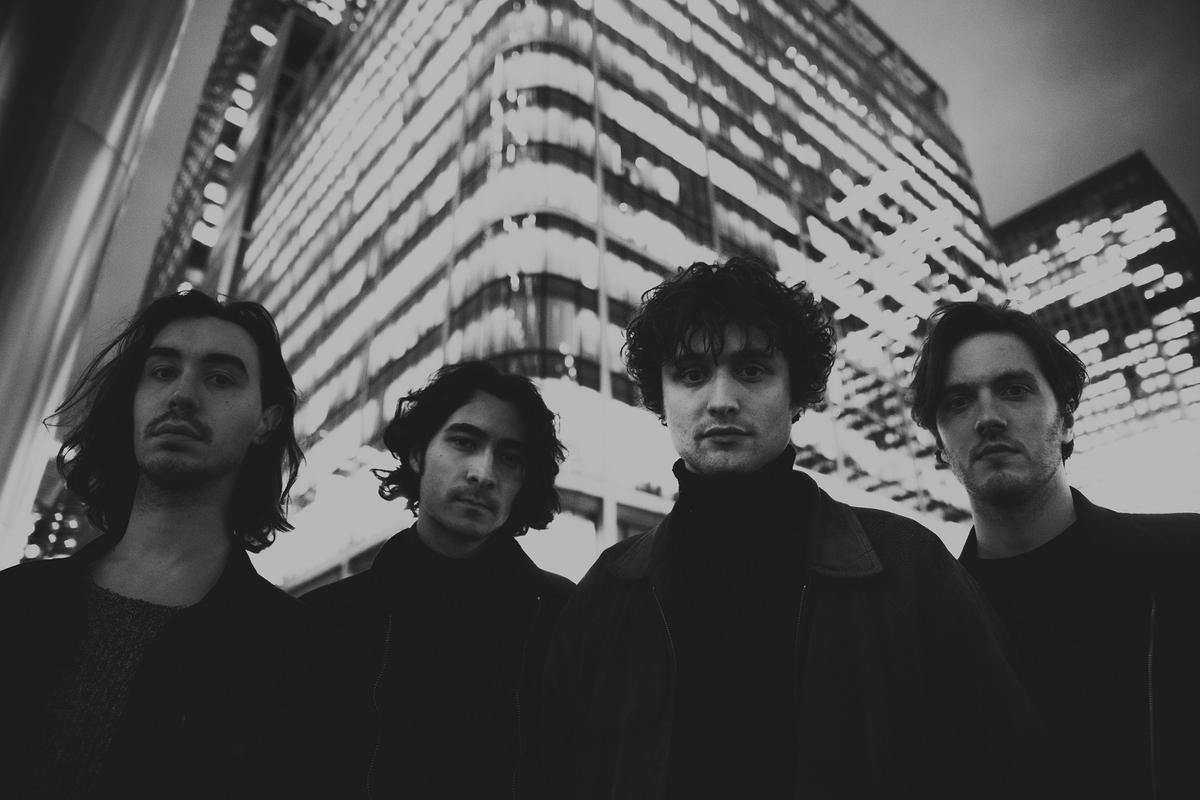 Speaking to mop-haired singer Will Taylor of Flyte, there's a sense of disappointment that their two recent singles didn't set the world alight - but you wouldn't know it from tonight's warmly tight set (28 April, London).
They open proceedings to the sold out Moth Club crowd with those said songs. The effortless loping folk pop of "Victoria Falls" and the hypnotic synth riffs of "Echoes" have both rightly been adored by their fans, if not the world. Flyte's lack of mainstream success is no reflection on the songwriting, and we've all met those enigmatic types who 'pirouette across the kitchen floor', even if it's generally followed by a collision with the door.
To describe Flyte as a new band might be stretching it. They've released a number of low-key singles and EPs since 2014, but there's a sense of a fresh start here, and a palpable desire to win over a public somehow hypnotised Ed Sheeran and Imelda May.
They're fresh off the plane from Australia where they've been out of radio contact recording their debut album with Burke Reid, escaping the nagging demands of music execs to focus upon their own increasingly eclectic sound. They're keen to air these new songs, which they're more familiar with than the crowd, who are enthusiastic nonetheless.
The antipodean influence is clear. You can hear stalling VW camper vans, surf camps and Tame Impala, while bassist Nick Hill has grown his hair to underline the point. It matches the '70s influences in their new songs; at times it's ELO, at others, Simon & Garfunkel. Taylor describes how they're putting all they can into their compact arrangements, but at times they could do with putting in less (particularly on "Cathy Come Home") while the promising "Harley Street"'s tight chorus is never quite allowed to soar. The guitars of "Spiraling" strut confidently about like some lovechild of Keane and Oasis, but "Orphans of the Storm" is a Guardian headline set to sweeping chords – a song that wants to be "Seven Seas" by Echo and the Bunnymen but quite never gets of out of worthy gear.
Some of these new tunes feel like a contingency to a power cut, but it's the bolder synths contributing most to their new fuller sound. The closing, disco-flecked "Closer Together" points them in the right direction - with a few indulgences ironed out, perhaps it's this older track that points toward their promising future.