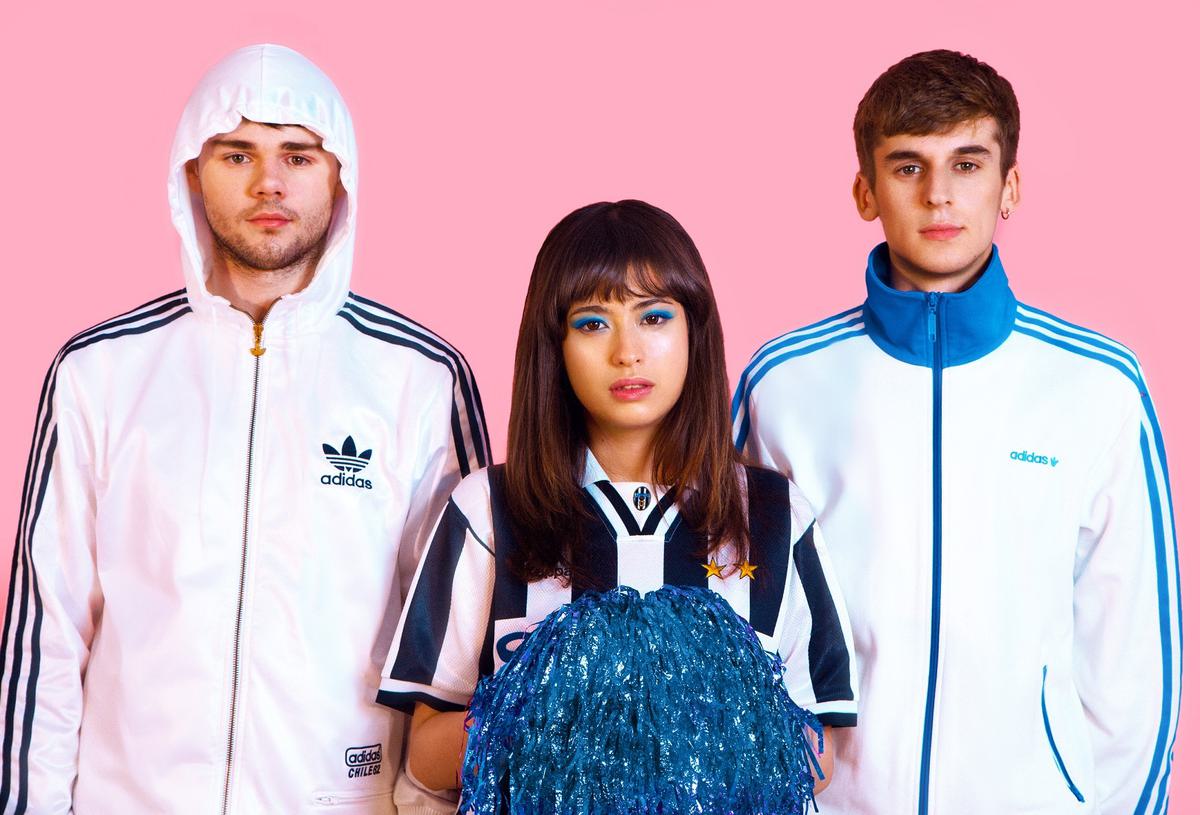 As they make their live debut, Kero Kero Bonito are close to perfect
Since 2014, Kero Kero Bonito have been synonymous with the kind of wonky, sugar-coated pop that gets South London's befringed and pin-rolled masses hot under the collar. At SE15's suitably shonky DIY Space, they demonstrate that they've become a force to be reckoned with.
On record, Kero Kero are a compact outfit, both in terms of sound (tight, kinetic, minimalistic) and personnel. Live, the core trio of singer Sarah Midori Perry and producer/instrumentalists Gus and Jamie are complemented by new faces James and Jennifer, contributing electric guitar and percussion, respectively. Frankly, they're a godsend. I've been following this band for nearly half a full decade of my own human life, and I've never heard them sound so good.

Perhaps it's a kind of fuzzy hangover from the punky sound of recent single "Only Acting" but Kero Kero seem to have embraced the true power of the power chord. During a breakneck 60-minute set, they whip up the crowd with analogue interpretations of some of their most popular tunes. "Flamingo", a kind of saccharine paean to peace, love and understanding, is given some real heft at the hands of a pounding drumbeat (and some enthusiastic audience participation). Likewise, "Trampoline", which I hesitate to describe as "bouncy" (even though it is) provides an encore that sends us throbbing out on to the Old Kent Road.
It's all interspersed with their trademark playfulness, melding harsh noise interludes with weird banter about free jazz. Bearing in mind that the live arena is new ground for a group that's been defined by its singular production aesthetic, Kero Kero Bonito have taken to the stage like a flamingo to water.