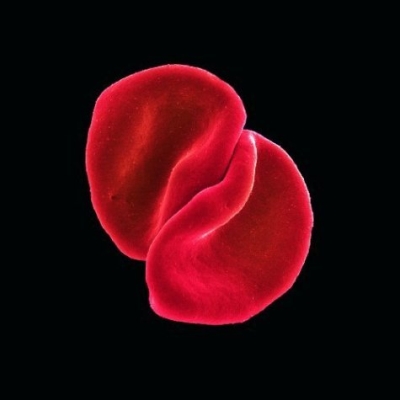 Certainly one of the easiest ways for
Peter Gabriel
to ease his way back into the modern music scene, a realm he has been largely absent from since the release of his last album,
Up
, in 2002, is to release an album filled with cover songs that the current music fan is already familiar with and passionate about. Such is the case with
Scratch My Back
, a record featuring Gabriel running though stately, serene renditions of songs that will clearly be familiar to music lovers both young and old. But fashioning a release such as this one is a bit of a double-edged sword for Gabriel, for while fans will certainly be acquainted with the songs he is covering, there is also a good chance that most of the listeners might prefer the originals over his down-tempo, doleful arrangements. But for those of you that can get beyond your love of the authentic editions of these songs, and treat Gabriel's intentionally spare renderings as both a tribute to, and a reimagining of the artists intentions, there is a lot to love and discover on this often audacious and earnest album.Starting out with a cover of David Bowie's 'Heroes,' a song many people feel has already been covered ad nauseam as it is, is a bold and dubious choice. Especially when Gabriel's version strips the song of its swagger and splendor, rendering the celebratory song somewhat inert and apprehensive. The flourishing strings during the rousing finish are a nice touch, but it's too late at that point to add anything new to the well-worn Bowie classic. But 'The Boy In The Bubble' fares much better, reflecting the change in mood and atmosphere between Paul Simon's optimistic, encouraging recording from 1986 and the cynicism and despair that plagues much of the world these days. Backed by just a minimal, ominous piano, Gabriel's version is faintly hopeful but genuinely unsure of the 'miracle and wonder' that is supposed to save us all from harm.Gabriel's first foray into the modern music pool is a sprightly, string laden arrangement of Elbow's 'Mirrorball,' which is just as lovely as the original, especially given the fact that Gabriel has quite a few more years of austere wisdom on Guy Garvey. So the repeated phrase of "Everything has changed" resonates even stronger when you factor in just how true that statement must be to the newly-turned 60-year-old singer, who has surely seen tastes shift countless times during his career in the music industry.Most cover versions that fall flat for me are the renditions that are so true to the originals that the artist fails to inject any of themselves into the number, delivering instead a stale parroting of the standard version. But throughout
Scratch My Back
, Gabriel is continually imbuing these songs with his rich, resonant voice, which is strong as ever, as well as a passion and a prudence that makes these songs uniquely his own. Nowhere is that more apparent than on Gabriel's interpretations of Bon Iver's spare, gorgeous 'Flume,' and Arcade Fire's galvanizing anthem 'My Body Is A Cage.' The versions presented here are dramatic, inspired reworkings, instilled with Gabriel's dulcet vocals as well as his spirit, supported by splendid brass and string accompaniments. Gabriel compliments as well as restyles the originals, leaving them wholly changed but no less affecting.Gabriel retreats to more familiar musical territory (for him at least) with his renditions of the Talking Heads 'Listening Wind,' and Lou Reed's 'The Power Of The Heart,' giving them both slow, swooning string arrangements that allow the tender, penetrating lyrics to become the focus and ultimately carry the songs. Gabriel gives Reed's recent composition a moving chorus, adding extra emotion into an already heartwarming number, while also bringing a fresh focus to one of the unheralded tracks from the stellar
Remain In Light
. It is clear that these are all songs that Gabriel is quite fond of, and while they are not necessarily from genres you would closely associate him with, he still identifies and recognizes enough of his own story within the lyrics to try and posses them in his own distinct way.Not everything works on the album, mind you, like the plodding, pointless cover of Randy Newman's 'I Think It's Going To Rain Today,' and the dreadful version of Radiohead's sublime 'Street Spirit (Fade Out).' Now, I will readily admit that I'm quite attached to the Radiohead original (all of their music, actually), so I tried taking my own advice and relinquishing my fondness for their version in order to try and appreciate Gabriel's adaptation on its own. Unfortunately, I just can't find anything of value in his version. Between his spoken-word, off-rhythm cadence in the verses and his brutal, off-pitch delivery in the chorus, his rendition fails miserably and is utterly forgettable, if only I could. But he redeems himself through passionate covers of the Magnetic Fields classic 'The Book Of Love,' and a surprising, gorgeous version of 'Apres Moi' by Regina Spektor. You'd actually be far better off stopping the album after Gabriel's hearty cover of Neil Young's 'Philadelphia' before you even get to 'Street Spirit.' I only wish that I had done the same.I guess we'll soon see what the artists themselves thought of
Peter Gabriel
's reworking of their material, for
Scratch My Back
, as the name implies, is just part one of a planned two album set, with the musicians whose songs are featured on this release returning the favor by covering Gabriel's songs on the second set. As far as this half of the musical experiment goes, Gabriel's robust vocals, along with the majestic string arrangements found throughout the album, are often all that is needed for these songs to truly take flight. But because these songs are so splendid to begin with and started soaring right from their *ahem* genesis, Gabriel is merely ushering them into a different echelon. And when the songs aren't dragged down by clumsy vocal delivery or overly solemn arrangements, they are given a new life by a veteran and accomplished artist that is looking to reemerge into the musical world again. We'll see if people choose to listen to him or would rather just stick with the originals.
Buy the album from Amazon | [itunes link="http://itunes.apple.com/gb/album/mirrorball/id351845566?uo=4" title="Peter_Gabriel-Scratch_My_Back_(Album)" text="iTunes"]