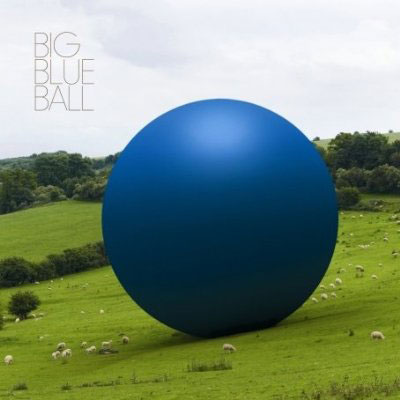 Some musicians have such an illustrious career, have been around making culturally important music for so long, that they have become titanic figures with an enormous amount of gravitas and pull. A lot of them tend to be British, it seems - Brian Eno for example, who has recently found success on production duties for Coldplay's
Viva La Vida
. Another is undoubtedly
Peter Gabriel
, eccentric singer and frontman of the early era of prog rock behemoths Genesis who subsequently engaged in a fruitful and consistently interesting solo career from 1977 onwards. Rather than relaxing into a comfortable elder statesman role in the 1990s, Gabriel chose to do something very special indeed.In three separate "recording weeks" in the summers of 1991, 1992 and 1995, Gabriel assembled a hugely varied group of musicians at his Real World Studios in the village of Box in Wiltshire. Those musicians included Sinead O'Connor, World Party frontman Karl Wallinger, Congolese legend Papa Wembe, American singer-songwriter Joseph Arthur, Living Colour's Vernon Reid, French drummer Manu Katché and Belgian Arabic-singing songstress Natacha Atlas - as well as a huge number of other people from around the world. All these contributors then collaborated in various small groups, producing a huge amount of material that was recorded on a vast array of tapes - those tapes were worked on for thirteen years, until an album was finally carved out of them by producer Stephen Hague.
Big Blue Ball
is that album, now finally seeing the light of day - although to call it a conventional album is perhaps a misnomer - arguably what this really is is a recorded document of the vast collaborative project Gabriel set in motion.If there's a theme uniting the eleven tracks here, it's one of juxtaposing unusual but surprisingly effective styles and talents. Papa Wembe co-operates with flamenco guitarist Juan Canizares on "Shadow", a bizarre combination if ever there was one. But it inexplicably works - with Reddy Amisi on backing vocals, Wembe soars over Canizares' expert guitar work. Even without understanding the lyrics, it's tough not to be taken in. On the excellent "altus silva", which is a definite album highlight, we have the French techno team Deep Forest layering a cyclic piano riff with atmospheric drums, as Joseph Arthur sings a weirdly moving duet with Irish singer Iarla ó Lionáird. A little later, on the religious "Everything Comes From You", Sinead O'Connor works beautifully alongside oriental instrumentation from Chinese flautist Guo Yue and Japanese percussionist Joji Hirota, with Uzbek singer Sevara Nazarkhan providing backing vocals.There are more conventional arrangements here too - the marriage of Natacha Atlas' magnificent Arabic singing with the Hossam Ramzy Egyptian Ensemble on "Habibe" is an unsurprising one, but is at times devastatingly effective. Similarly, "Burn You Up, Burn You Down" is mostly a Gabriel vehicle and fits in with his solo work (indeed, I first heard another, slightly better version of it on his 2003 compilation
Hit
) - the same could largely be said of opening track "Whole Thing". But the record still has yet more surprises in store , like "Jijy" a rap by the Madagascan singer Rossy, featuring PiL legend Jah Wobble on bass.Ultimately,
Big Blue Ball
is a remarkable piece of work. To get such a vastly varied pack of musicians together in one place is an achievement in itself, but to hack such an accomplished album out of the results after such a length of time is frankly astonishing. Like Paul Simon's 1986 album
Graceland
,
Big Blue Ball
feels like a hugely successful fusion of so-called world music styles with more conventional western songwriting. But whereas Simon worked largely with African musicians on that classic album, Gabriel's project was much more ambitious and global and we must feel enormously lucky that the results are this good - and that we finally got the chance to hear them.
90%
Big Blue Ball official site