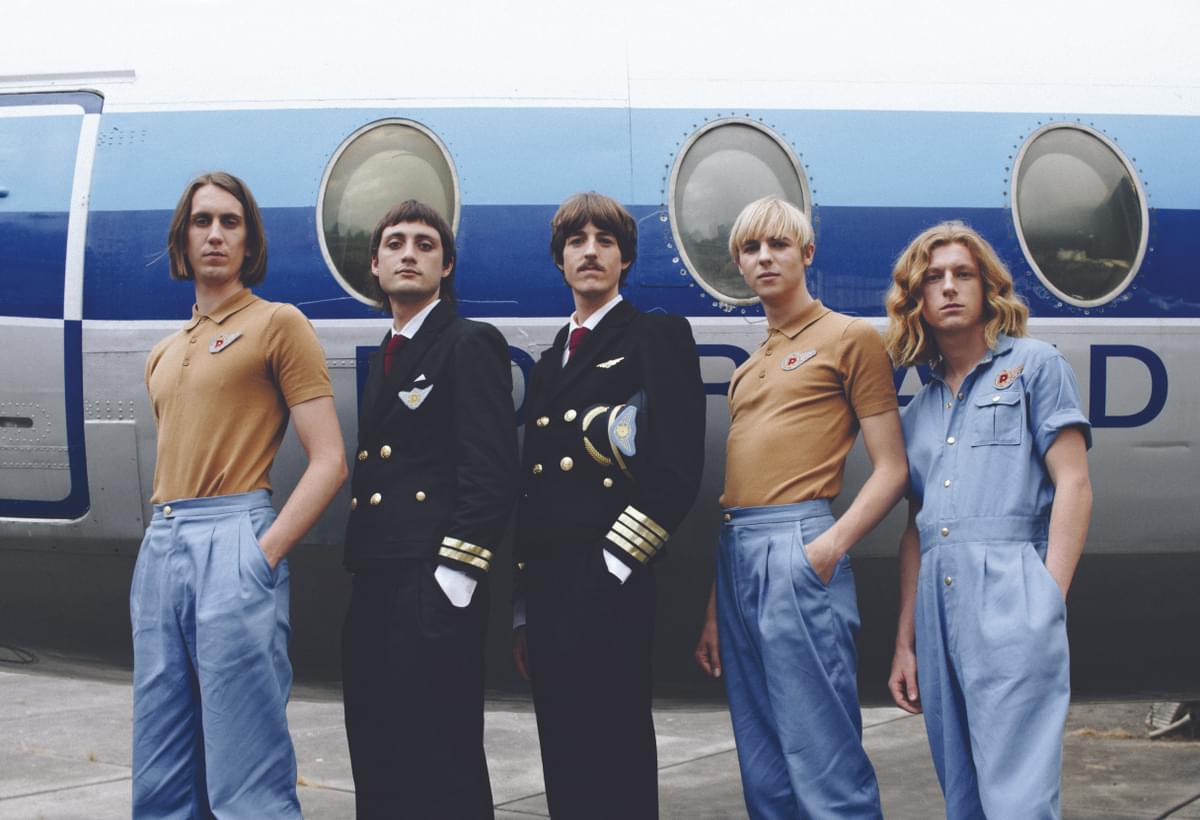 Parcels perform last UK date of the year at Somerset House
In spite of the foreboding grey clouds behind them, Aussie-Berliners Parcels delivered a euphoric performance at Somerset House last night, their last UK date of the year.
Set in the venue's majestic Edmond J. Safra Fountain Court, the show was one of eleven concerts that make up the Somerset House Summer Series, which also includes the likes of The Internet, NAO, Soulection, Rosalía, Cut Copy and Doves.
Parcel's contribution was an admirably no-nonsense set, ploughing through most of their discography – including an early appearance of an old cut "Myenemy", which saw its live debut earlier this year – and letting their breezy disco-pop allay a largely young-professional crowd's worries about looming storms. Tracks from the outfit's self-titled debut, including the galvanising "Lightenup" and "Tieduprightnow" seemed to do the trick, rousing happy-spirited dances throughout the courtyard. 'Wow, look at this place. Just take it in', singer and keyboardist Patrick Hetherington marvelled.
The falling of the backdrop in the dubby breakdown of "Everyroad" and the dramatic light changes that followed added a well-needed sense of clout to the set, and gave their final performance in London an especially iconic and cinematic feel.
Setlist:
Comedown
Lightenup
Myenemy
Gamesofluck
Withorwithout
Exotica
Bemyself
Older
Yourfault
Everyroad
Tieduprightnow
Closetowhy
IknowhowIfeel
Overnight
Get the Best Fit take on the week in music direct to your inbox every Friday