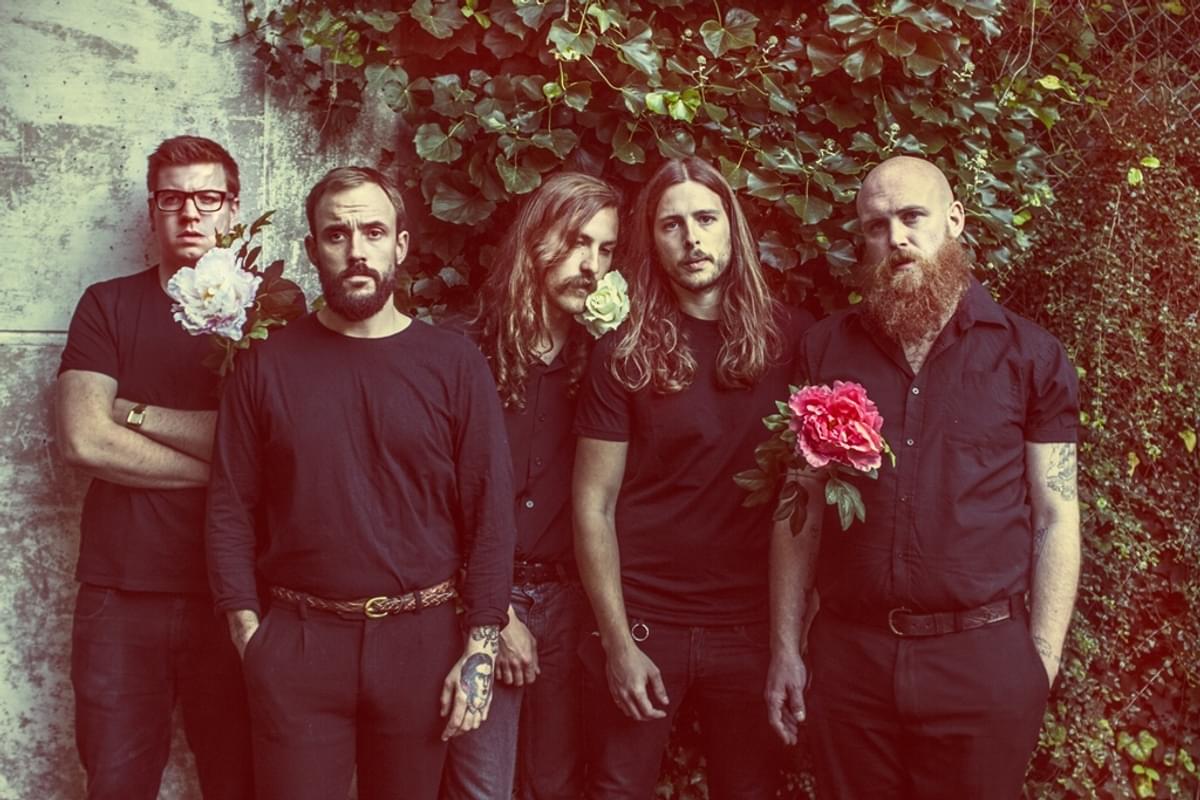 Home at Last: IDLES let loose at The 100 Club
If you caught IDLES' performance on Jools Holland, you'll be aware of the contagious energy the five-piece bring to their live shows.
Guitarists Lee Kiernan and Mark Bowen run off in opposite directions as soon as the cameras roll, whilst lead singer Joe Talbot breaks free of the PA's confines and proudly raises his mic stand in a Braveheart battle-cry. They even turned their charming and mild-mannered host on his own beloved piano, where he begins to hammer the keys nonsensically as Kiernan contorts on top.
Now imagine that energy crammed into the sweaty confines of the 100 Club in London - it has no choice but to bounce off the walls and accumulate into pandemonium. In truth, this is IDLES' natural habitat, but things are changing for the five-piece. Their second album, Joy As An Act Of Resistance, debuted at no.5 on the UK charts. They've since upgraded to theatres, selling out London's Kentish Town Forum with ease back in October. Now they've been nominated for a Brit Award. 'Next week we're gonna be with the 'beautiful people', explains Talbot mid-set, acknowledging Britain's biggest music awards ceremony.
"Heel/Heal" sets the tone with its rapid-fire snare drum pattern before being overthrown by the chaotic stomp of "Never Fight A Man With A Perm" wherein the worlds most vulgar characters (including the 'heathen from Eton on a bag of Michael Keaton' and the "Topshop tyrant) unite. The explicit refrain of "Mother" cranks proceedings up a gear.
Despite only existing for the last 6 months, cuts from JAAAOR are screamed back to Talbot word-for-word as he prowls along the stage's edge, going nose-to-nose with his audience. The bouncing bass of "I'm Scum" leads the audience into a frenzy whilst the ode to multicultural Britain in "Danny Nedelko" is pure celebration.
A run of tunes from the Bristolians' debut album, Brutalism, causes chaos to ensue: pints soar alongside limbs as the audience attempts to crowdsurf in the cramped conditions. Bowen and Kiernan are unleashed once more, weaving into the crowd and climbing up speakers. This is tailed by a raw rendition of "All I Want For Christmas Is You". The setlist is fantastically designed - each song thrives off the energy of the previous and never falters. It's an incessant force that reaches boiling point on closer "Rottweiler" which is left to simmer in a sea of wailing feedback.
Shortly after the set, the band posts an 'IDLES 100 Club Haiku' - it reads, 'To play this venue / Is something we have dreamed of / Since starting the band'. It's refreshing to witness IDLES brandishing their kinder, more vulnerable take on punk in a venue steeped in the genre's history - out are the claims to the throne of the antichrist and in are messages of love and compassion wrapped in astute social commentary.
IDLES' BRITs Week show was dedicated to all children affected by war. To donate and find out more, visit War Child.
Get the Best Fit take on the week in music direct to your inbox every Friday