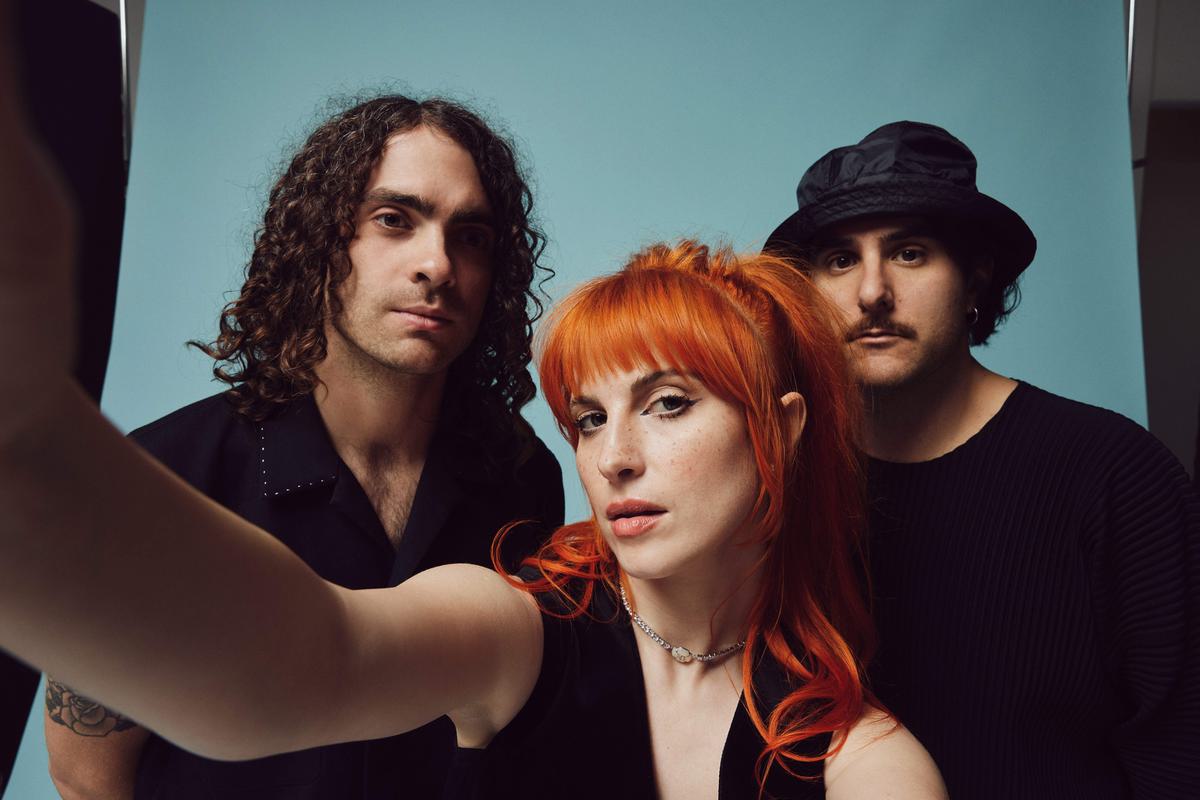 Paramore announce "almost a remix album", Re: This Is Why
After a week of sharing snippets of songs to their Discord, Paramore officially announce the forthcoming remix album, Re: This Is Why.
Last Tuesday (26 September), Paramore kicked of the week of teasers with a video that alluded to a string of forthcoming releases centred around the one year anniversary of announcing This Is Why.
They have been sharing snippets of new versions of the songs from the album, which appear to feature the likes of Julien Baker on "Thick Skull", "Liar", with The xx's Romy on vocals, a Remi Wolf cover of "You First", a more subdued and acoustic interpretation of "Figure 8" by Bartees Strange, and an unmistakable cover of "C'est Comme Ça by Wet Let's Rhian Teasdale.
This evening, they have officially announced the remix album – the first in the band's history.
Announcing the release via their socials, they wrote: "We've long wanted to recognize the connection we have with some of the artists who've influenced us as a band and/or who have cited our band as an influence. Re: This Is Why is almost a remix album. Some of the songs have been remixed sort of classically, while others were reworked or rewritten. It's incredible to hear all our worlds colliding."
Yesterday, they shared two more snippets of songs, and one appeared to be a brand new, previously unheard of song. Paramore have now confirmed this in the comments of the remix album's announcement by adding: "(+1 b-side)".
Paramore's sixth studio album, This Is Why, marked their final release under their contract with Atlantic Records, meaning Re: This Is Why is their first independent release.
Tracklist:
Liar (Re: Romy)
You First (Re: Remi Wolf)
Figure 8 (Re: Bartees Strange)
C'est Comme Ça (Re: Wet Leg)
Thick Skull (Re: Julien Baker)
Running Out Of Time (Re: Panda Bear)
The News (Re: The Linda Lindas)
Running Out Of Time (Re: Zane Lowe)
Big Man, Little Dignity (Re: DOMi and JD Beck)
Crave (Re: Claud)
This Is Why (Re: Foals)
Sanity (Demo)
Re: This Is Why is set for release on 6 October.