The Posies, Bas Jan, Kiran Leonard, Marc Riley (DJ), Screaming Females, and Laura Misch are all also playing this year's fest.
These latest artists join a mammoth list of already-announced acts, including headliners Vampire Weekend, Feist, St. Vincent, and Yo La Tengo and Best Fit faves Soccer Mommy and Honey Harper.
End Of The Road has also revealed the winners for their annual Play End Of The Road Competition: Cali-born, Glasgow-based A. Wesley Chung (formerly of Boris Smile), lo-fi troubadour and visual artist StevieRay Latham, and hook-infested pop-rockers Suggested Friends are this year's winners, and all three have snagged the chance to perform at the festival.
See the full lineup so far on the poster below.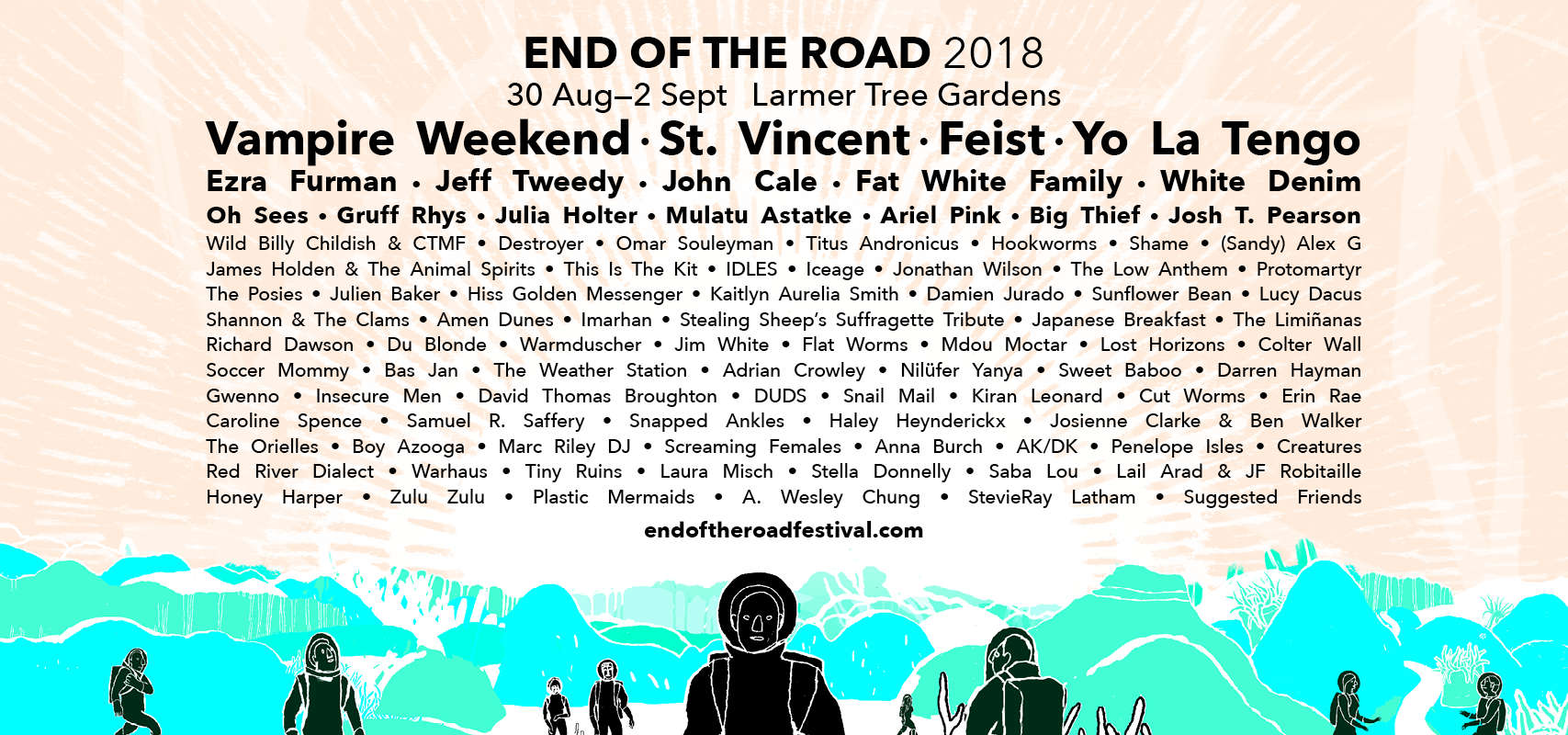 End Of The Road 2018 takes place 30 August-2 September at the Larmer Tree Gardens near Salisbury.
Tier 4 tickets are now on sale for End of the Road, priced £195 with no booking or transaction fees. A deposit scheme allows people to pay £45 now and the balance by 2 July.