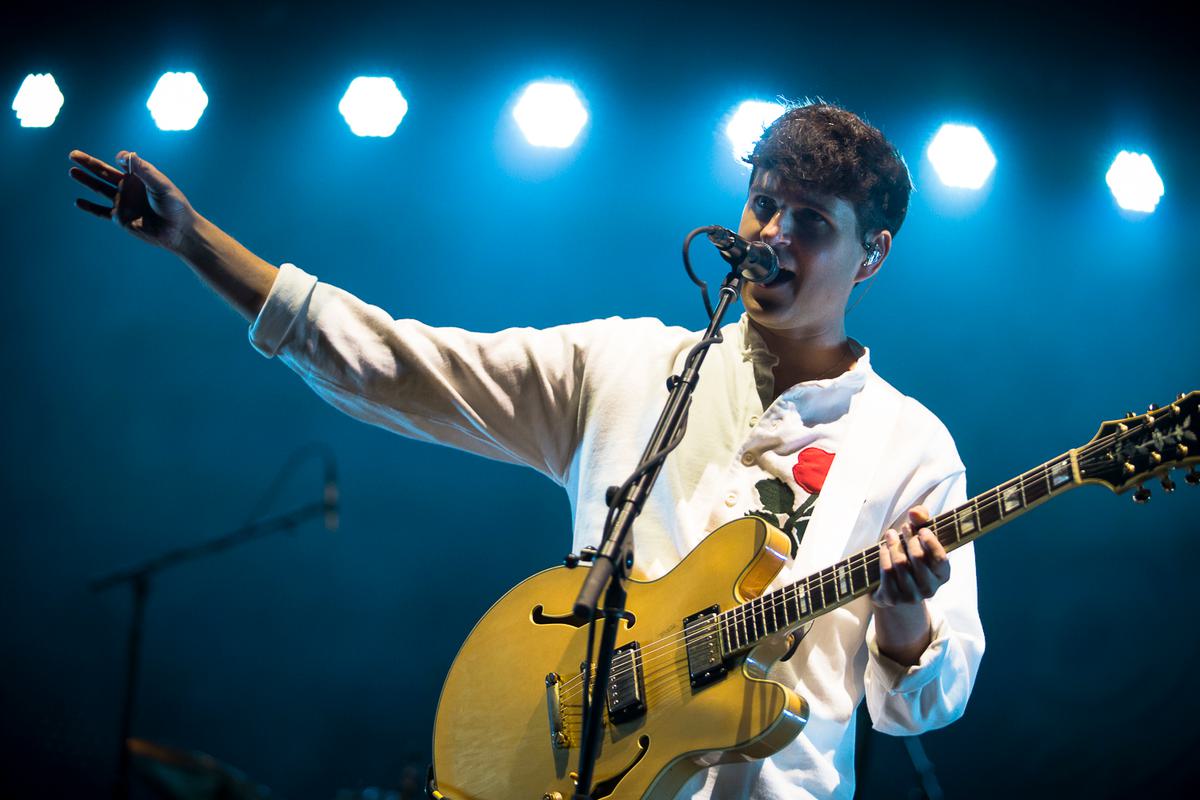 Vampire Weekend's Ezra Koenig has reportedly had a child with Rashida Jones
Ezra Koenig from Vampire Weekend reportedly had a child with Parks and Recreation actress Rashida Jones back in August.
The Vampire Weekend frontman and Quincy Jones' daughter have reportedly been dating on the down-low since 2016.
Jones, 42, and Koenig, 38, haven't officially confirmed their relationship, but made a public appearance together at 2017's Sundance Film Festival.
According to E! News, Koenig and Jones welcomed their child into the world on 22 August in Los Angeles.
Their new child is thought to be named Isaiah Jones Koenig.
During their after show party at Chicago's Lollapalooza last month Koenig debuted a few new tracks straight from his phone to the venue's speaker system.