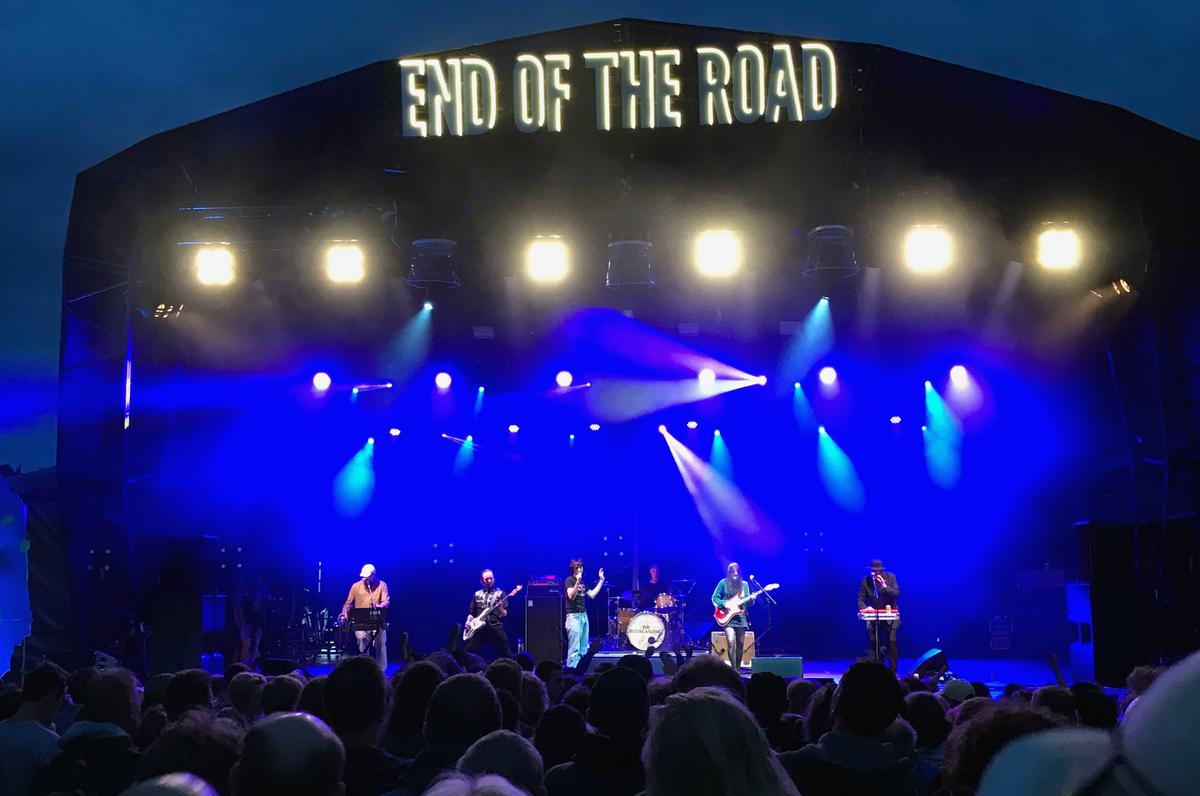 The Moonlandingz wreak havoc during their End Of The Road set
The Moonlandingz help kick off End Of The Road Festival 2017 right with their cataclysmic mesh of doom-laden punk and ostentatious glam.
The no-longer-fictional group, a hybrid of The Eccentronic Research Council and Fat White Family, pull blistering gems from their recent debut record Interplanetary Class Classics on the Woods Stage in front of a salivating crowd that gets as good as it gives. The mosh pit opens up and swaggering, dislocated frontman Johnny Rocket (IRL name: Lias Saoudi) pokes and prods, cigarette barely hanging from his lip, galvanising the pit into a raging storm before being forced to dodge a definitely-not-empty beer can. Laughing, he throws his mic stand back (although it doesn't quite reach, it seems). The Moonlandingz are not fucking around tonight.
After a quick pick-me-up from atop a monitor, Rocket/Saoudi bounds back into his lithe form and howls into the night, half focused on the moment and half locked in a thousand-yard stare. Then, as quick as they erupted, The Moonlandingz depart into the growing night.
End Of The Road continues tonight with headliners Slowdive on the Woods Stage.