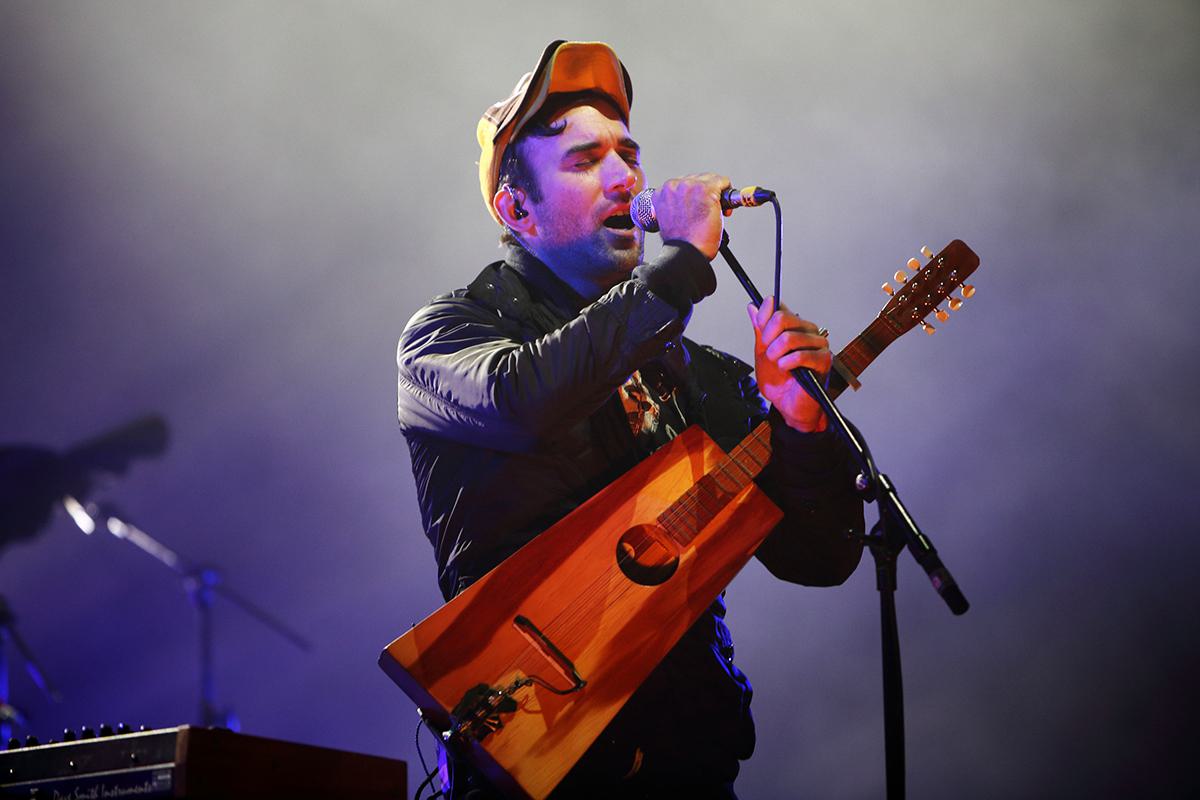 Sufjan Stevens features on Mina Tindle's new song "Give A Little Love"
"Give A Little Love" is the third glimpse of Tindle's forthcoming LP Sister, arriving after previous singles "Lions" and "Belle Pénitence".
The new single features guest vocals from Sufjan Stevens, marking their first collaboration.
Stevens is also in the middle of his new album campaign. He released the 12-minute closing track "America" earlier this month, and followed it up with the b-side "My Rajneesh" just a few days later.
The Ascension will be Stevens' first album since releasing Aporia in March - a collaborative LP with his stepfather Lowell Brams. It will be Stevens' first solo album since 2015's Carrie & Lowell.
Mina Tindle's "Give A Little Love" single featuring Sufjan Stevens is out now. Her
Sister
album lands 9 October via 37d03d. Sufjan Stevens'
The Ascension
album drops 25 September via Asthmatic Kitty Records, and is
available to pre-order now
.