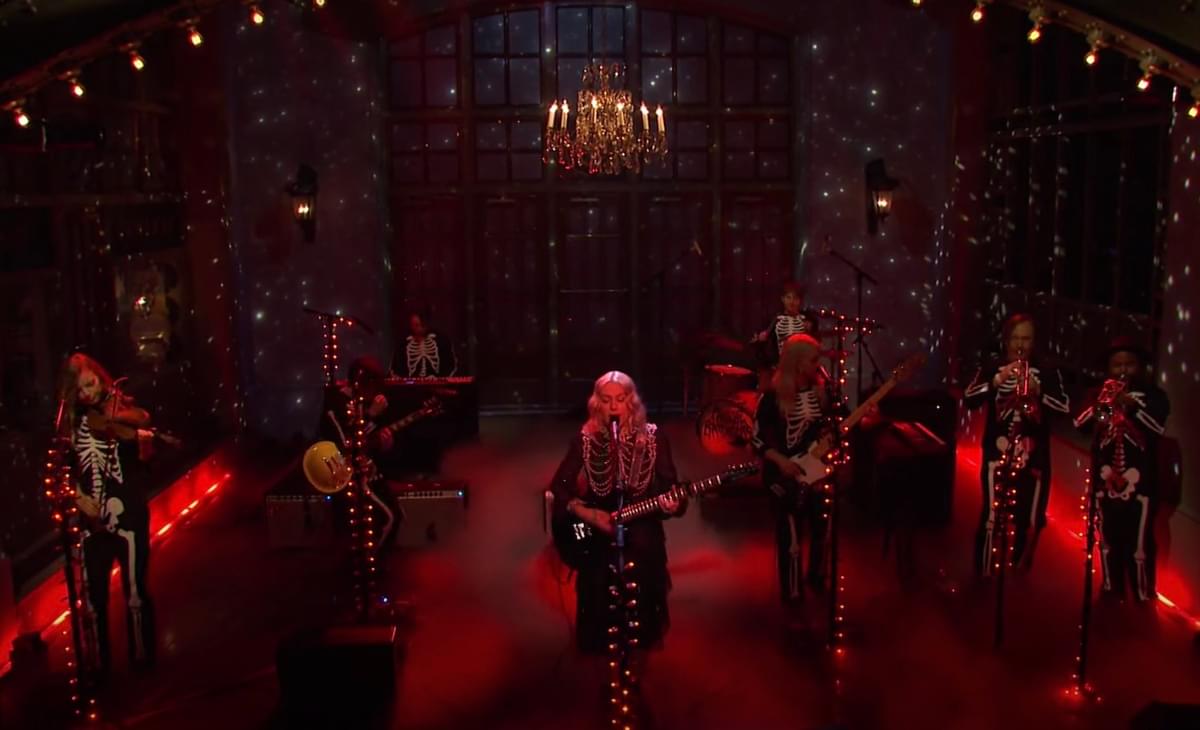 Phoebe Bridgers' smashed SNL guitar sells at auction for over $100,000
The Danelectro guitar that Phoebe Bridgers smashed during her Saturday Night Live appearance in February has sold at auction for over $100,000.
Bridgers' Danelectro guitar, which she smashed during her performance of "I Know The End" on Saturday Night Live back in February, raised a staggering $101,500 for GLAAD after the auction closed.
The guitar, which had a large chunk of the body missing on the left side, had a bid of $5,500 last Friday (9 April), but according to Variety, fans of Bridgers (and the guitar) drove the bidding price up to six figures as the auction drew to a close yesterday (11 April).
Anthony Ramos, the supervising producer of the GLAAD Media Awards said, "I know she has a loyal fan base. Saturday night when I went to bed, it was around $18,000, and I was like, 'That's a great number!' I was kind of hoping we would get to 25. Then I woke up and it was 40, then 50, then 80, and finally over 100. Obviously we were very pleasantly surprised. I'm so thankful someone wanted to support our work and wanted that guitar so badly."
Ramos continued, "Obviously it's someone who's either a huge Phoebe Bridgers fan or someone who is really into broken guitars or someone who really wants to help us accelerate our work for the LGBTQ community, and hopefully it's someone who checks all three of those boxes."
"The other side of it is that we're so grateful to Phoebe for donating the guitar but also for being someone who's a visible and out part of the community in rock music," Ramos added. "She made a great album, and we love all she's doing and love working with her."
Last Friday (9 April) Bridgers highlighted the auction, and directed a tweet at David Crosby, who called her guitar smash on SNL "Pathetic". She wrote, "It can finally be yours David Crosby."
Get the Best Fit take on the week in music direct to your inbox every Friday