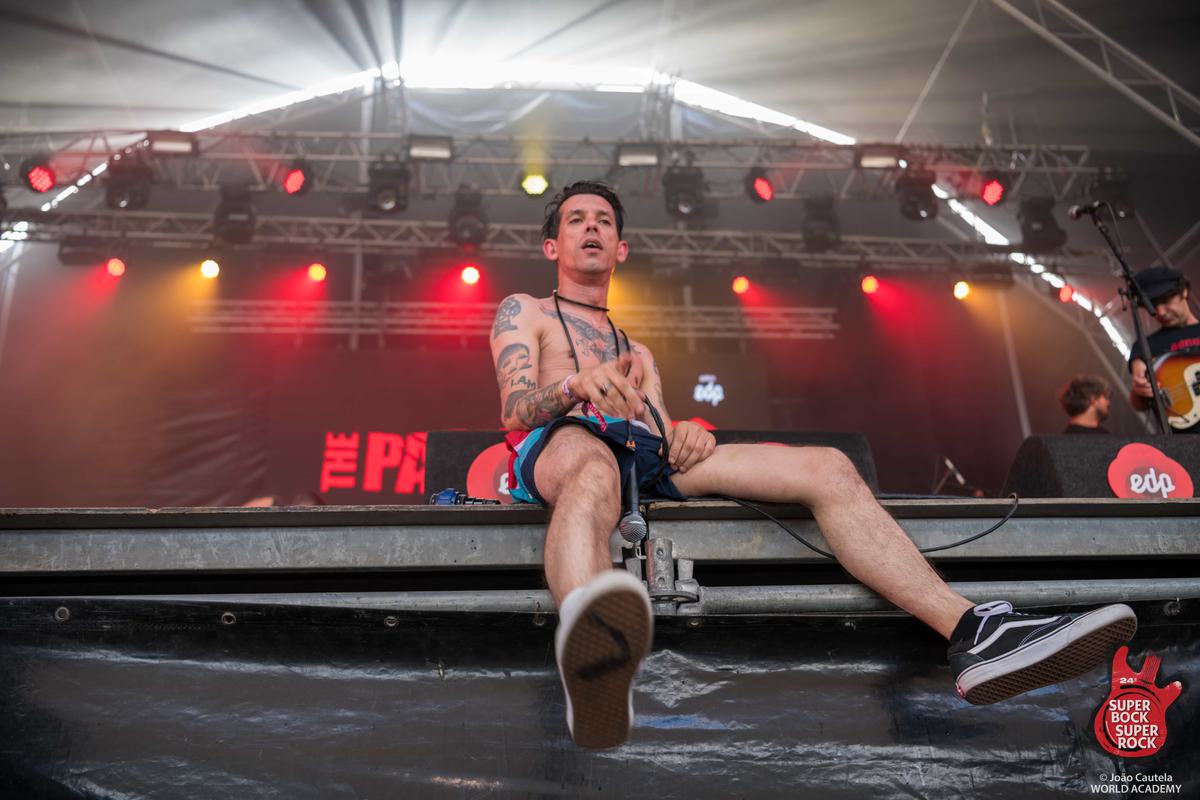 Parcels and The Parkinsons kick off the 24th edition of Super Bock Super Rock in Lisbon
Things are getting loud in Lisbon as the festival returns once again. Portugal's own The Parkinsons brought the noise with a raucous rally cry to kick things off. Known for their no-holds-barred live shows, they opened the show with singer Afonso Pinto wearing nothing but his shorts on a balmy afternoon.
Parcels (pictured above) followed suit with a groovy blend of electropop and disco that got the crowd on their feet. The Kitsuné signees previewed what's to come when their debut album drops later this year, and the excitement in the air was palpable. Though the sun's been a bit shy, things are sure to keep heating up as Super Bock Super Rock continues.
Super Bock Super Rock is just getting started: the festival continues tonight through to Saturday evening with sets to come from Stormzy, The xx, Travis Scott, and more.