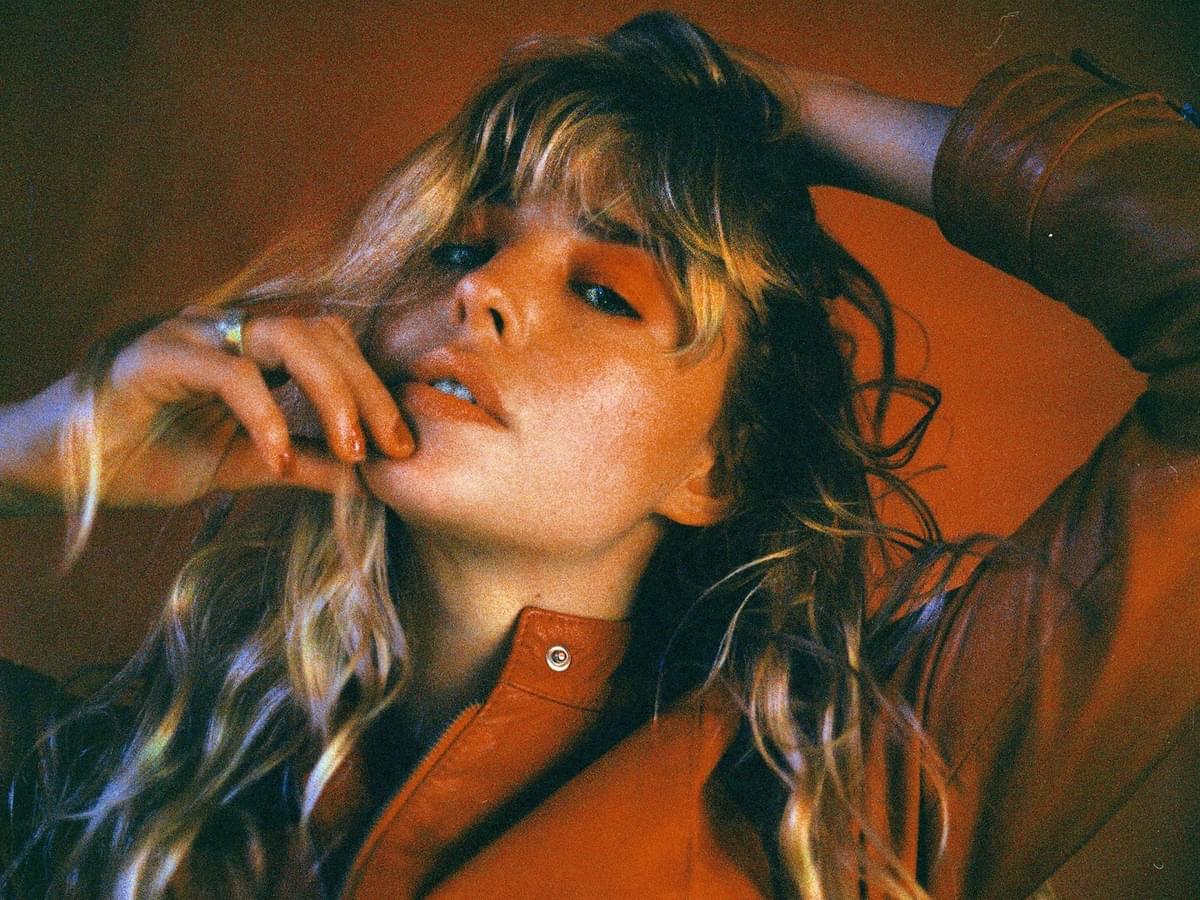 Over 200 artists to perform at SXSW in first wave of acts announced
The 33rd edition of Austin's SXSW music festival has announced its first wave of artists, including Laurel, FEMME, Audiobooks and over 200 more.
The first wave of acts is an overwhelming collection of international acts, including Flohio, Boy Azooga, Her's, Amyl & The Sniffers, The Parrots, Ayelle and many more.
SXSW doesn't just celebrate music, the Texas-based extravaganza also includes a huge range of talks, lectures, debates, panels, workshops, and more across a diverse range of topics, from film to tech, food to style, and even sports.
Already Chvrches Lauren Mayberry and Garbage's Shirley Manson have been announced as Keynote speakers for next year's festival.
Next year's SXSW Festival and Conferences takes place in downtown Austin, Texas between 8-17 March 2019. You can find more ticket details on the SXSW site. Below you can find the list of musicians announced for the festival in the first wave.
47SOUL (London UK-ENGLAND)
Acharné (Sydney AUSTRALIA)
Alexandra Cardenas (Berlin GERMANY)
Amanda Palmer (Boston MA)
Amaru Tribe (Melbourne AUSTRALIA)
Amyl & The Sniffers (Melbourne AUSTRALIA)
Annabel Allum (Guildford UK-ENGLAND)
APRE (London UK-ENGLAND)
Arkansas Dave (Austin TX)
Art School Girlfriend (Wrexham UK-WALES)
audiobooks (London UK-ENGLAND)
Ayelle (Stockholm SWEDEN)
Bad Bad Hats (Minneapolis MN)
Bane's World (Long Beach CA)
Baseball Gregg (Stockton CA)
Baywaves (Madrid SPAIN)
Be Forest (Pesaro ITALY)
Berndsen (Reykjavik ICELAND)
The Beths (Auckland NEW ZEALAND)
Big Phony (Seoul SOUTH KOREA)
BIRTHH (Florence ITALY)
Black Rheno (Sydney AUSTRALIA)
Blood Cultures (Jersey NJ)
Bloods (Sydney AUSTRALIA)
Blushing (Austin TX)
Body Type (Sydney AUSTRALIA)
Bohemian Betyars (Miskolc HUNGARY)
Bones Garage (Tel Aviv ISRAEL)
Boy Azooga (Cardiff UK-WALES)
Breathe Panel (Brighton UK-ENGLAND)
Brett Newski & the No Tomorrow (Milwaukee WI)
Bror Gunnar Jansson (Gothenburg SWEDEN)
Bubble Puppy (Austin TX)
Capsula (Buenos Aires ARGENTINA)
Castlecomer (Sydney AUSTRALIA)
Catherine Britt (Newcastle AUSTRALIA)
Cats On Trees (Toulouse FRANCE)
Ceramic Animal (Philadelphia PA)
Charli Adams (Nashville TN)
Charlie Belle (Austin TX)
Charlie Faye & The Fayettes (Austin TX)
The Chills (Dunedin NEW ZEALAND)
Chkbns (Saint Petersburg RUSSIA)
Cilantro Boombox (Austin TX)
Cones (Los Angeles CA)
Creamer (Nashville TN)
Damien McFly (Padova ITALY)
Darkbird (Austin TX)
David Boring (Hong Kong CHINA)
David Keenan (Dundalk IRELAND)
Dawn Avenue (Mexico City MEXICO)
Death Bells (Sydney AUSTRALIA)
Deeper (Chicago IL)
Diego Guerrero (Madrid SPAIN)
Drahla (Leeds UK-ENGLAND)
Drinking Boys and Girls Choir (Daegu SOUTH KOREA)
DSTR (Leipzig GERMANY)
The Dunts (Glasgow UK-SCOTLAND)
Dwagie (Tainan TAIWAN)
DYGL (Tokyo JAPAN)
Ecko (Buenos Aires ARGENTINA)
Ellis (Hamilton CANADA)
el Tambor de la Tribu (Guatemala GUATEMALA)
Emily C. Browning (Christchurch NEW ZEALAND)
Emily Fairlight (Wellington NEW ZEALAND)
eX-Girl (Planet Kero Kero JAPAN)
Ezra Collective (London UK-ENGLAND)
Faded Ghost (Shanghai CHINA)
Fanclub (Austin TX)
FAVX (Madrid SPAIN)
Feels (Perth AUSTRALIA)
FEMME (London UK-ENGLAND)
Flohio (London UK-ENGLAND)
Foa (Eugene OR)
Fontaines D.C. (Dublin IRELAND)
Forever (Montreal CANADA)
French for Rabbits (Wellington NEW ZEALAND)
French Vanilla (Los Angeles CA)
The Fur. (Taipei TAIWAN)
fuvk (Austin TX)
Gaddafi Gals (Munich GERMANY)
Gaelynn Lea (Duluth MN)
Georgi Kay (Perth AUSTRALIA)
GIUNGLA (Bologna ITALY)
The Gooch Palms (Newcastle AUSTRALIA)
Goo Munday (Sydney AUSTRALIA)
Grim Streaker (Brooklyn NY)
Gudrun Gut (Berlin GERMANY)
Gustavo Casas y Los Que Buscan (Caracas VENEZUELA)
Gypsy Kumbia Orchestra (Montreal CANADA)
HÆLOS (London UK-ENGLAND)
Hala (Detroit MI)
Hans. (Auckland NEW ZEALAND)
Hayden Pedigo (Amarillo TX)
Hazey Eyes (Philadelphia PA)
Her's (Liverpool UK-ENGLAND)
Her Skin (Modena ITALY)
Hickeys (Madrid SPAIN)
Hot Flash Heat Wave (San Francisco CA)
Husky Loops (London UK-ENGLAND)
I'm Glad It's You (Redlands CA)
I am waiting for you last summer (Ryazan RUSSIA)
Jackie Bristow (Gore NEW ZEALAND)
Jambinai (Seoul SOUTH KOREA)
Jazzy Amra (The Bronx NY)
Joe Armon-Jones (London UK-ENGLAND)
Jonathan (Rijeka CROATIA)
JonZ (Tel Aviv ISRAEL)
JP THE WAVY (Shonan JAPAN)
Kabul Dreams (Kabul AFGHANISTAN)
Kandle (Victoria CANADA)
KHALIGRAPH (Nairobi KENYA)
Kidsmoke (Wrexham UK-WALES)
King Kaka (Nairobi KENYA)
King Kanja (Kensington MD)
Kite (Jessheim NORWAY)
The Klitz (Memphis TN)
Kofi Black (Staten Island NY)
KOLARS (Los Angeles CA)
Koran Streets (Berkeley CA)
The KVB (London UK-ENGLAND)
L3ON (Benito Juárez MEXICO)
La Mojarra Electrica (Bogotá COLOMBIA)
Laura Carbone (Berlin GERMANY)
Laura Jane Grace & the Devouring Mothers (Chicago IL)
Laurel (London UK-ENGLAND)
LE BIG SUR (Bogotá COLOMBIA)
Leyla McCalla (New Orleans LA)
Linying (Singapore SINGAPORE)
Lion Heights (Austin TX)
Litany (Harrogate UK-ENGLAND)
Locate S,1 (Athens GA)
Lost Under Heaven (Manchester UK-ENGLAND)
LOS WILDS (Madrid SPAIN)
Louis Prince (Nashville TN)
Lowly (Copenhagen DENMARK)
LUCIA (Glasgow UK-SCOTLAND)
Lucia Tacchetti (Buenos Aires ARGENTINA)
Lucy Lu (London UK-ENGLAND)
Lunar Vacation (Atlanta GA)
Madge (Los Angeles CA)
Madison Cunningham (Orange County CA)
Magnolian (Ulaanbaatar MONGOLIA)
Mamalarky (Los Angeles CA)
Marina Maximilian (Tel Aviv ISRAEL)
The Mauskovic Dance Band (Amsterdam NETHERLANDS)
Maybe April (Nashville TN)
Mikal kHill (Charlotte NC)
MIKNNA (Los Angeles CA)
Mirella Cesa (Guayaquil ECUADOR)
Moira Mack (Madison WI)
Moritz Simon Geist (Dresden GERMANY)
My Life as Ali Thomas (Bangkok THAILAND)
Naiboi (Nairobi KENYA)
Nerija (London UK-ENGLAND)
New Fame (Da Nang VIETNAM)
The Ninth Wave (Glasgow UK-SCOTLAND)
NOIRE (Brisbane AUSTRALIA)
Nsimbi (Los Angeles CA)
The O'My's (Chicago IL)
Oh Sees (Los Angeles CA)
ORI (Jerusalem ISRAEL)
Otis Wilkins (Austin TX)
Otoboke Beaver (Kyoto JAPAN)
PABST (Berlin GERMANY)
Palberta (New York NY)
Palo Duro (Austin TX)
The Parrots (Madrid SPAIN)
PASTEL GHOST (Austin TX)
Phy (Nairobi KENYA)
PNTHN (San Marcos TX)
Polyplastic (Los Angeles CA)
PowerSolo (Aarhus DENMARK)
Private Island (Los Angeles CA)
Puerto Arena (Montería COLOMBIA)
Puma Blue (London UK-ENGLAND)
Quiet Company (Austin TX)
The Rain Within (Charlottesville VA)
Raquel (Boston MA)
Reptaliens (Portland OR)
Riley (New York NY)
Rob Markman (Brooklyn NY)
Ruby Rushton (London UK-ENGLAND)
Ruth Koleva (Sofia BULGARIA)
Sarah Tandy (London UK-ENGLAND)
Say Sue Me (Busan SOUTH KOREA)
Seán Barna (Brooklyn NY)
Seratones (Shreveport LA)
Shadowparty (Manchester UK-ENGLAND)
The Sha La Das (New York NY)
Skegss (Byron Bay AUSTRALIA)
Slow Caves (Denver CO)
Slow Pulp (Madison WI)
Sneaks (Baltimore MD)
Sofie Winterson (Amsterdam NETHERLANDS)
Soft Streak (Los Angeles CA)
SONTALK (Nashville TN)
Sphynx (Austin TX)
Stealth (Birmingham UK-ENGLAND)
STEREOGIRL (Chofu-City JAPAN)
Steve'n'Seagulls (Jyväskylä FINLAND)
Subhi (Chicago IL)
Summer Cannibals (Portland OR)
Swallow the Rat (Auckland NEW ZEALAND)
Sweet Crude (New Orleans LA)
Swervedriver (Oxford UK-ENGLAND)
T$HEGO (Mafikeng SOUTH AFRICA)
Tamino (Antwerp BELGIUM)
Theodore (Athens GREECE)
Tia Gostelow (Mackay AUSTRALIA)
Tirman Kid (Buenos Aires ARGENTINA)
TOFLANG (Barcelona SPAIN)
Tomar and the FCs (Austin TX)
Trudy and the Romance (Liverpool UK-ENGLAND)
Twin Tribes (Brownsville TX)
Twist (Toronto CANADA)
Unge Ferrari (Oslo NORWAY)
UPSAHL (Phoenix AZ)
Viagra Boys (Stockholm SWEDEN)
Viva Non (Winnipeg CANADA)
Vlad Holiday (Jersey City NJ)
WAAX (Brisbane AUSTRALIA)
WAFIA (Brisbane AUSTRALIA)
Warm Drag (Los Angeles CA)
Warmduscher (London UK-ENGLAND)
Warm Human (Chicago IL)
Weakened Friends (Portland ME)
Westerman (London UK-ENGLAND)
Western Youth (Austin TX)
Whyte Horses (Manchester UK-ENGLAND)
William Harries Graham (Austin TX)
William Wild (Knoxville TN)
Willie J Healey (Oxford UK-ENGLAND)
Wyclef Jean (New York NY)
XETAS (Lockhart TX)
yahyel (Tokyo JAPAN)
YEHAIYAHAN (Shanghai CHINA)
Yorka (Santiago CHILE)
Yussef Dayes (London UK-ENGLAND)
ZRN (Aarhus DENMARK)

Get the Best Fit take on the week in music direct to your inbox every Friday