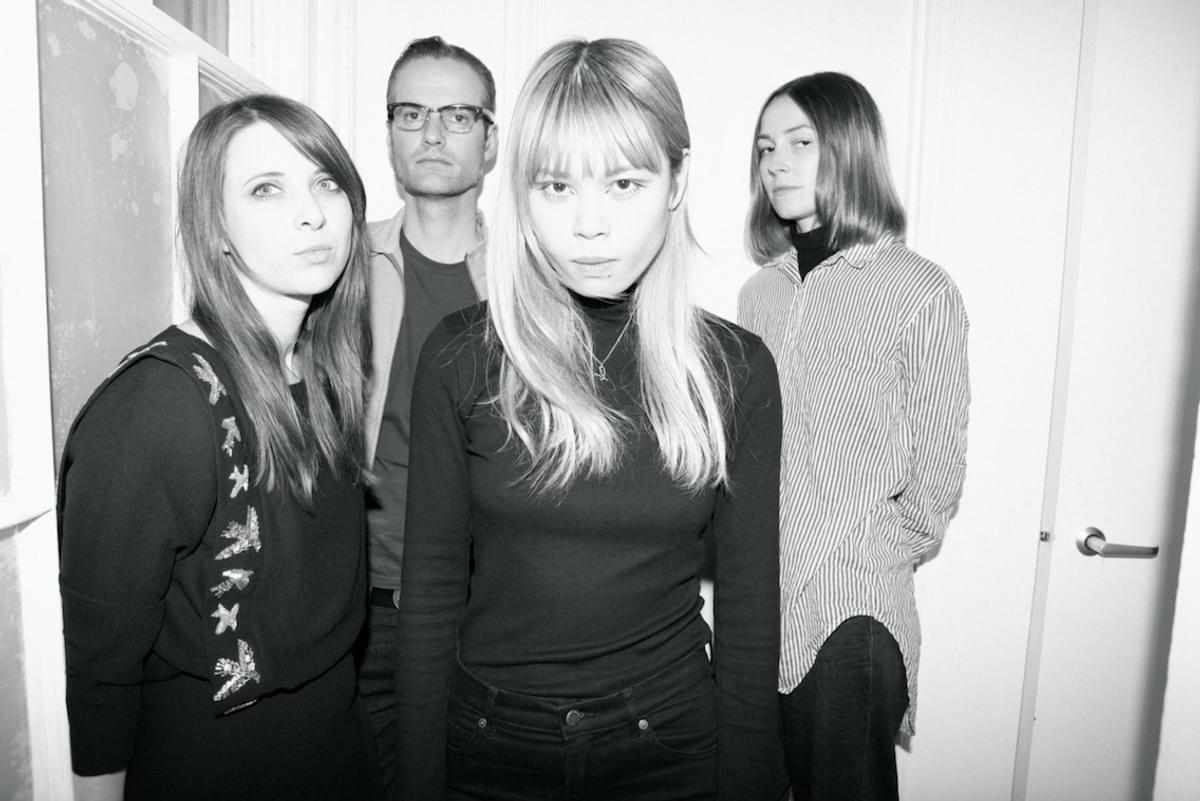 Novella ponder conspiracy theories and fake news on driving psych track "Does The Island Know"
Novella are sharing new single "Does The Island Know", the second track from their upcoming album Change Of State.
The London-based quartet have already shared their sophomore long-player's title track. This second single is infused with topical themes and a woozy core, with vocals fading in and out of consciousness above guitar scrapes and a sense of spontaneity. A bolshy motorik works as a spine beneath all these threads of sound, keeping the whole thing close to the ground for the climactic end.
Speaking about the new track, Novella say: "The day after the US election, Sophy messaged the rest of the band and said: 'our album name has now become a bit too appropriate'… many of the songs on the album are a reflection of the turbulence of 2016, but that's particularly true with 'Does The Island Know'. It was one of the last songs written for the album, about conspiracy theories, 'fake news', and unfortunately feels more and more relevant every day."
Yuki Yamamoto shot the accompanying visuals.
Change Of State is the follow up to last year's debut Land, and was recorded on an "old 1960s 8-track" in the bedroom studio of James Hoare (Ultimate Painting, Veronica Falls).
Tracklist:
Does The Island Know
Change Of State
Desert
Elements
A Thousand Feet
Thun
Come In
Four Colours
Side By Side
Seize The Sun
Subscribe for news and competitions