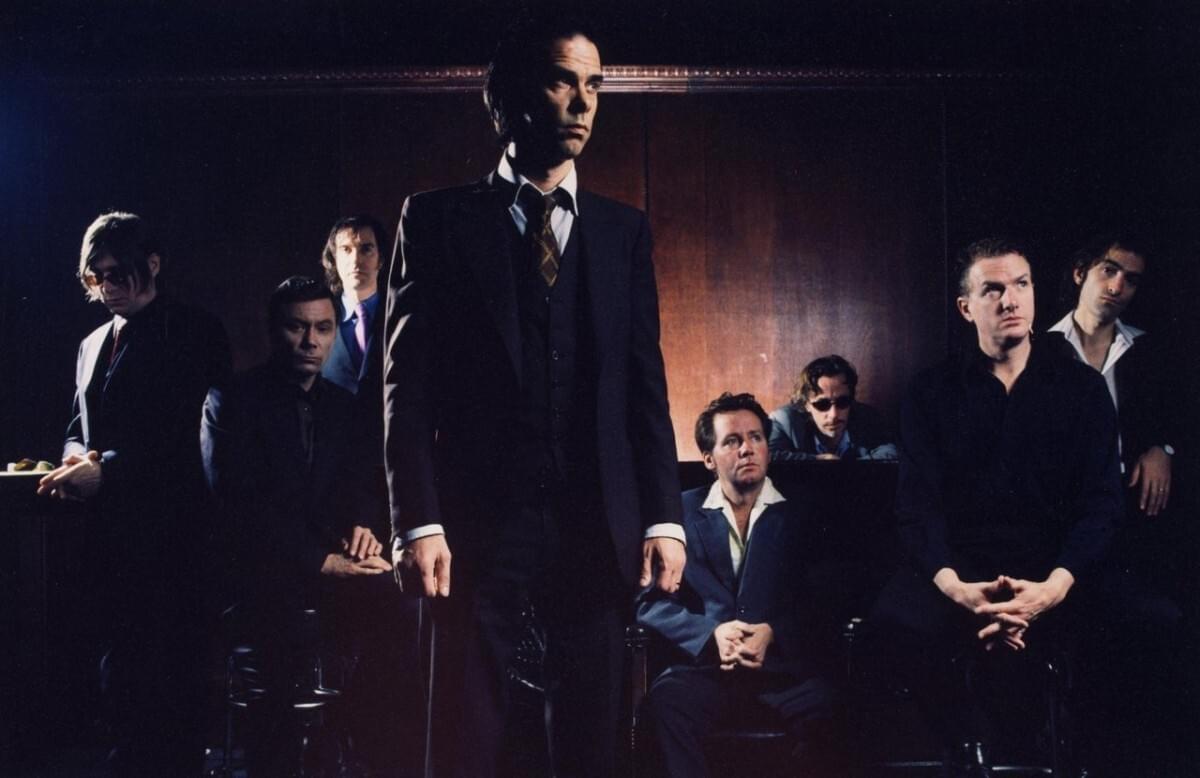 Nick Cave and The Bad Seeds to release Lovely Creatures compilation
"There are some people out there who just don't know where to start with The Bad Seeds," says Cave in a statement. "Others know the catalogue better than I do! This release is designed to be a way into three decades of music making. That's a lot of songs. The songs we have chosen are the ones that have stuck around, for whatever reason. Some songs are those that demand to be played live. Others are lesser songs that are personal favourites of ours. Others are just too big and have too much history to leave out. And there are those that didn't make it, poor things. They are the ones you must discover by yourselves."
Cave and founding member Mick Harvey, with help from the current lineup, curated the compilation with members from throughout the band's lifespan contributing unseen pictures and memorabilia.
Lovely Creatures was slated for a 2015 release but postponed so that Cave & Co. could focus on the phenomenal Skeleton Tree.
"The Bad Seeds made Skeleton Tree in Paris towards the end of 2015 - in a strange, raw, and different present," writes Cave in an afterword. "Whatever Skeleton Tree became, it was a wholly necessary addition to the band's story. Lovely Creatures lost, for a time, its place in the narrative. Now, it seems the time is right to recognise and celebrate the Bad Seeds and their many achievements. So here, at last, it is: Lovely Creatures."
The 3xCD boxset also contains a two-hour DVD and a 48-page hardcover book featuring "original essays, candid and personal photos taken by the band family and friends, and reproductions of band memorabilia." Find the 3xCD tracklist below.
CD1: 1984 - 1993
From Her To Eternity
In The Ghetto
Tupelo
I'm Gonna Kill That Woman
The Carny
Sad Waters
Stranger Than Kindness
Scum
The Mercy Seat
Deanna
Up Jumped The Devil
The Weeping Song
The Ship Song
Papa Won't Leave You, Henry
Straight To You
CD2: 1994 - 2003
Do You Love Me?
Nobody's Baby Now
Loverman
Red Right Hand
Stagger Lee
Where The Wild Roses Grow
Into My Arms
People Ain't No Good
Brompton Oratory
(Are You) The One That I've Been Waiting For?
Come Into My Sleep
Love Letter
God Is In The House
He Wants You
Shoot Me Down
CD3: 2004 - 2013
Hiding All Away
There She Goes, My Beautiful World
Nature Boy
Breathless
Babe, You Turn Me On
O Children
Dig, Lazarus, Dig!!!
Night Of The Lotus Eaters
We Call Upon The Author
Jesus Of The Moon
More News From Nowhere
We No Who U R
Jubilee Street
Higgs Boson Blues
Push The Sky Away
Lovely Creatures is out 5 May on Mute Records/BMG.
Get the Best Fit take on the week in music direct to your inbox every Friday