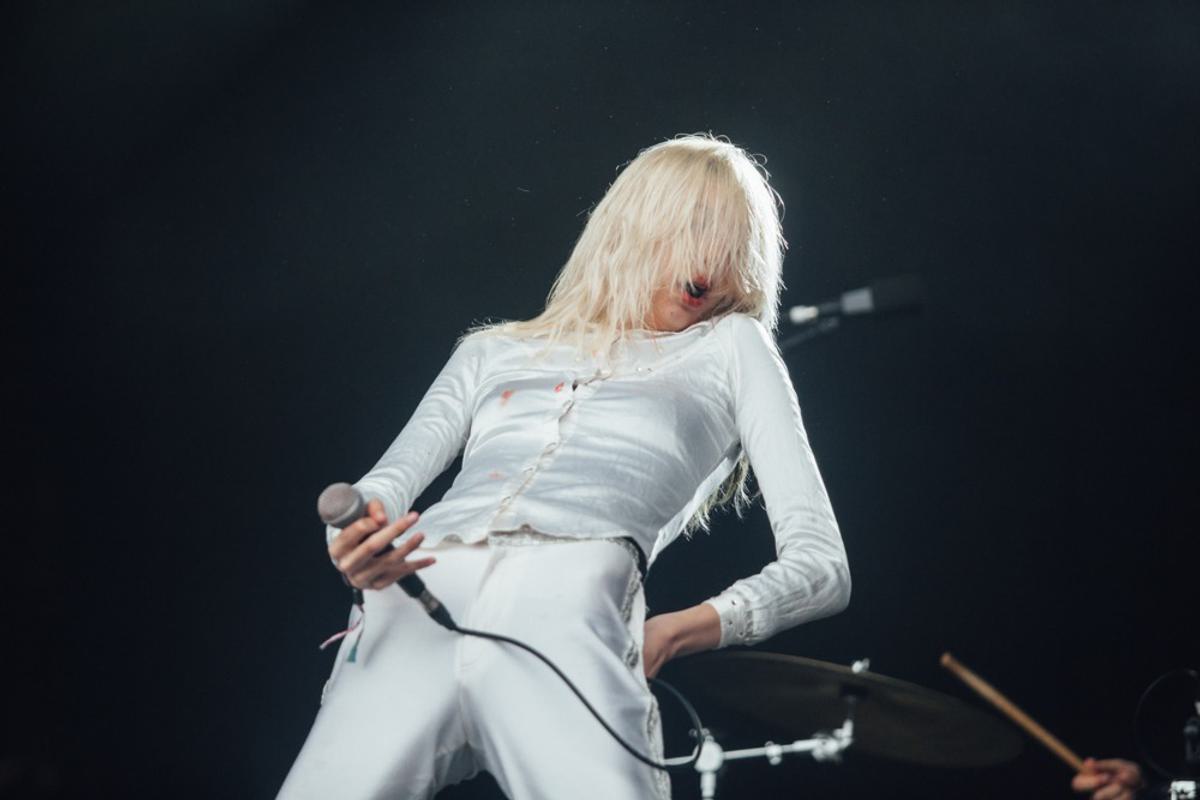 Mayhem reigns during Starcrawler's End Of The Road set
Allegedly hailing from LA (but more likely from some dark Lovecraftian alter-reality) Starcrawler delivered one of the most visceral live performances the main stage of End of the Road has ever seen.
Their no-holds-barred cosmic rock 'n' roll doesn't reinvent the wheel, but the Elton John-endorsed band fuse the baroque theatrics of glam with the sinister energy of prime-era Iggy Pop with mesmerising effect. Spindly 18-year-old Arrow de Wilde in particular is a one-of-a-kind stage presence, prowling around like some evil spider demon, spitting fake blood and at one point flinging herself off stage at a rather bewildered looking audience.
Their already high-energy set ended with the band knocking over monitors, throwing guitars into the rain and leaving the crowd with the crackle of improperly unplugged electronics, giving the distinct impression that the Woods Stage had experienced something not quite of this world.
End of the Road Festival continues tonight with sets from The Jesus & Mary Chain, Bill Callahan, and more.